Slow Down With
RACHELLE TACBI
BOSTON, MASSACHUSETTS
Meet Rachelle Tacbi, an outdoors and slow living enthusiast who works in marketing at Tradlands. She shares her experiences taking a risk, pivoting her career, and finding herself. Hear her thoughts on life, mindful living, and personal style.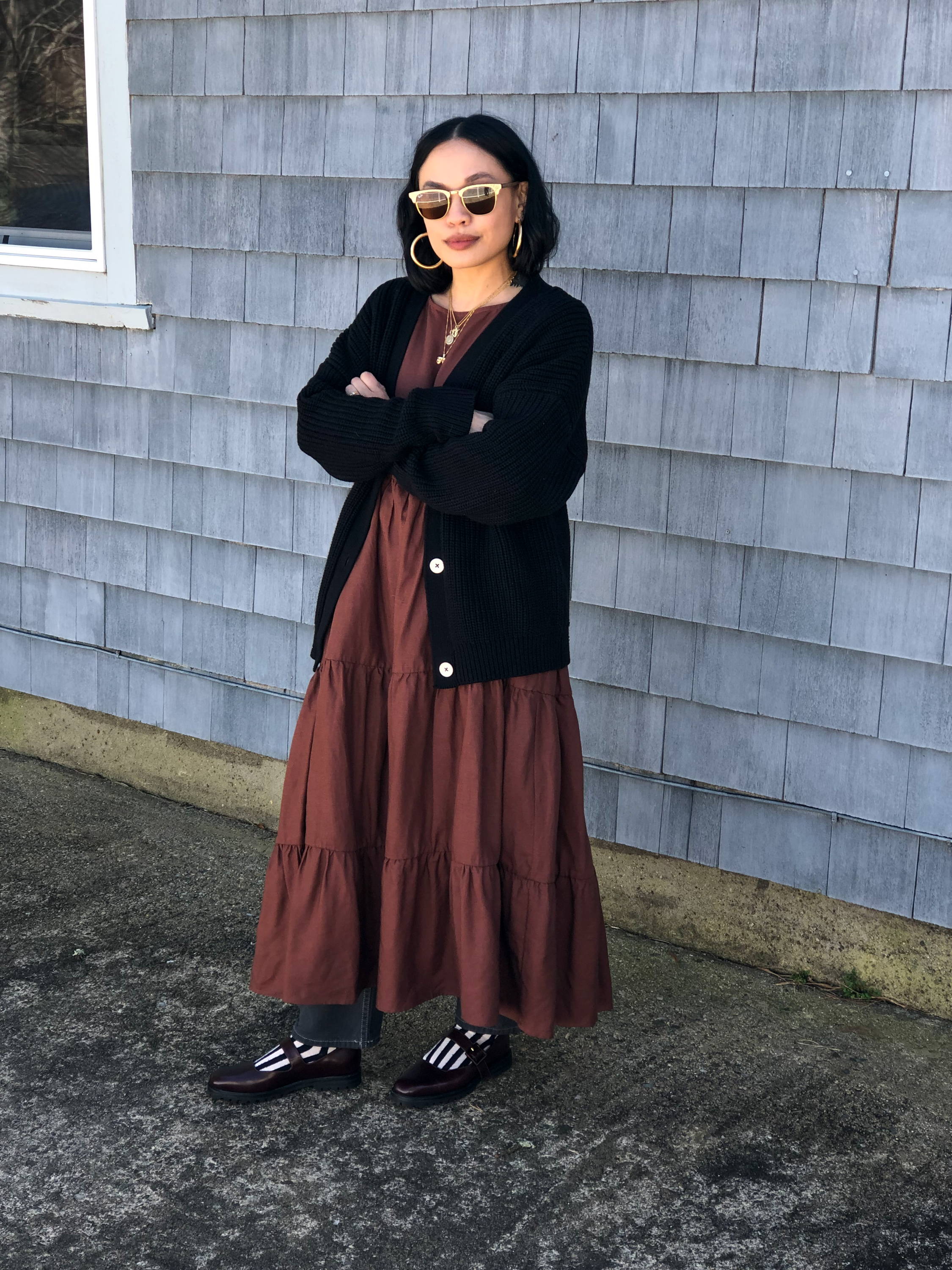 Tell us about your career journey thus far:
I started my career in fashion, working in retail, as many of us do. I've worked for small, large, and high-end retailers. After years of hustling in the retail game, I knew I needed to pivot my career. But, I wasn't entirely sure what I wanted to do next. I loved the creative aspect of building outfits and creating floorsets and window displays and the relationships I built with customers and clients.
After working for an emerging Canadian-based brand in the greater Boston area I felt myself losing steam and feeling uninspired in my work. I felt a strong need to reassess what I wanted to do. It was a considerable risk at the time because I was unsure of what direction I wanted to go in with my career. So I quit my job to take a remote customer service position with Tradlands. I didn't have much experience working behind a computer (let alone remotely), but I knew customer experience was something that I always enjoyed, and creating relationships always felt natural. Fast forward five years, and here I am, leading our marketing team at Tradlands.
What about your profession lights you up? 
At first, I was afraid of taking a remote position. I wasn't sure what to expect since colleagues have always surrounded me, and interacting with customers was something I very much enjoyed. I was skeptical about how productive I'd be behind a computer. However, working remotely for five years has changed my outlook.
I love working for a small brand. Regardless of your title, so much goes into your day-to-day, and everyone on the team wears different hats. I'm constantly learning from my colleagues. I'm still meeting new people, even if it's not in person, I'm making connections as I would in a shop, and I wouldn't change that. The relationships and community I've built working for Tradlands is something I am beyond grateful for, and every day I sign off, I feel incredibly fulfilled in my work.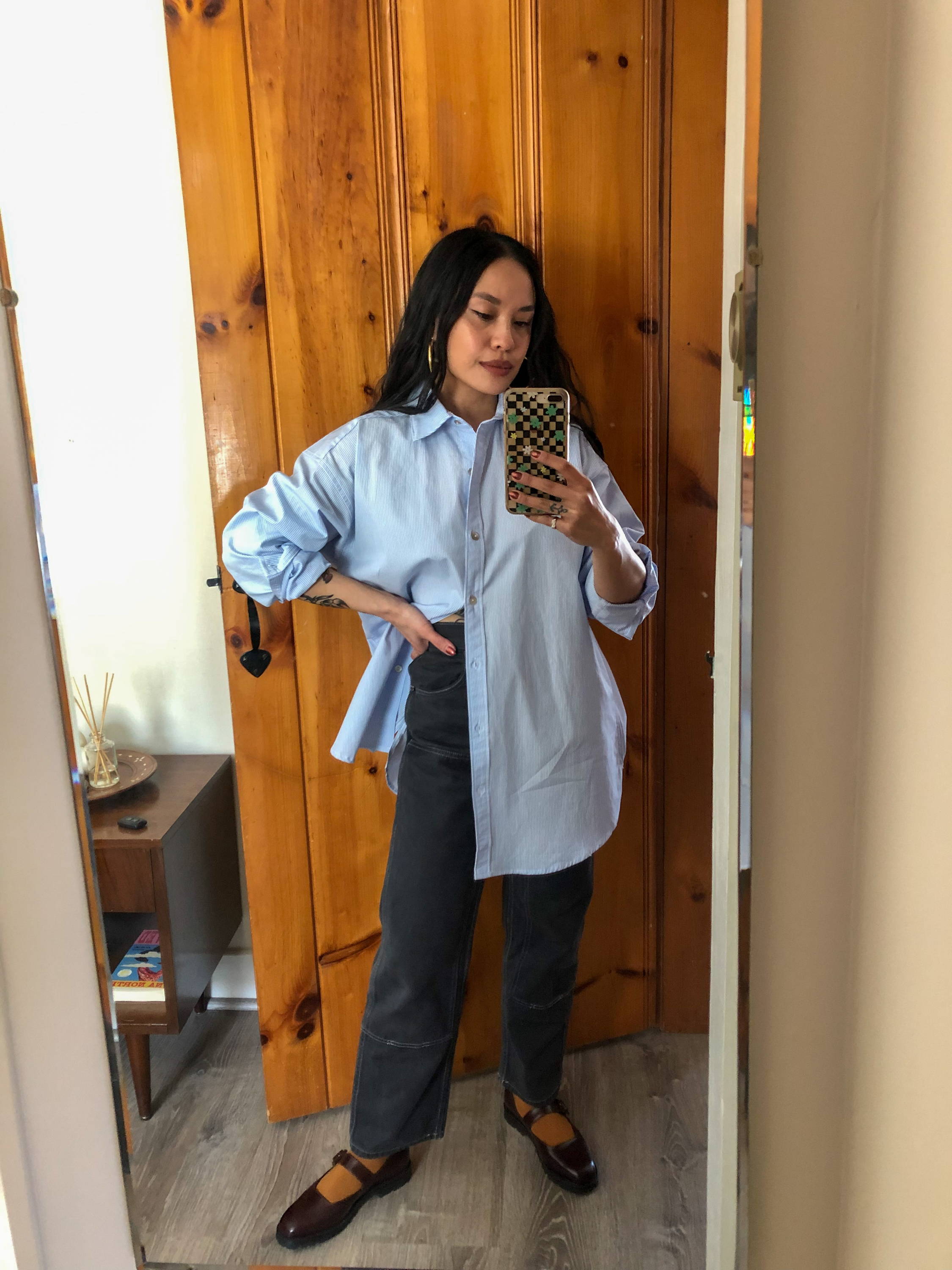 Tell us about working in marketing at Tradlands:
When I first started at Tradlands, we were a small team. It was just me and the two owners, a husband and wife duo. We juggled campaign ideation, email design and ran our social platforms. Our marketing team now consists of five people, which I still think of as a small team, but don't let that fool you. We are small but mighty. The five of us plan campaigns, promotions, events, and photoshoots that happen twice a year (and so much more).
Where do you find inspiration? What fuels you?
My inspiration comes from my love of the outdoors and traveling. I'm the most inspired when I'm in a new town or city, soaking up my surroundings, the people, culture, and landscapes. Surrounding myself with like-minded individuals and loved one's fuels my inner passions and makes me want to work harder.
What interests are a large part of your identity?
Traveling in a van and being outdoors has been a large part of who I am. Ever since I was a kid taking long drives with my family in our Toyota Previa was something we shared. It wasn't uncommon to take a weekend trip that took us 8 hours to get to our destination.
Today, long drives with my partner and pups are something I cherish, except now it's in a 91' Chevy van. There's something special about driving with no destination, the excitement of not knowing where you'll end up, what town you'll pass through, and where you'll call "home" for the night.
What city do you live in, and how does that influence your day-to-day?
I live in a small town outside of the greater Boston area. I thought for the longest time that I was always going to be a city girl since I grew up in a smaller agricultural city in central California. Now, I live in a suburb surrounded by trees and greenery, and I couldn't be happier.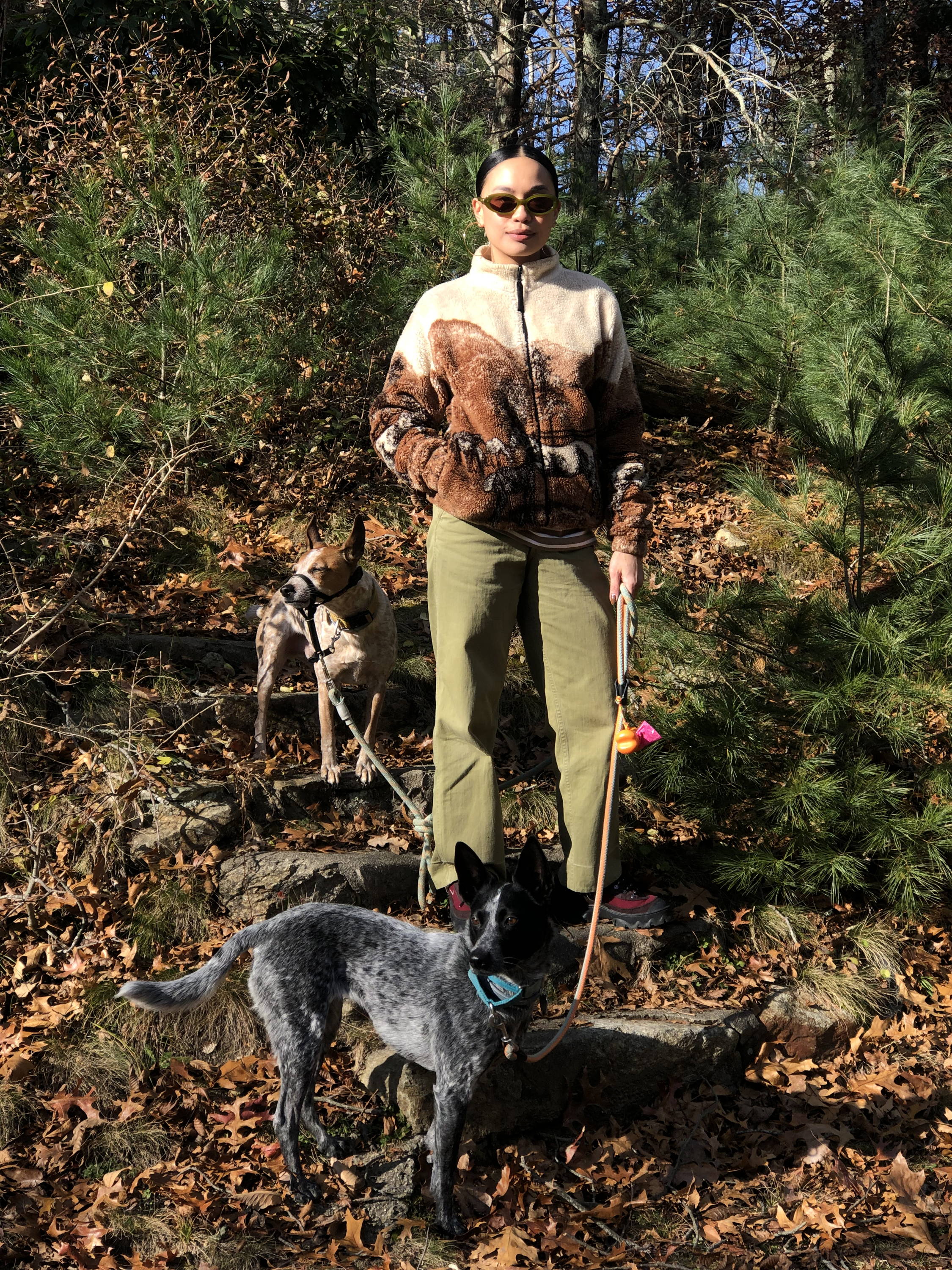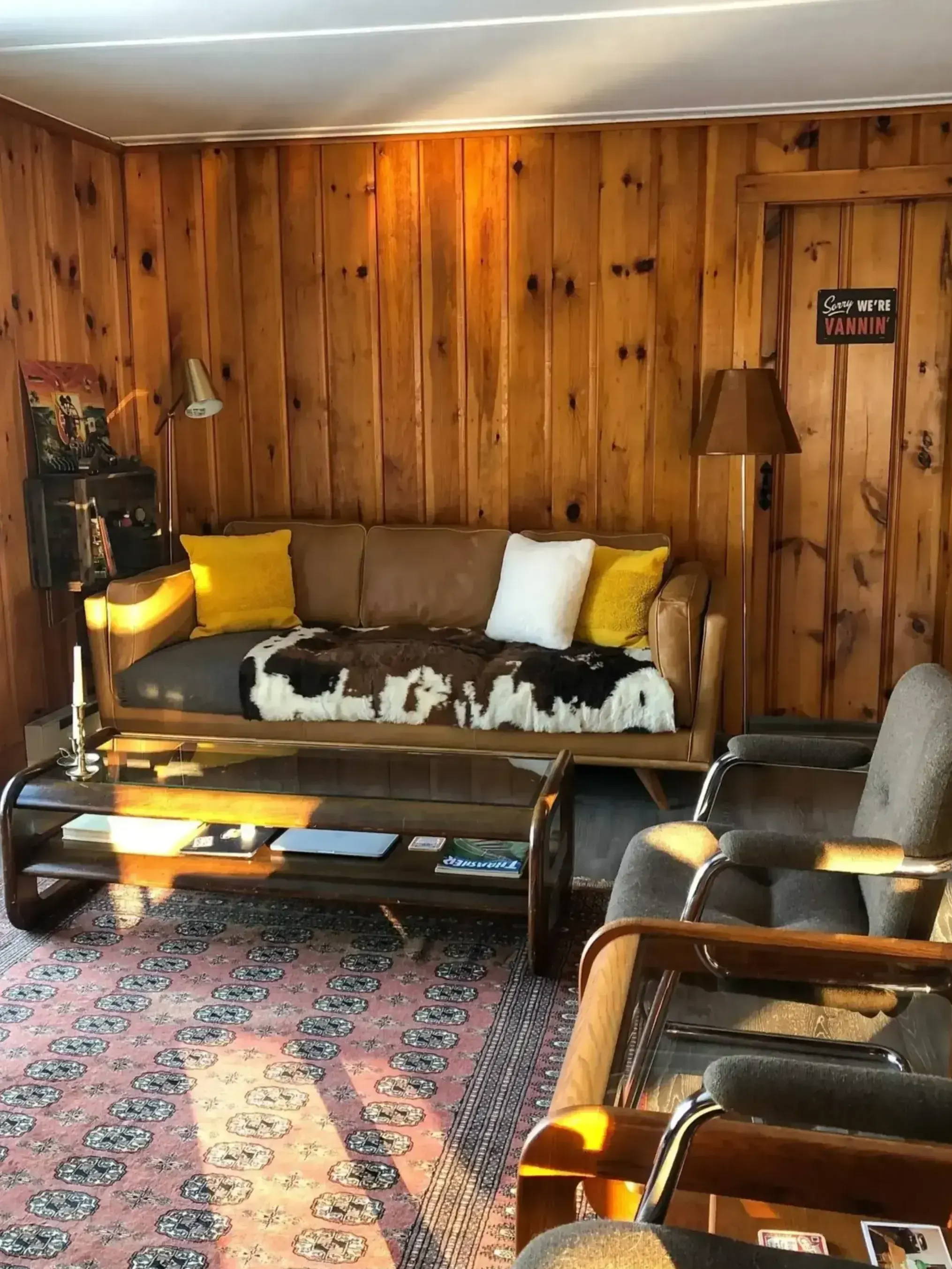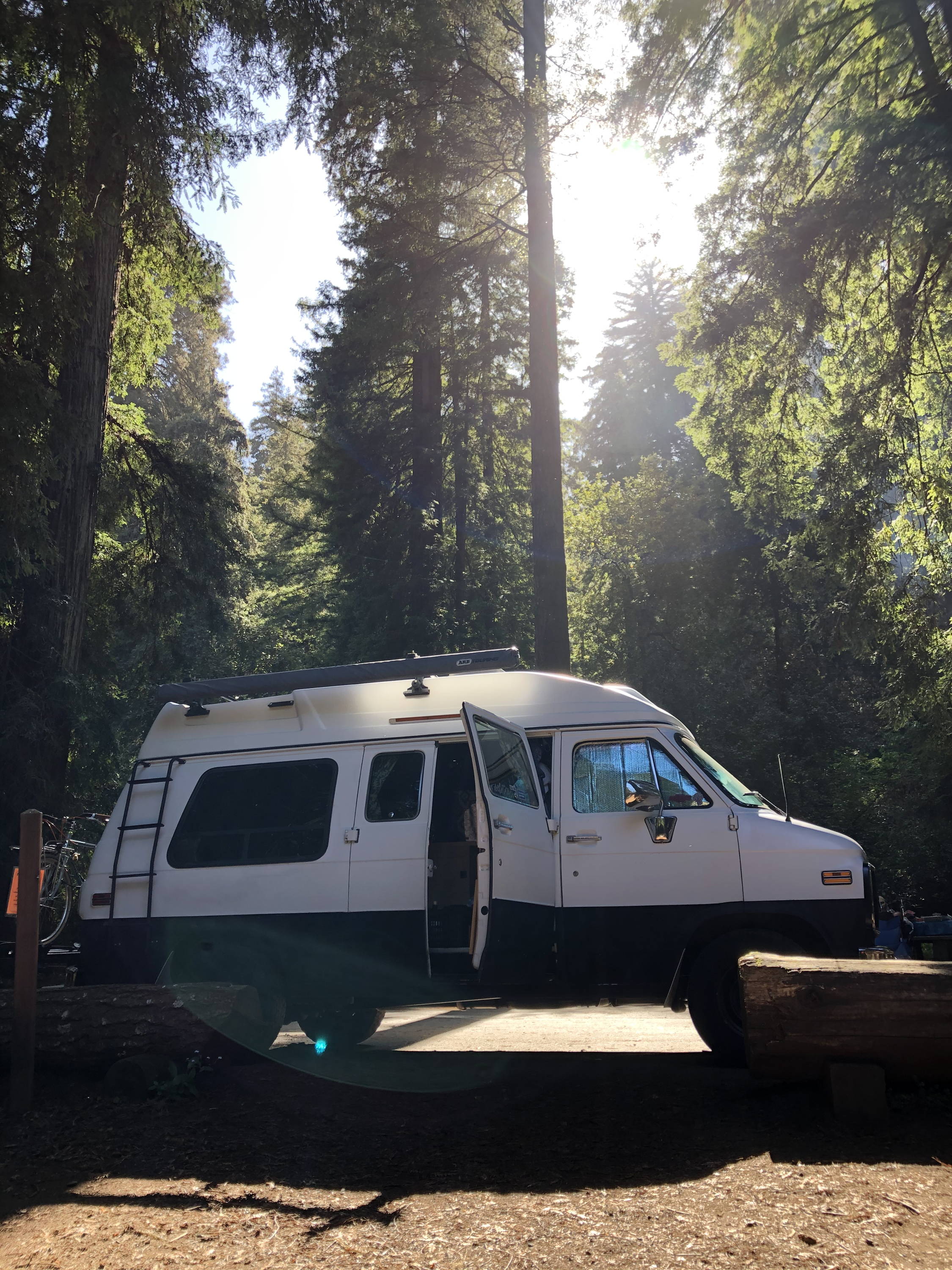 Where can we find you on the weekend?
My weekends include nature walks with my two pups and partner, antiquing and awing at the mid-century pieces I wish I could own or cozying up in our little cottage by the pond.
How do you slow down after a long day?
The art of idling is a beautiful thing. Sometimes you have to do absolutely nothing to recharge.
What slow moments do you savor the most?
I live in a neighborhood surrounded by ponds (big and small). During the spring/summertime, the wildlife is very vibrant. You can hear the birds chirping, frogs croaking, and cicadas buzzing. Those are the days when I feel like time has stood still in that moment.
What moments bring you the most joy?
Camping and being outdoors. I love being disconnected from the world and going back to "simpler" times. It's pure bliss for me to sit by a fire, listen to the wood crackling, doing absolutely nothing.
What does mindful living look like to you?
Mindful living to me is simply being present, seeing each day with a new outlook, not worrying about the past or the future, just living in the now.

What steps do you take to show up authentically?
It took me until I reached my 30s to be comfortable with who I am. I would compare myself to other people's success for the longest time, which derailed my own life's goals. It's still something I struggle with today. As I get older, I'm learning that we are all on unique paths. Some paths may not look like others, but that doesn't measure our successes. I've learned that being fully present, not comparing yourself to your peers, and living your life to the fullest (whatever that means to you) is most important.
Do you have any rituals that help keep your mind clear?
Every morning I start my day with a yoga flow to clear my thoughts and any negative energy that no longer serves me. After my morning practice, I take some time to write in my journal and note what I'm grateful for.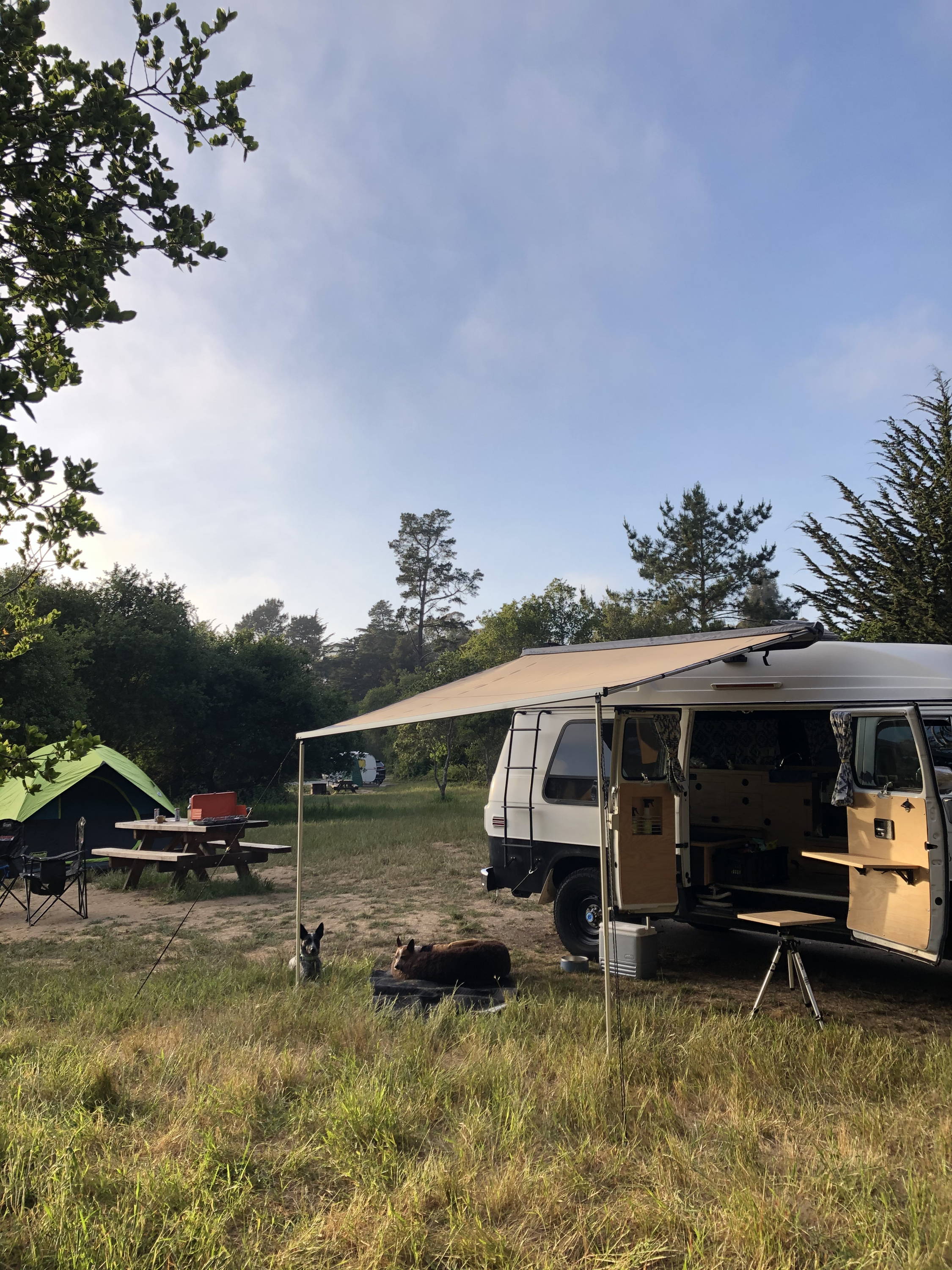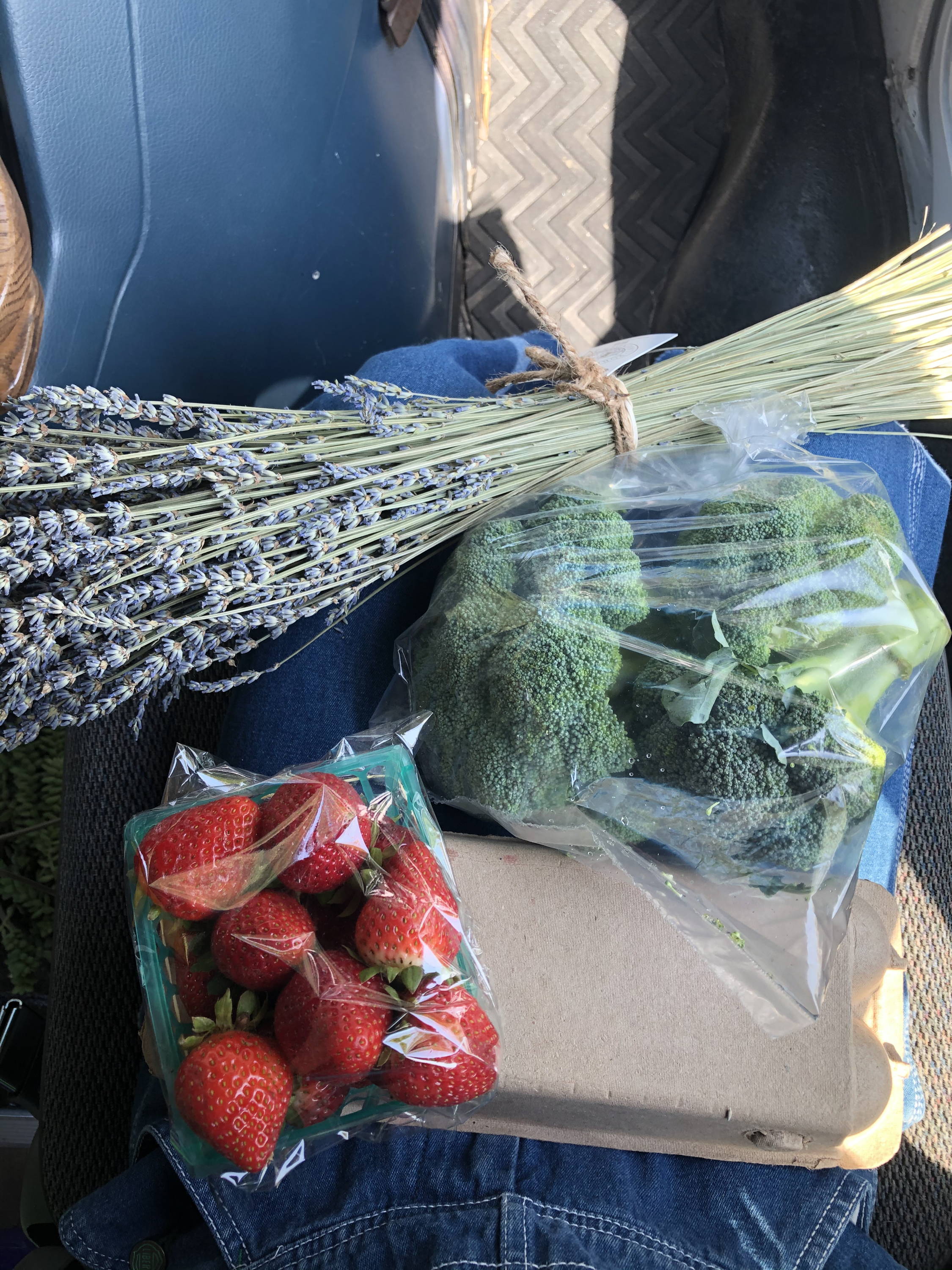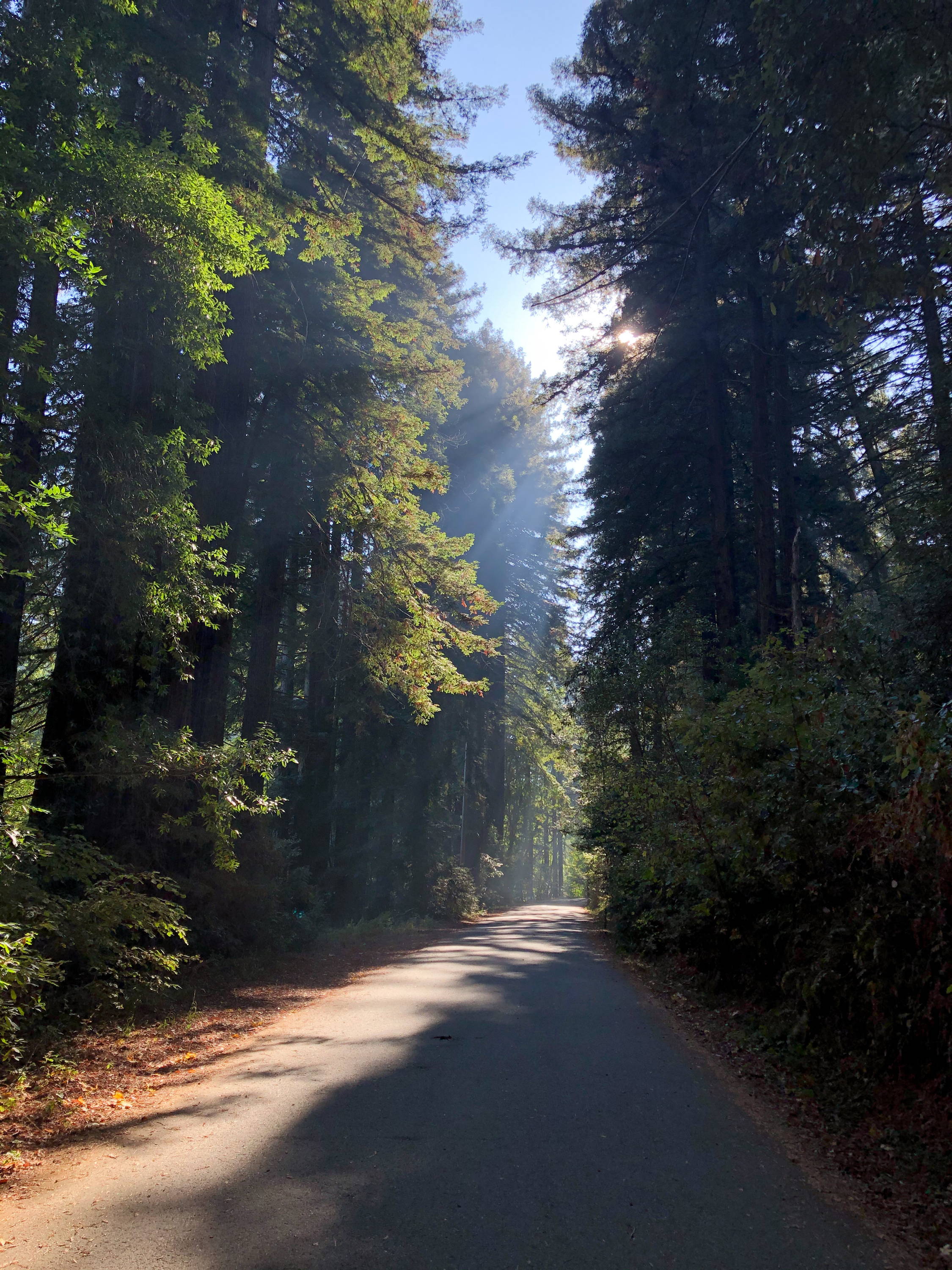 What does consuming thoughtfully mean to you?
Ever since I was young, hand-me-downs were common. I'd get clothes from older cousins and even wore clothes that were once my older brothers. I think this explains why I love shopping second-hand. My grandma was always into garage sales, and I grew up seeing her go from one garage sale to another. If I can find something second-hand, I go that route. If I buy something new, it's a piece I know is an investment. Assessing what you already own and working with what you have is critical. I often grab a garment I haven't worn in forever and fall in love with it all over again, feeling reinspired to style it a different way.
How did you learn to dress for yourself?
I have my mom to thank for teaching me to dress for myself. When I was young, my mom would dress me in over-the-top outfits for school, especially picture day. I work from home, and I still LOVE getting dressed. It's my creative outlet and way of expressing myself.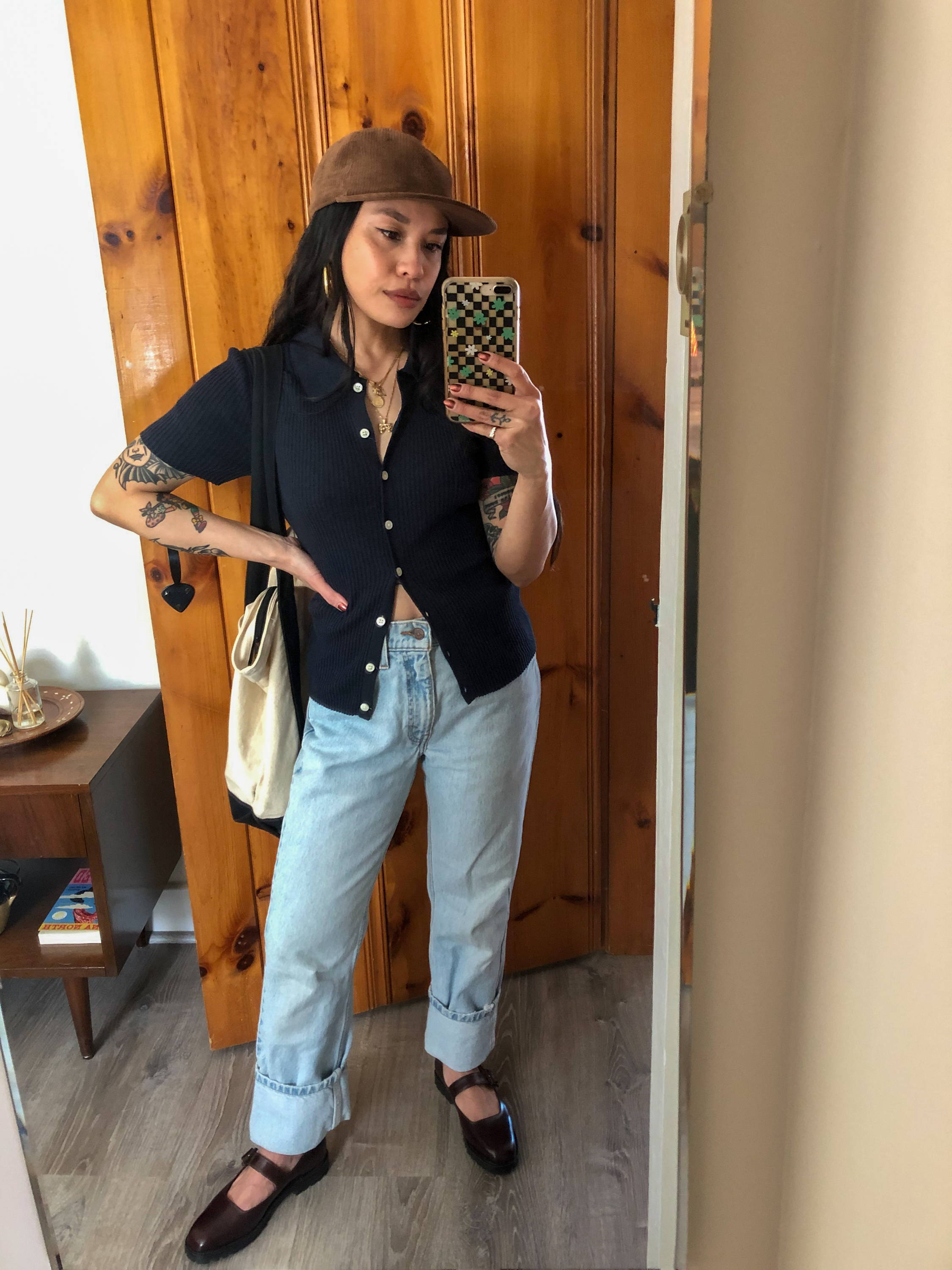 What are you wearing when you feel the most like yourself?
My go-to is a pair of double knee jeans, a button-up, oxfords, and sunglasses.
What do you love about the ZX style you chose, and how has it filled gaps in your wardrobe?
When people ask me how I describe my style, I always say I'm attracted to masculine styles with a bit of femininity, and the Uchi Flat is just that. I love that the mary jane style is sleek and slender, but the lug sole gives it that toughness and adds some edge to an otherwise almost dainty style. I live on a dirt road but love beautiful shoes, and I adore how sturdy yet elegant the Uchi Flat is.