High Summer
STYLE EDITORIAL
BUENOS AIRES, ARGENTINA
As summer wavers, we welcome high summer, bold colors, and hot temperatures into the mix. Embrace sandal season with open arms alongside new silhouettes from the ZX S22 Collection. Explore the editorial for outfit inspiration and a quick lesson on color theory to beat the heat with enviable style.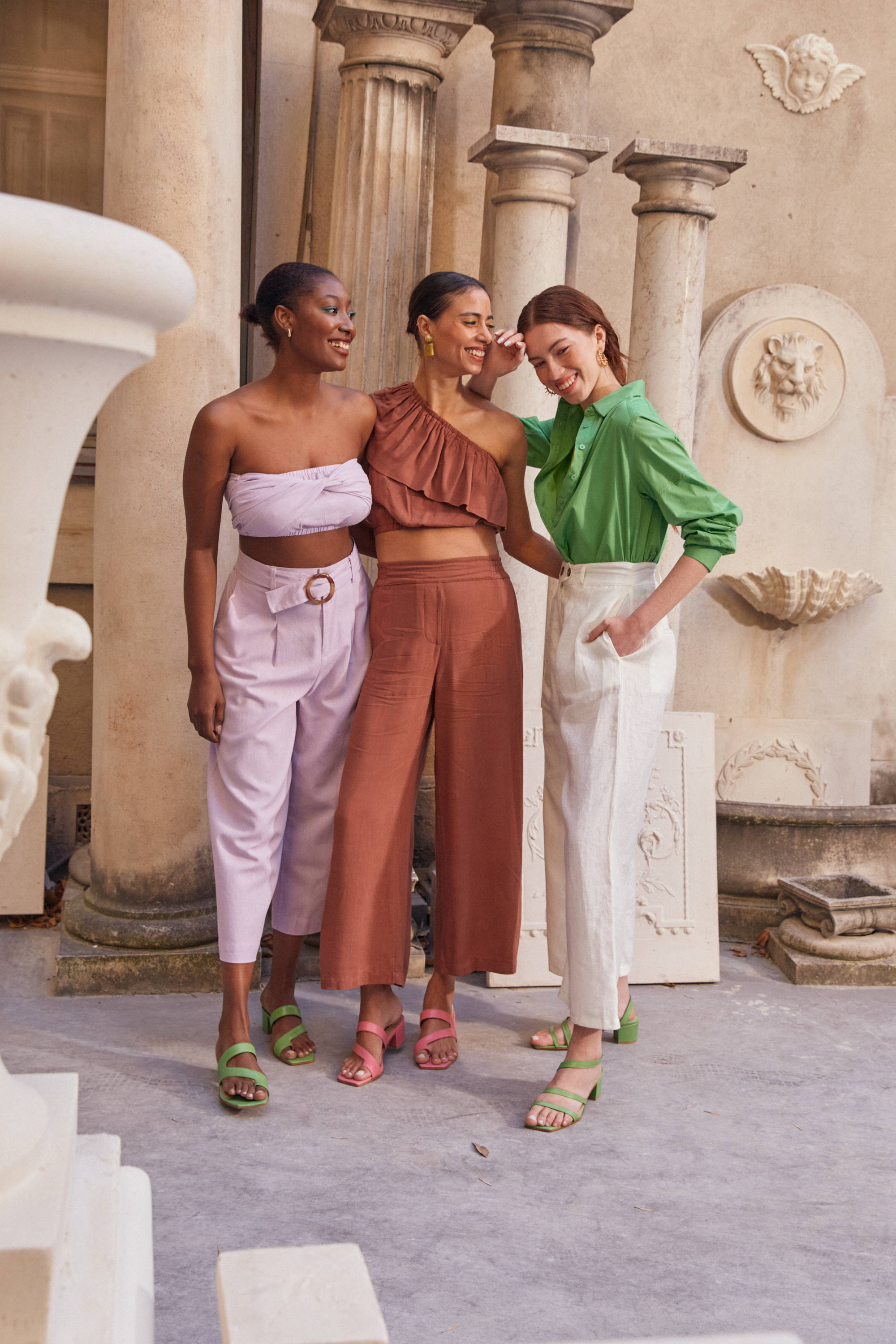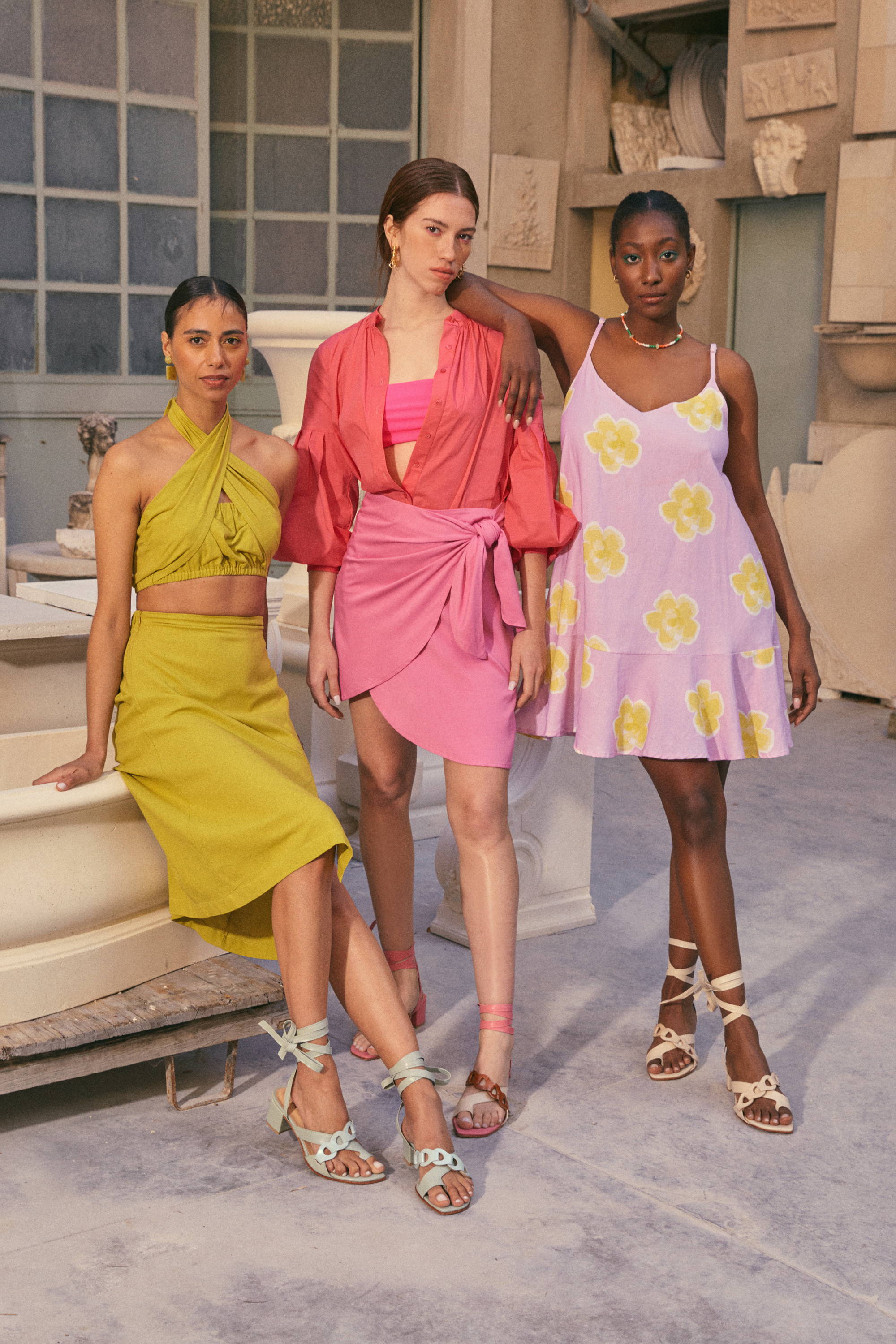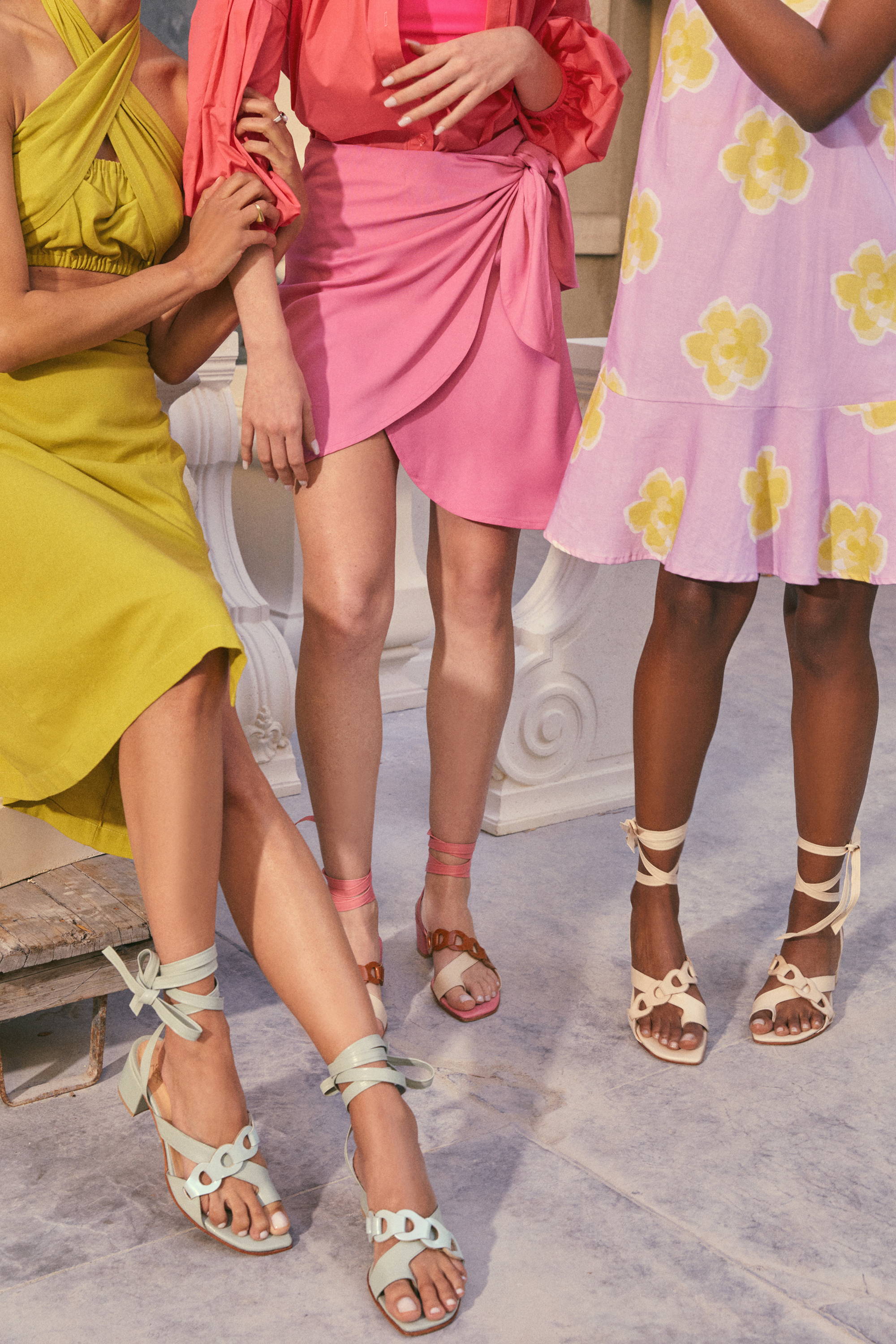 The Vita sandal is a sensually strappy summer sandal. The Vita's block heel is perfect for a night out, while its thong construction and tie-up laces offer complete comfort. The definition of functional, the Vita can be worn in countless ways; tie the laces up the leg, down around the ankle, or invent your own way.
Minimalists will find the Vita in Marfil or Black to be the perfect addition to take a basic look to the next level, while maximalists will be taken with Peony and Seafoam for a pop of color.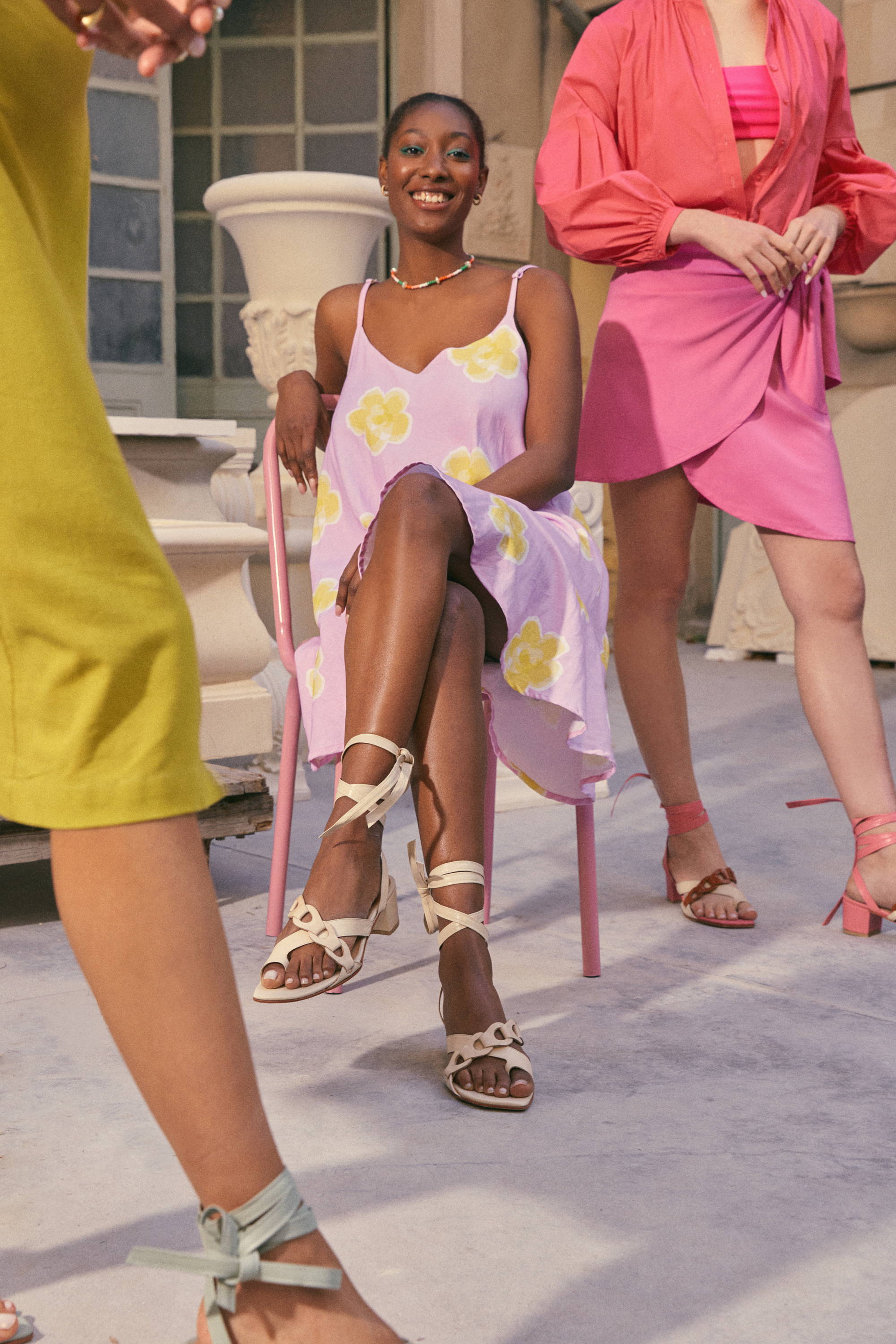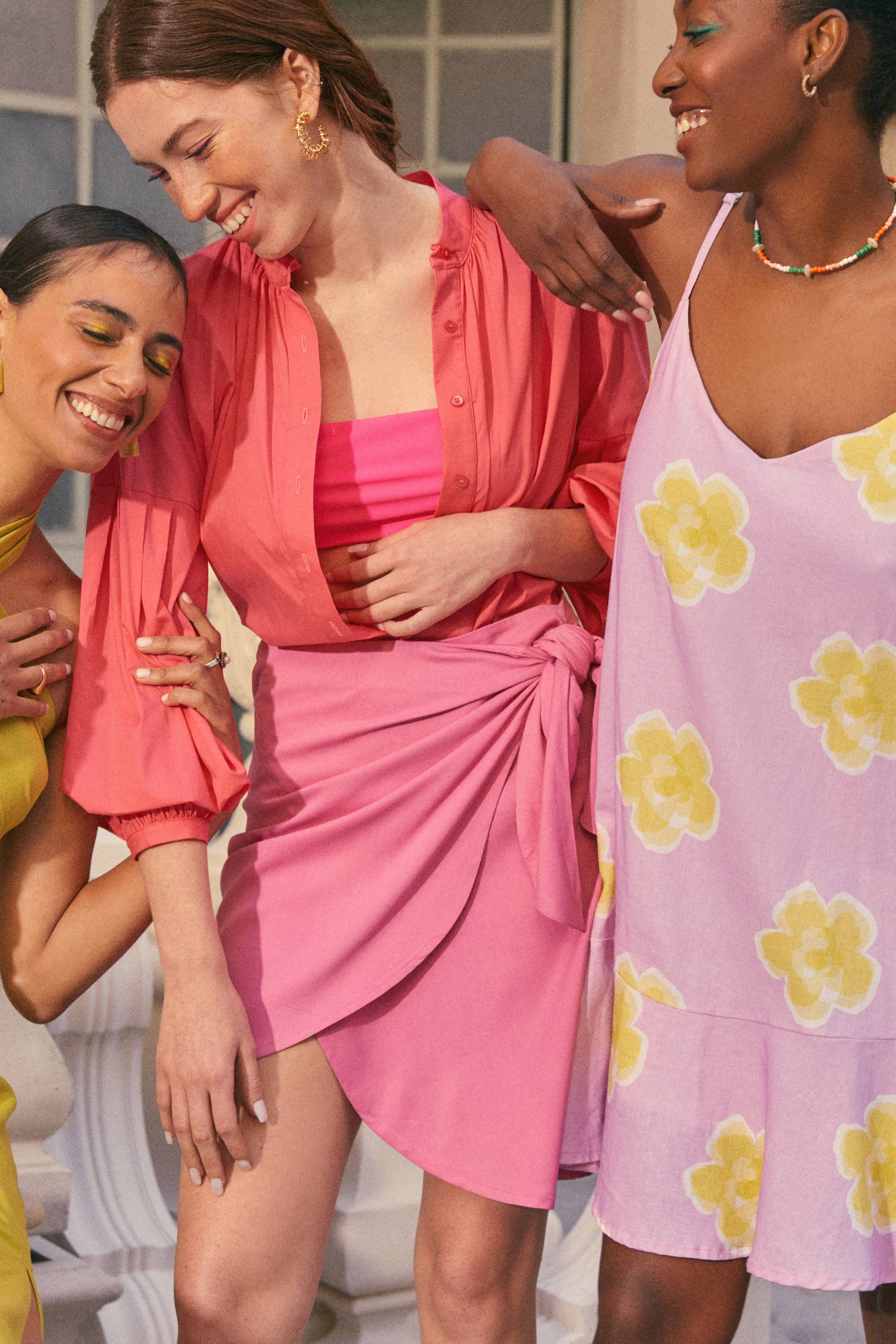 Embrace the peak of high summer with bright colors, bold prints, and skin-bearing styling. From weddings to birthdays, a night out, and everything in between, opt for The Vita to celebrate life's special moments. Because a day you never want to end calls for an outfit just as memorable yet practical and comfortable.
Complementary Colors
Choose a short printed dress in contrasting colors across the color wheel like light purple/pink and yellow for an eye-catching look. Then, look to the Vita in Marfil to balance the palette for a touch of elegance and ease.
Monochrome Colors
Opt for a monochromatic outfit in the same bright tone for a vibrant and pragmatic look. Choose various shades of the same color for a touch of softness and contrast. A hot pink monochrome pairing works seamlessly with the Vita in Peony.
Analogous Colors
For a chic and polished look that feels art-inspired, look to an analogous palette, meaning three shades next to each other on the color wheel. For example, a two-piece set in a green/yellow tone is attention-grabbing yet subtle when paired with the Vita in Seafoam.
The Vita in Marfil
Who it's for: For the woman looking to flaunt a pretty summer complexion and appreciates the understated simplicity of off-white.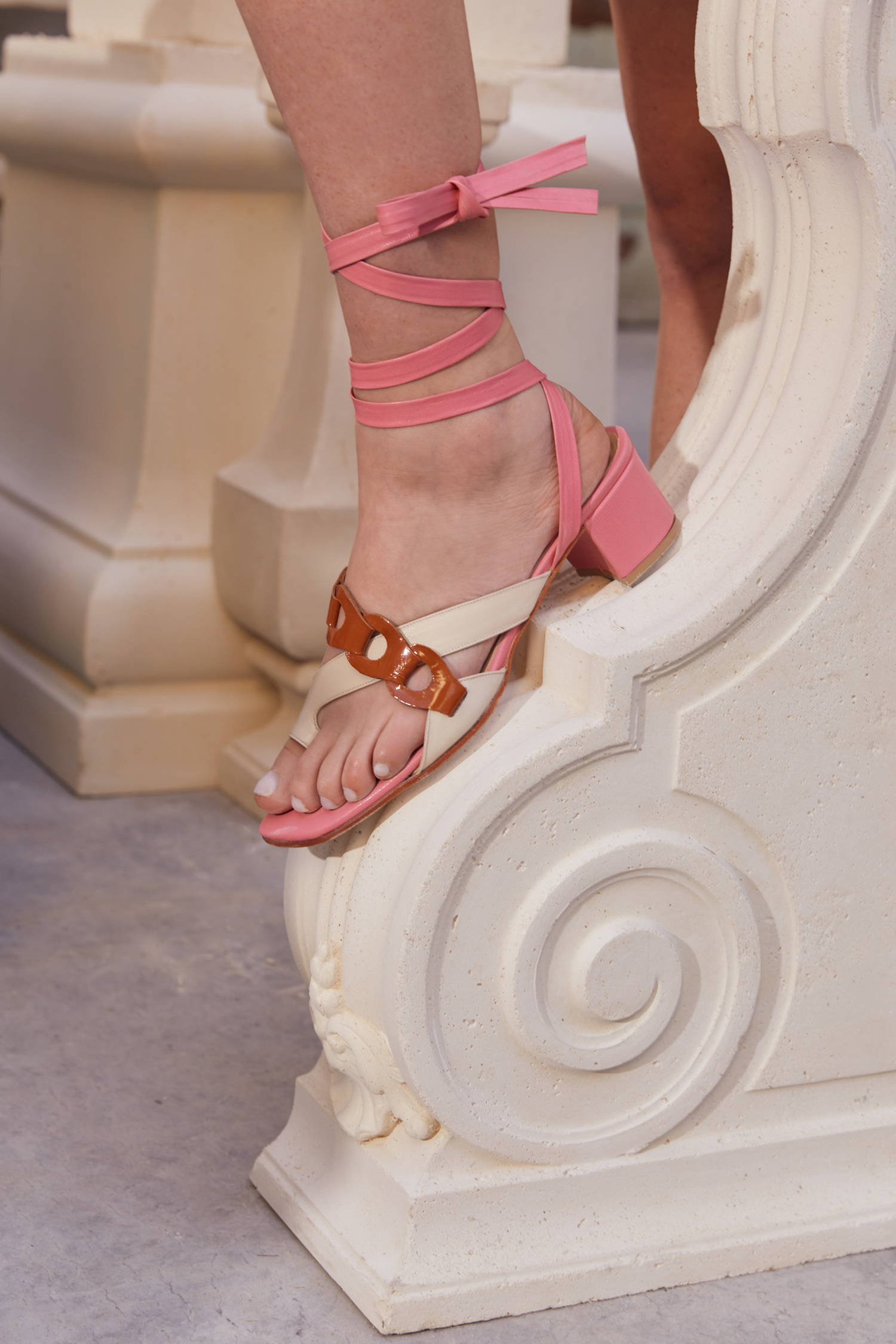 The Vita in Peony
Who it's for: For the woman who embraces her inner maximalist, loves a pop of color, and never turns down an invitation to socialize.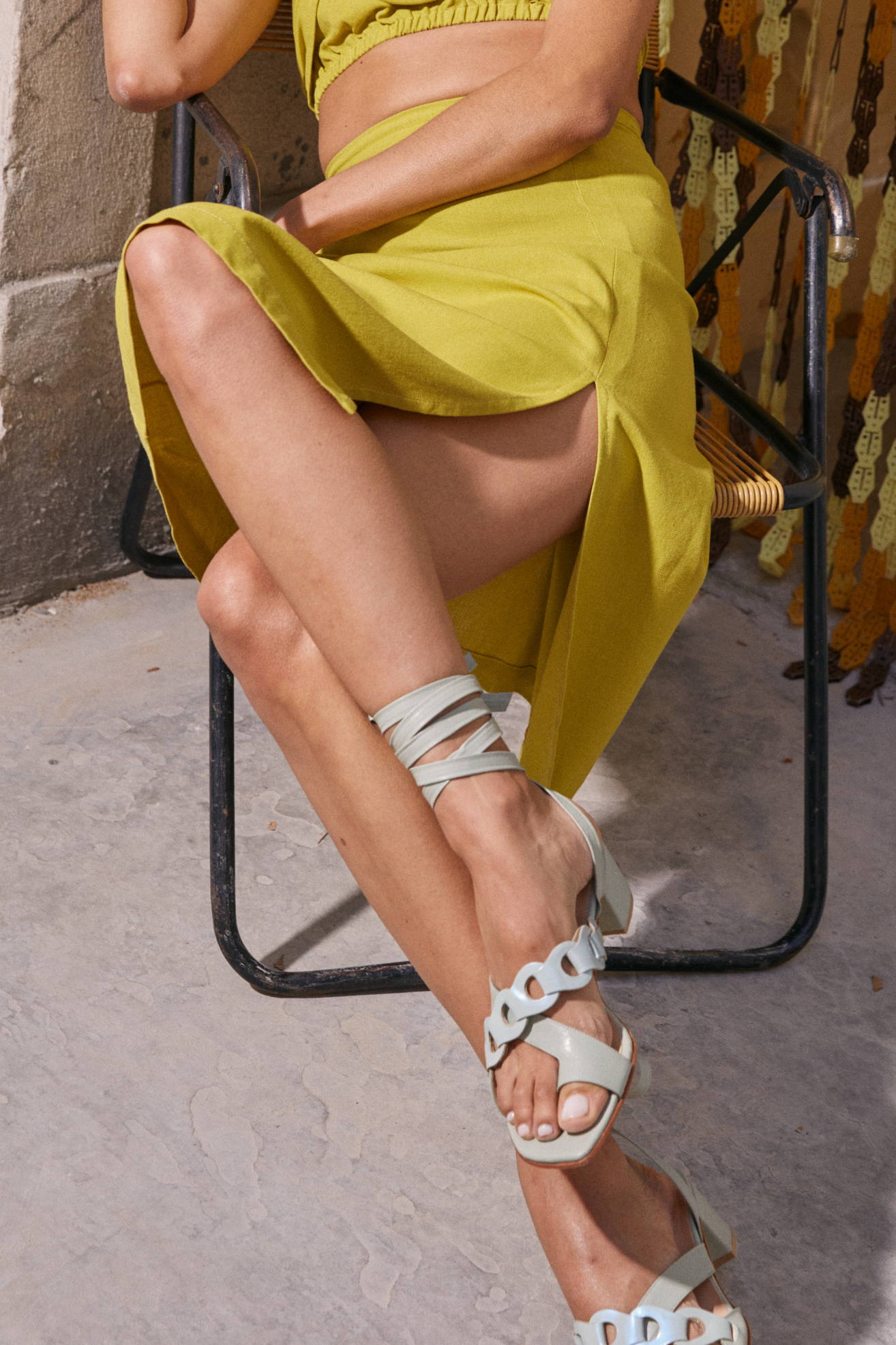 The Vita in Seafoam
Who it's for: The woman who knows a "noncolor" color is just as versatile as black but way more exciting.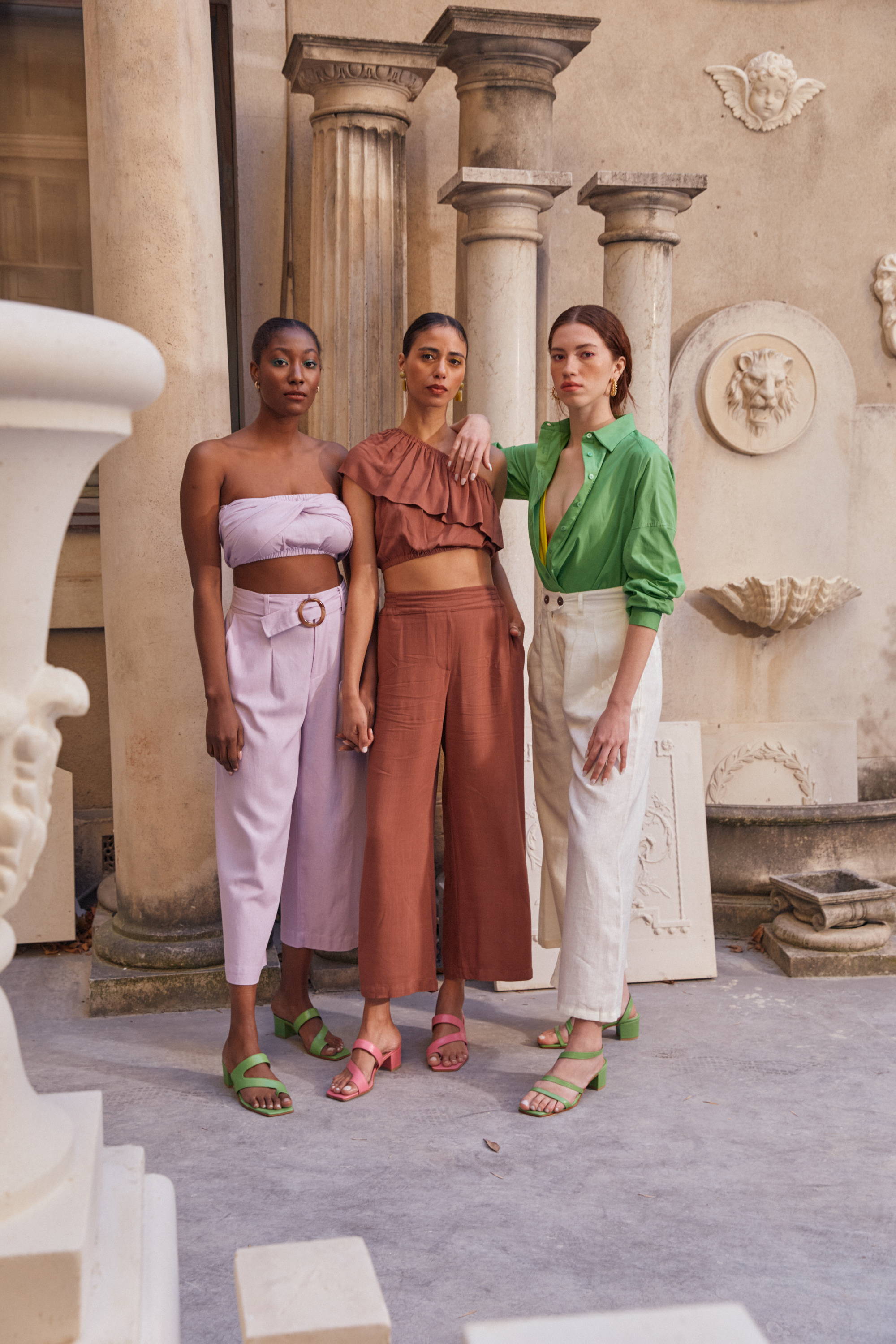 The Una sandal is a slip-on thong style crafted from a single piece of leather and set on a comfortable block heel. Thanks to its clean and minimal detailing, the Una adapts effortlessly to work, dinner, or off-duty wear.
Classic dressers will be drawn to the Una in Marfil and Black, while bold dressers will be pulled towards the Una in Algae or Peony.
The Delfina is a provocatively bare sandal that adds streamlined elegance to any look. The Delfina is infinitely chic with a square footbed, delicate straps, and a low block heel. The elasticized ankle strap makes for an easy-to-slip-on silhouette and a sleek presentation.
Wear the Delfina in Algae or Peony to add a pop of color, or the Delfina in Marfil for a simple, minimalist look.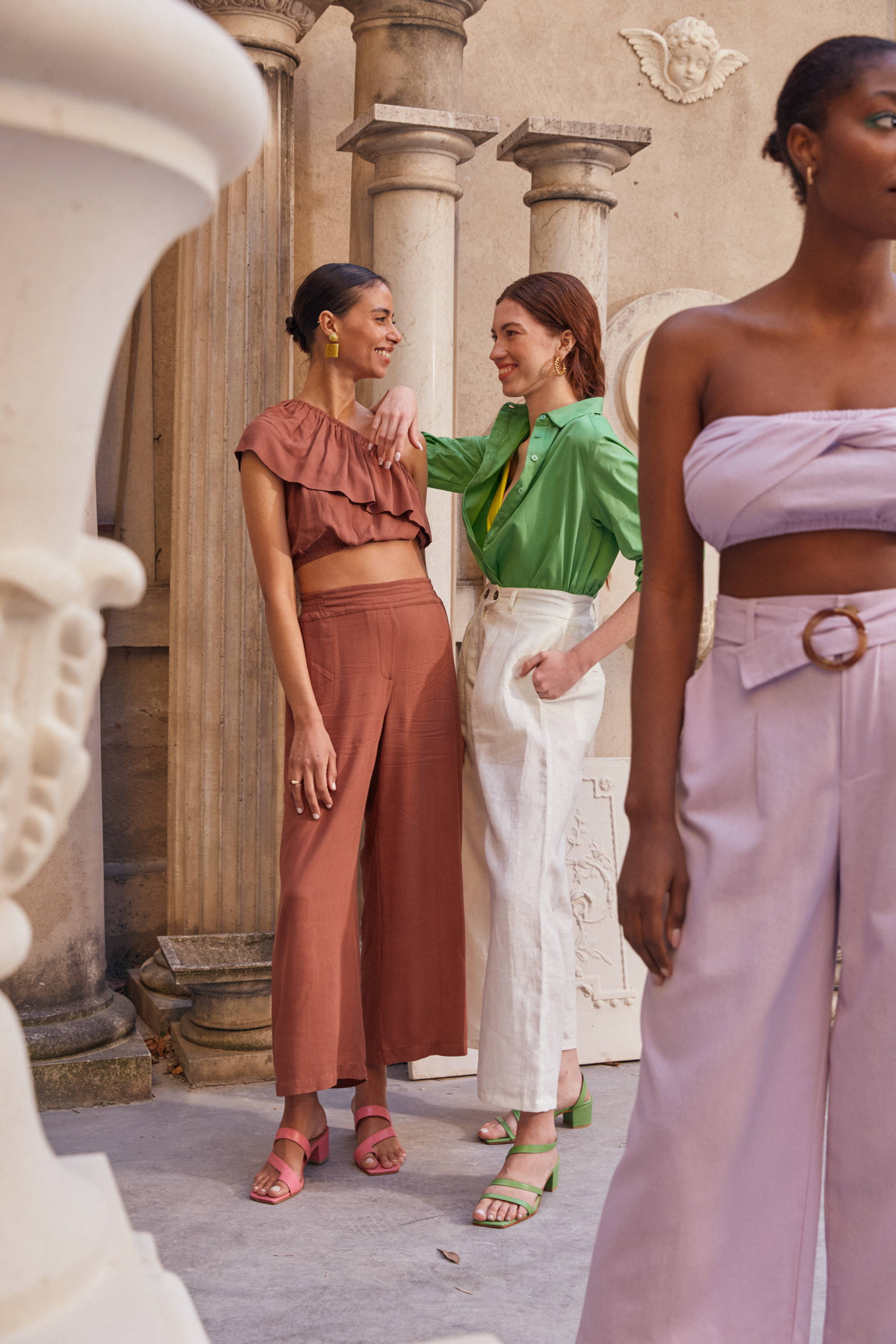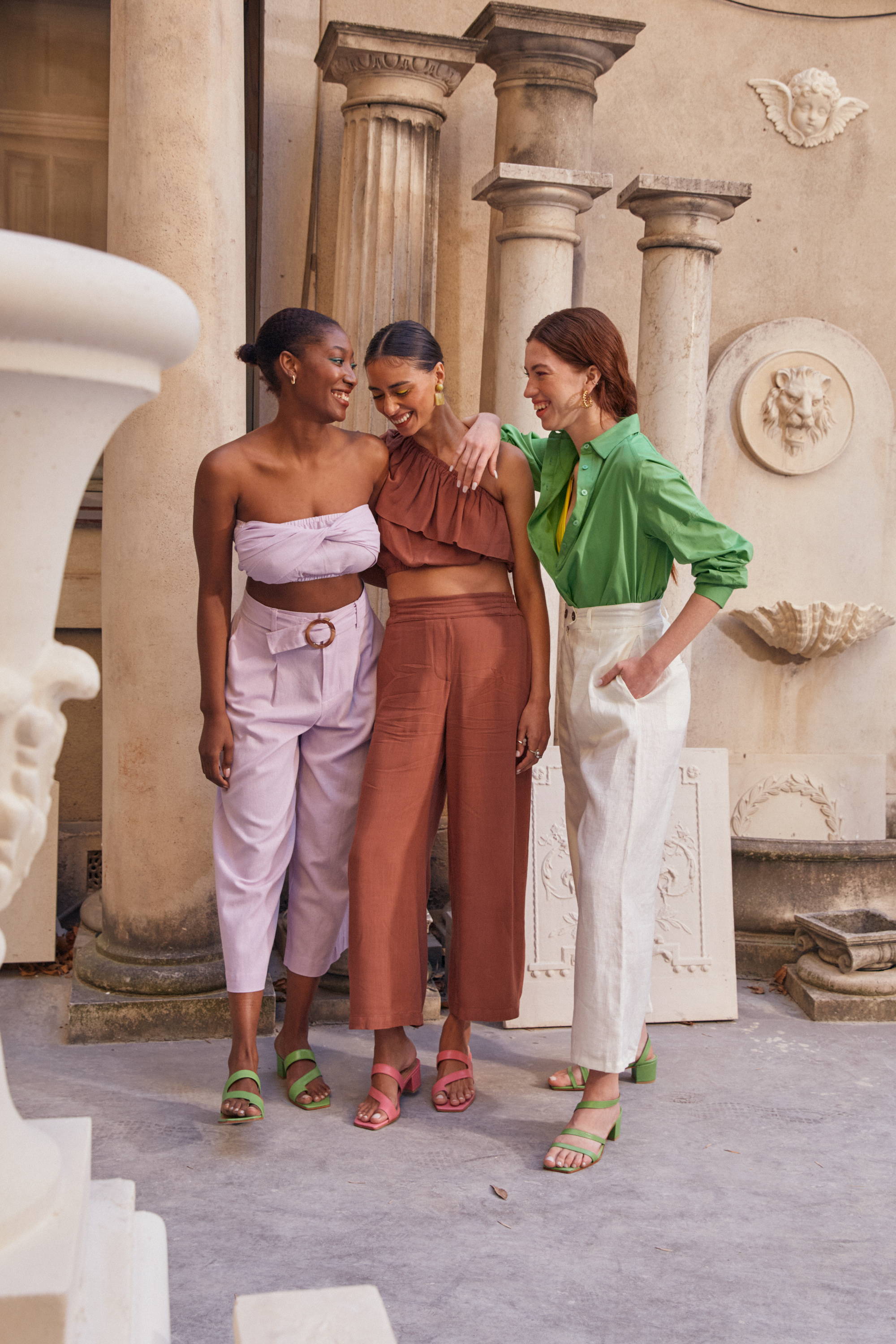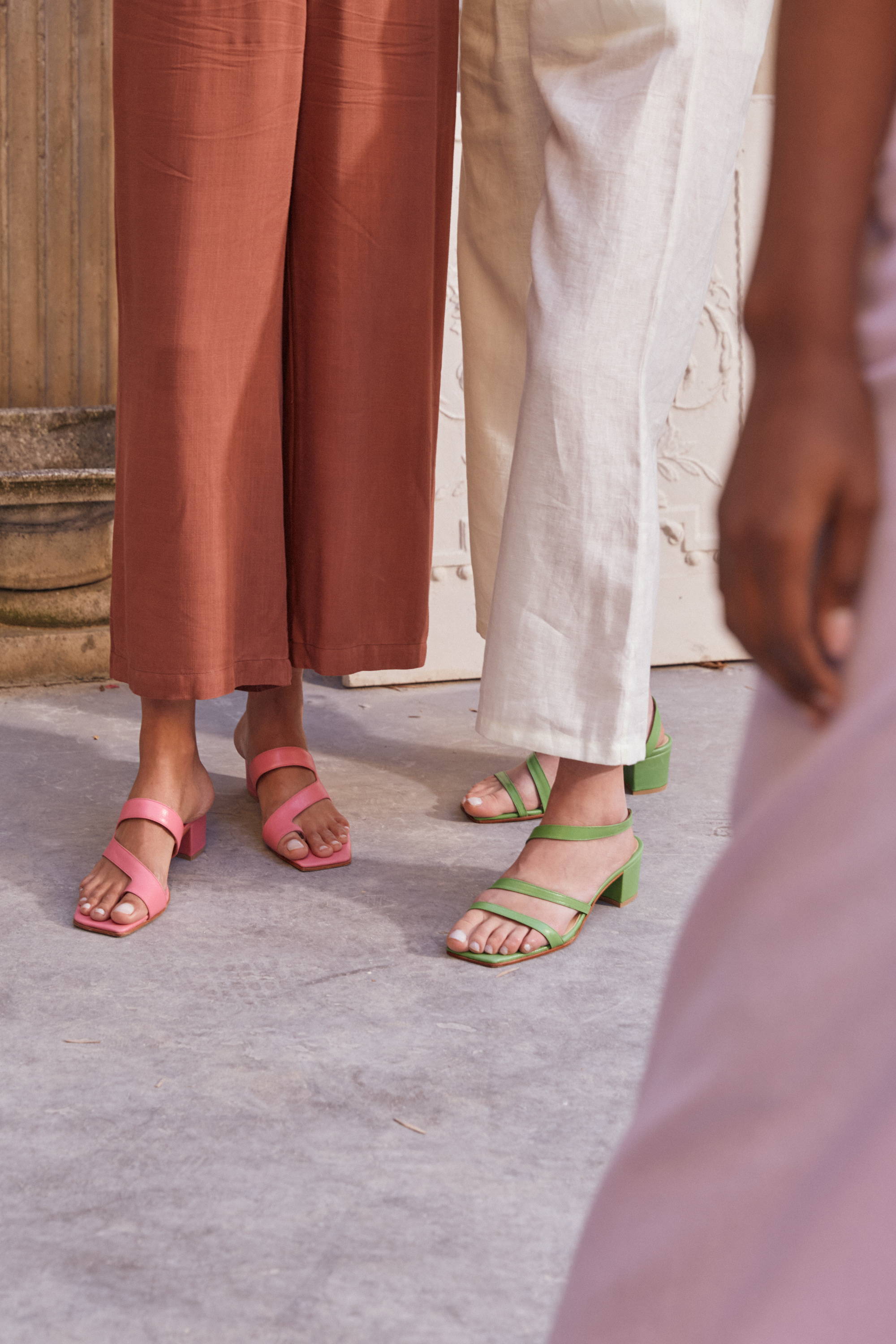 Styling
As high summer begins to wane and the temperatures start to draw back, reach for linens, trousers, and Mediterranean-inspired colors. From the office to dinner, drinks, or a weekend on the go, look polished and elude creativity. The result balances the classics with subtle trends in an approachable way.
Complementary Colors
Start with a trend-forward two-piece set in a soft lilac shade. A bandeau top adds a sense of femininity, while a boxy pair of trousers add a masculine touch. Finish the look with the Una in Algae for an unpredictable twist.
Analogous Colors
Opt for a terracotta two-piece for a softer European feel in a light and flowy fabrication. A ruffle one-shoulder crop top adds a carefreeness while oversized straight-leg trousers keep the outfit streamlined. Complete the look with an analogous pairing, like the Una in Peony.
A Pop of Color
Perfect for the office or a more formal occasion, keep things simple with a pop of color in a classic pairing. Start with a pair of structured summer trousers in off-white, then add a pop of color with a button-up top and choose coordinating shoes, in this case, the Delfina in Algae.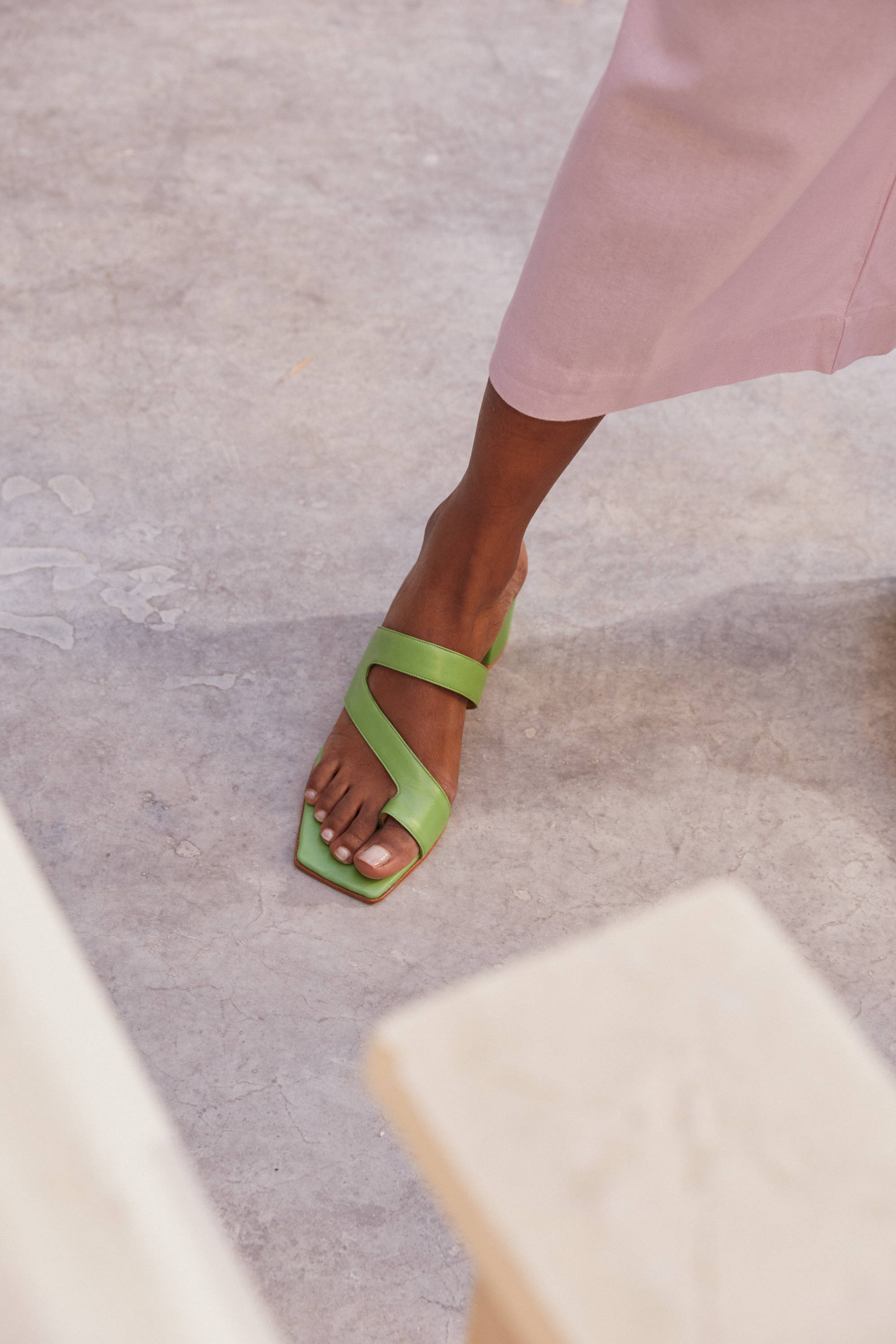 The Una in Algae
Who it's for: The woman looking to maximize the pieces in her wardrobe with a fresh pop of color in a highly versatile style.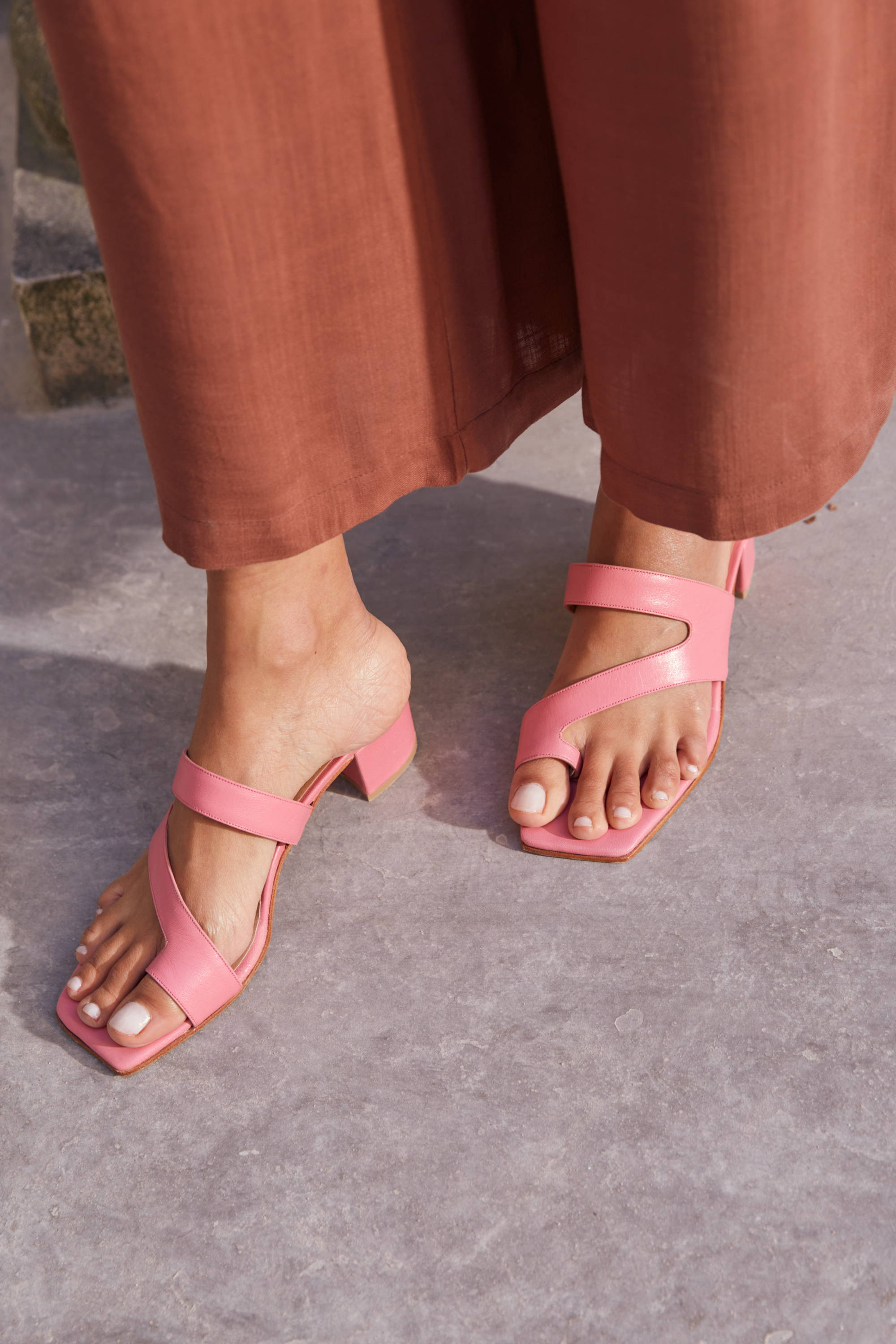 The Una in Peony
Who it's for: The maximalist searching for a simple, approachable way to dial-up her look with a statement color.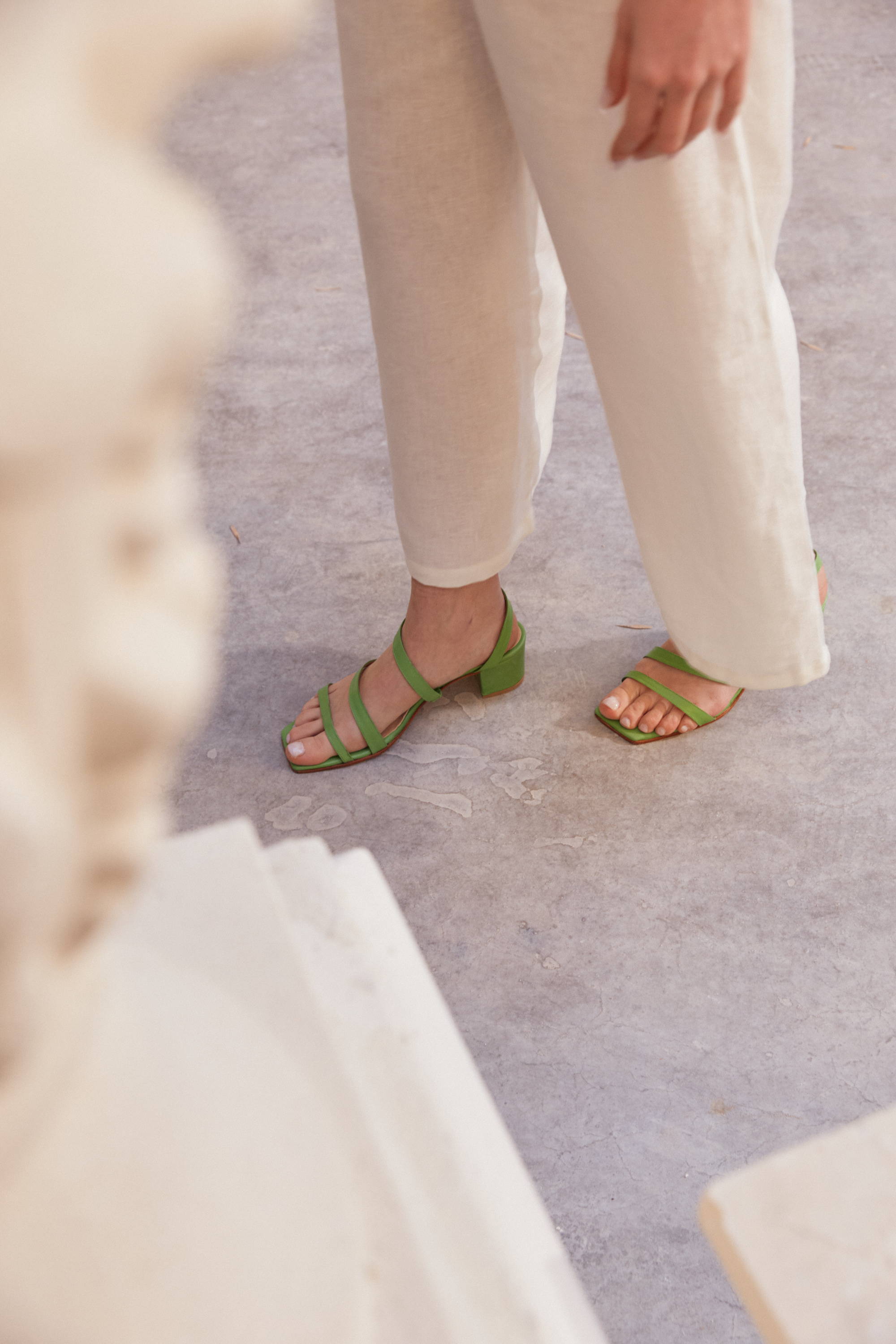 The Delfina in Algae
Who it's for: The woman looking to add an of-the-moment color to her wardrobe with a sophisticated flair.