10 Ethically Made Wedding Shoes
FOR THE CONSCIOUS BRIDE
BUENOS AIRES, ARGENTINA
Our edit of ethically made wedding shoes is ideal for the conscious bride looking for low, elegant heels or flats to wear from ceremony to celebration with ease.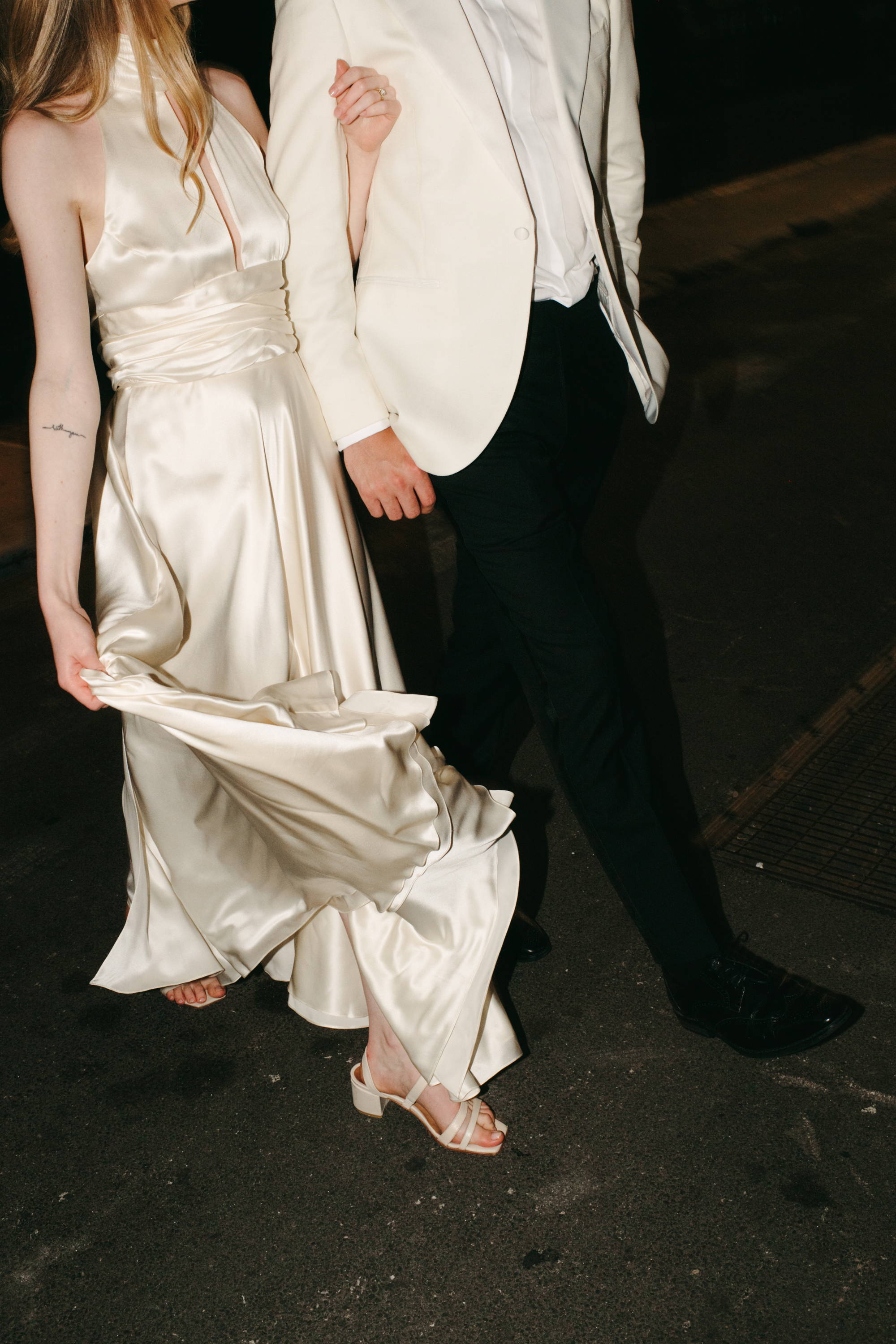 First things first, finding the perfect pair(s) of wedding shoes have multiple criteria to meet:
1. They must be comfortable, as they'll be worn for hours on end.
2. Often, they are white to blend seamlessly with the dress.
3. They must feel like you and highlight your style and personality.
4. We believe great bridal shoes don't need to be excessively expensive but are still worth an investment.
4. Optimally, bridal shoes can also be added to your wardrobe and worn again long after the wedding.
5. As a conscious bride, they are ethically and sustainably produced (which all ZOU XOU shoes are!)
No matter your personal style and own criteria, it's essential to keep overall versatility and wardrobe longevity in mind.
Whether you plan on investing in a complete "wedding wardrobe" or keeping things simple, there are many events to remember when selecting a pair(s) of wedding shoes. From the bridal shower to the rehearsal dinner, the walk down the aisle, and the reception (we haven't even gotten to the morning after brunch or the honeymoon), there is no shortage of styling opportunities.
10 silhouettes to say "I do" in: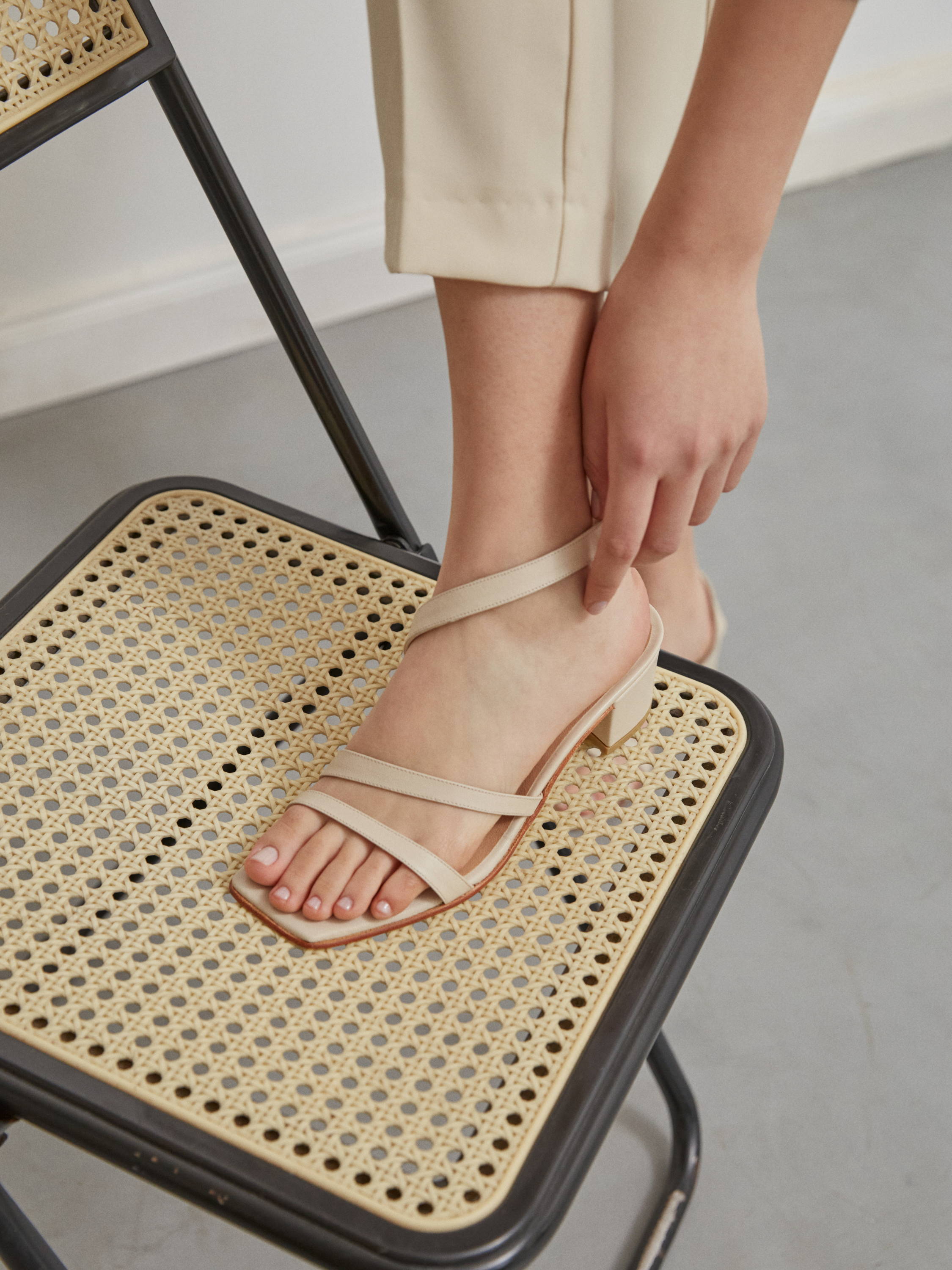 Ever classic, The Delfina Sandal in Marfil is a fan favorite and one of our most loved styles. The quiet creamy white tone makes it a no-brainer for wedding shoes. A versatile style, the Delfina, will instantly complement everything from grand dresses to silk slips with streamlined elegance. It's genuinely a chameleonic bridal style that pairs beautifully with a wide range of hem lengths and sweeps. Set on a less than two-inch heel, the Delfina is comfortable with just enough height to make a statement.
The Contemporary Minimalist Bride
A fresh and graphic style, The Una Thong Sandal in Marfil is a natural pick for wedding shoes. A slip-on thong style cut from a single piece of leather, the Una has a carefree feeling that brings clean and minimal style to any ensemble. This style pairs best with other minimalist garments. The Una will add a dash of understated personality to silky floor-length gowns and voluminous mini-dresses alike. The Una is set on a 45mm heel and adds comfortable height to any contemporary bridal look.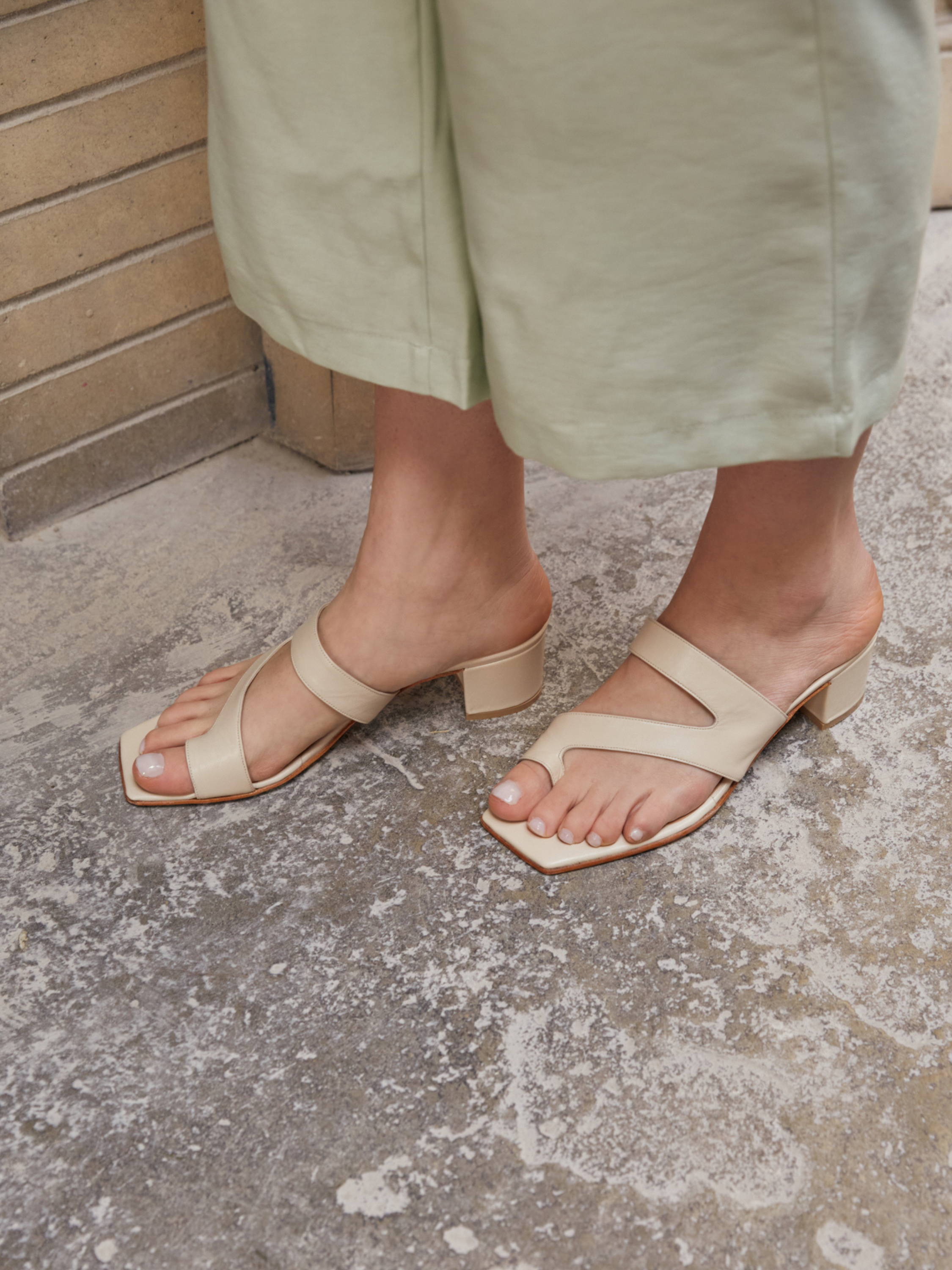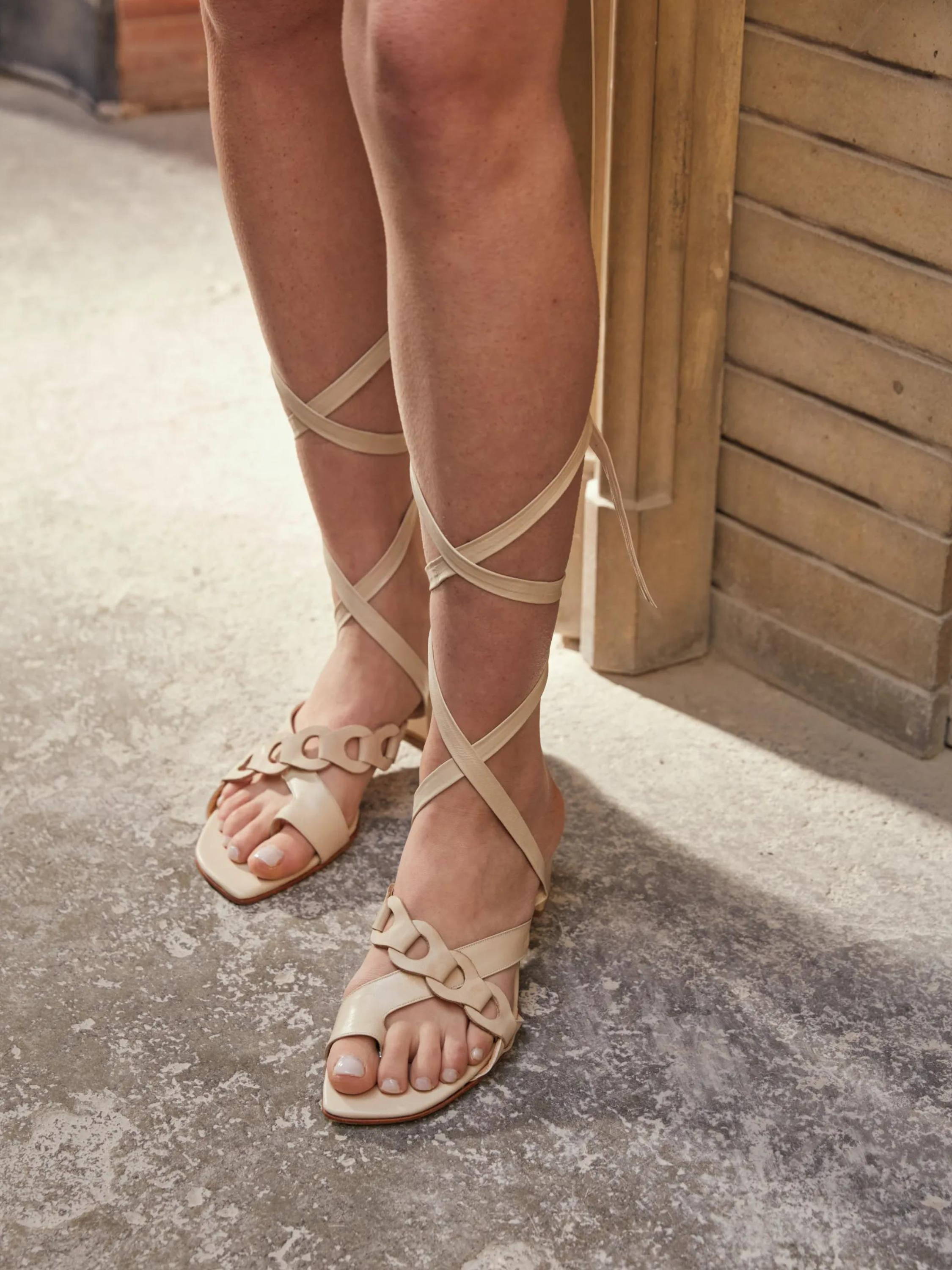 Unexpected and sensual, The Vita Tie-Up Sandal in Marfil brings approachable drama to any look. Or, for something blue, look to the Vita in Seafoam. With a comfortable 45mm heel and tie-up laces for added support, the Vita will keep you going all night long on the dance floor. The Vita is a playful pair of wedding shoes thanks to its minimalist meets maximalist details. With many styling options, bohemian brides can get creative in finding the perfect tie-up solution to suit their bridal look. In addition, the Vita adds a dose of whimsy from two-piece sets to pantsuits and flowy gowns.
The Feminine Bride (Who Hates Heels)
The Glove Flat in Marfil is an excellent pick for wedding shoes for the bride looking to slip on something elevated without the literal height. With an almond-shaped toe and high-cut shared vamp, the Glove flat is a ballet flat silhouette that elongates without a heel. Set on a 25mm low heel and crafted from buttery kidskin leather, you'll be comfortable from sun up to sun down. Wear the Glove with any bridal style for a feminine and simple pairing. Thanks to its understated design, the Glove completes any bridal look while letting the bride shine.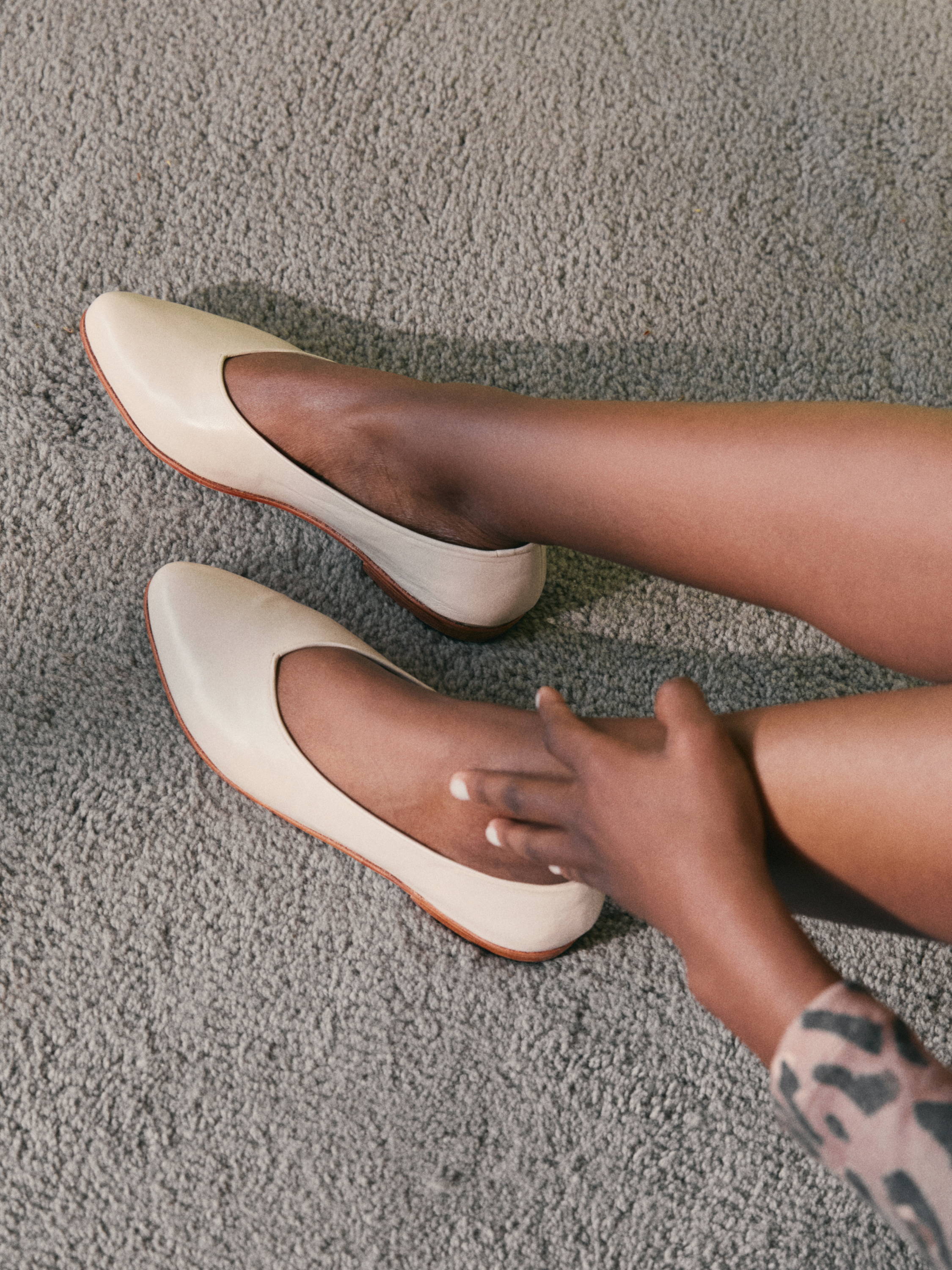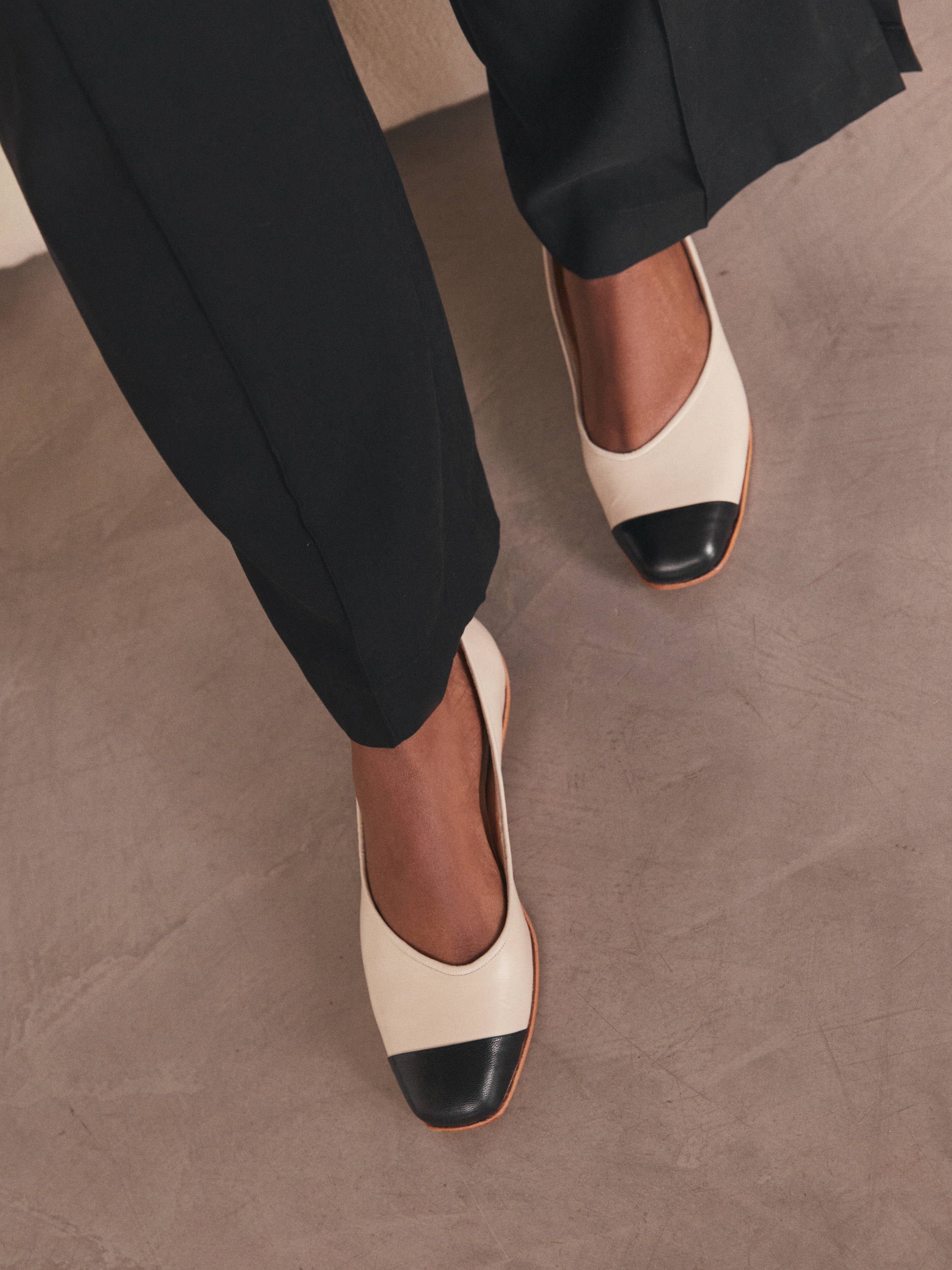 Does anything evoke vintage style more than a pair of effortless cap-toe ballet flats? Channel your inner Audrey Hepburn with The Coca Flat in Marfil as your wedding shoes. The Coca adds a feminine and classic finish to any bridal ensemble. From classic gowns to polished and feminine silhouettes, the Coca pairs seamlessly. Or play with contrast and style the Coca with a bridal suit. The Coca is the definition of comfort on a 15mm stacked heel and a memory foam-cushioned insole.
Mannish but somehow still elegant and sleek, The Anto Slingback Sandal in Marfil brings an intriguing juxtaposition to the wedding wardrobe. The edgy bride will fall for the graphic appeal the Anto offers as wedding shoes. Styling will be a creative experience as the Anto adds an unspoken edge to any dress, from figure-hugging silks to voluminous dramatic skirts.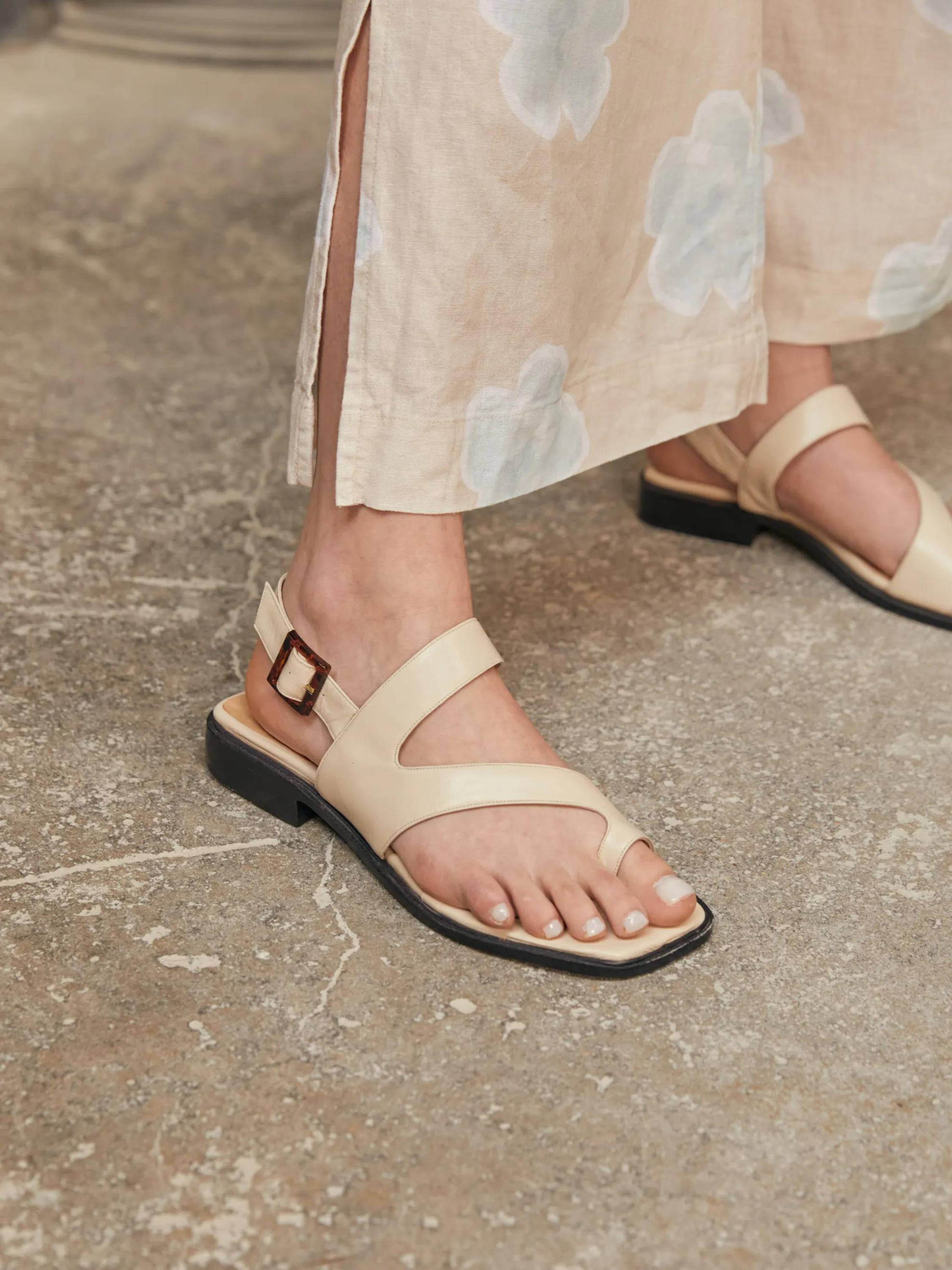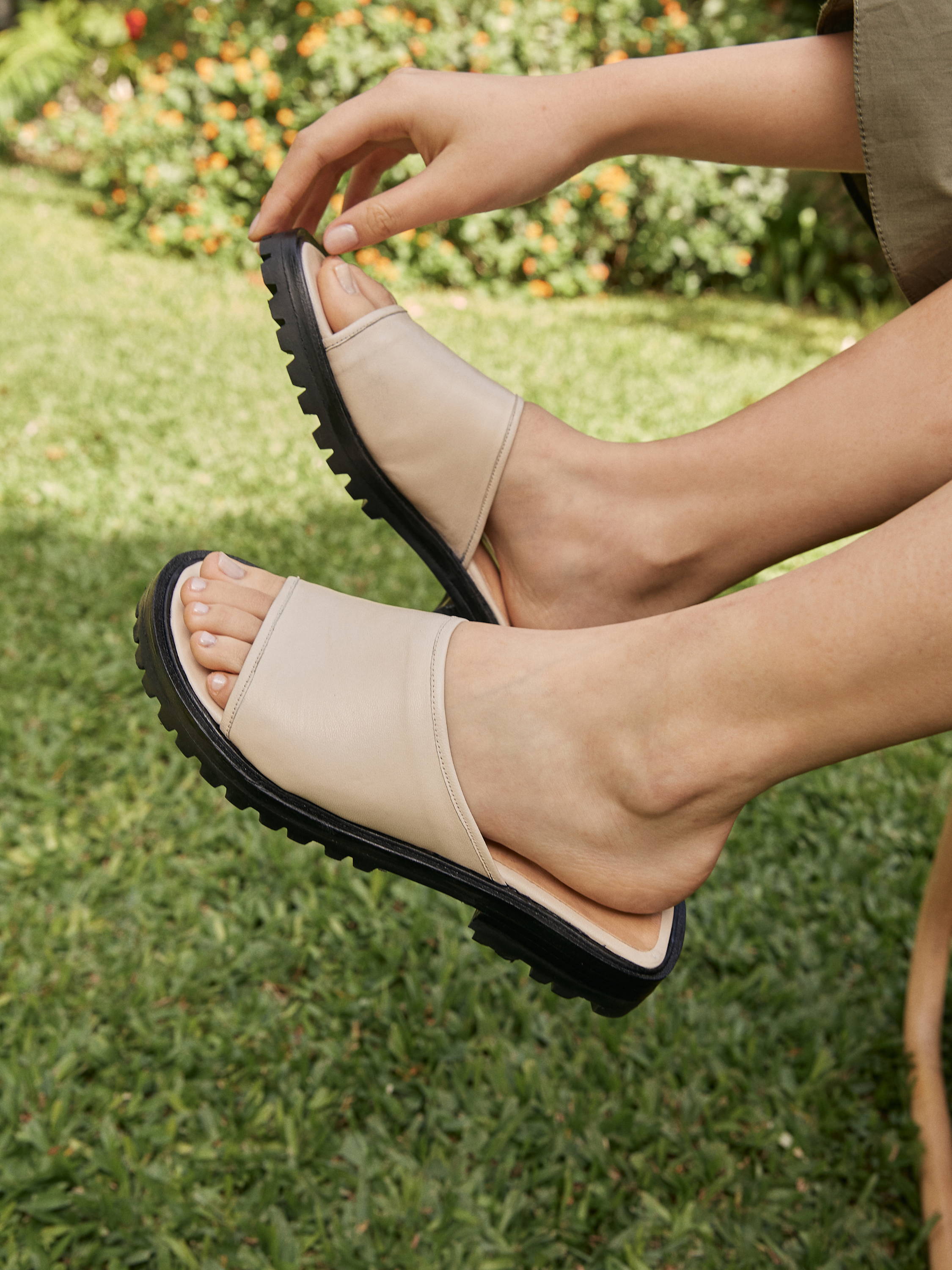 As the name suggests, The Pileta Sport Slide Sandal in Marfil is an easy choice for the sporty bride. A slide built on a chunky rubber lug sole, the Pileta has comfort and traction, making it a great pair of outdoor wedding shoes. From the beach to the mountains, the Pileta will be along for the ride. We particularly love the styling potential of the Pileta, as they create an enticing juxtaposition with feminine pieces.
The epitome of uniqueness, The Franca Sandal in Marfil makes for un-called-for wedding shoes. A fisherman sandal crafted from leather and set on a 20mm heel evokes the feeling of being by the sea. Whether you plan on being a nautical bride or not, the Franca brings a surprisingly modern feel to the bridal world. Wear the Franca with most bridal looks for an unexpected twist to any look.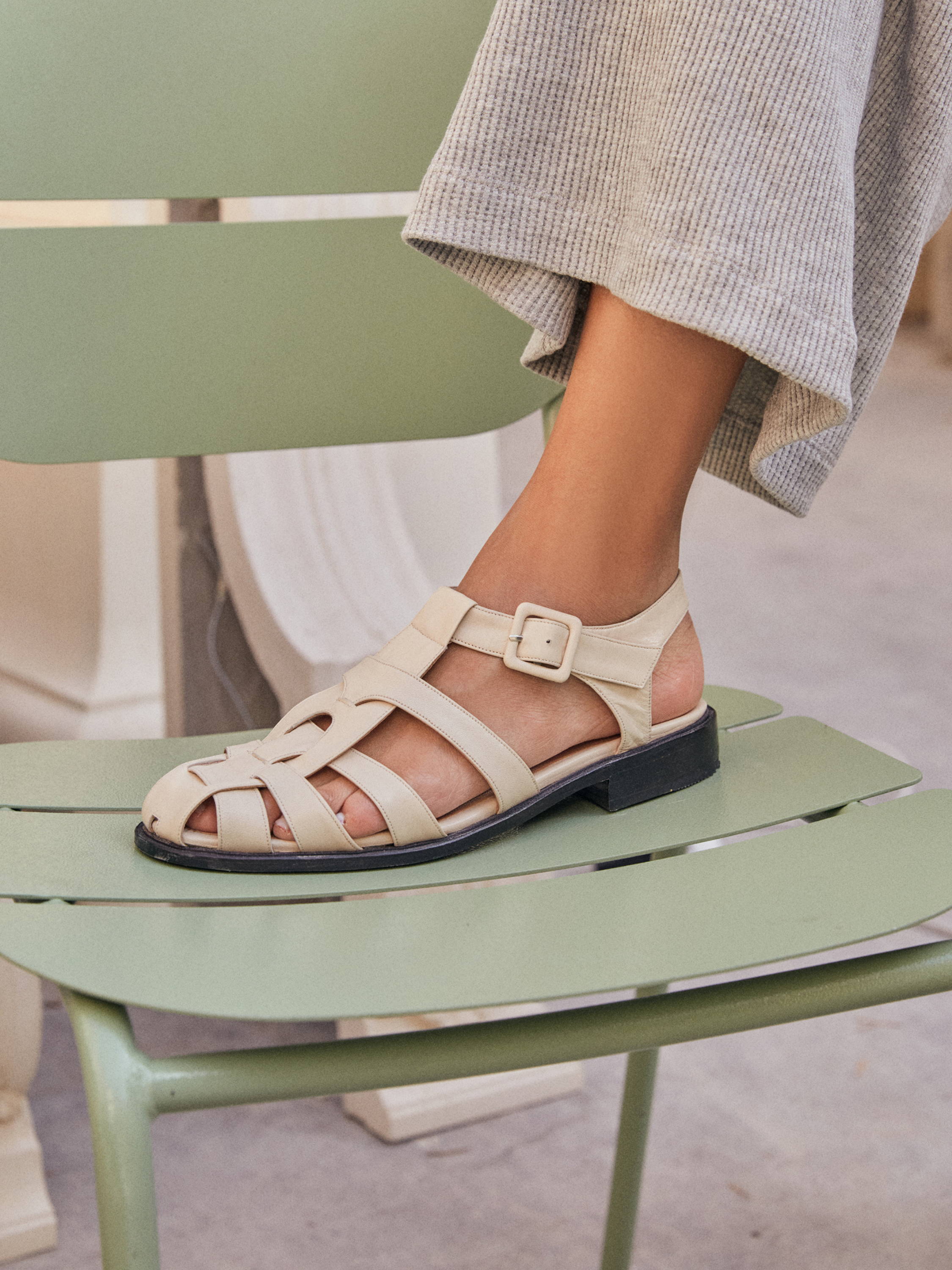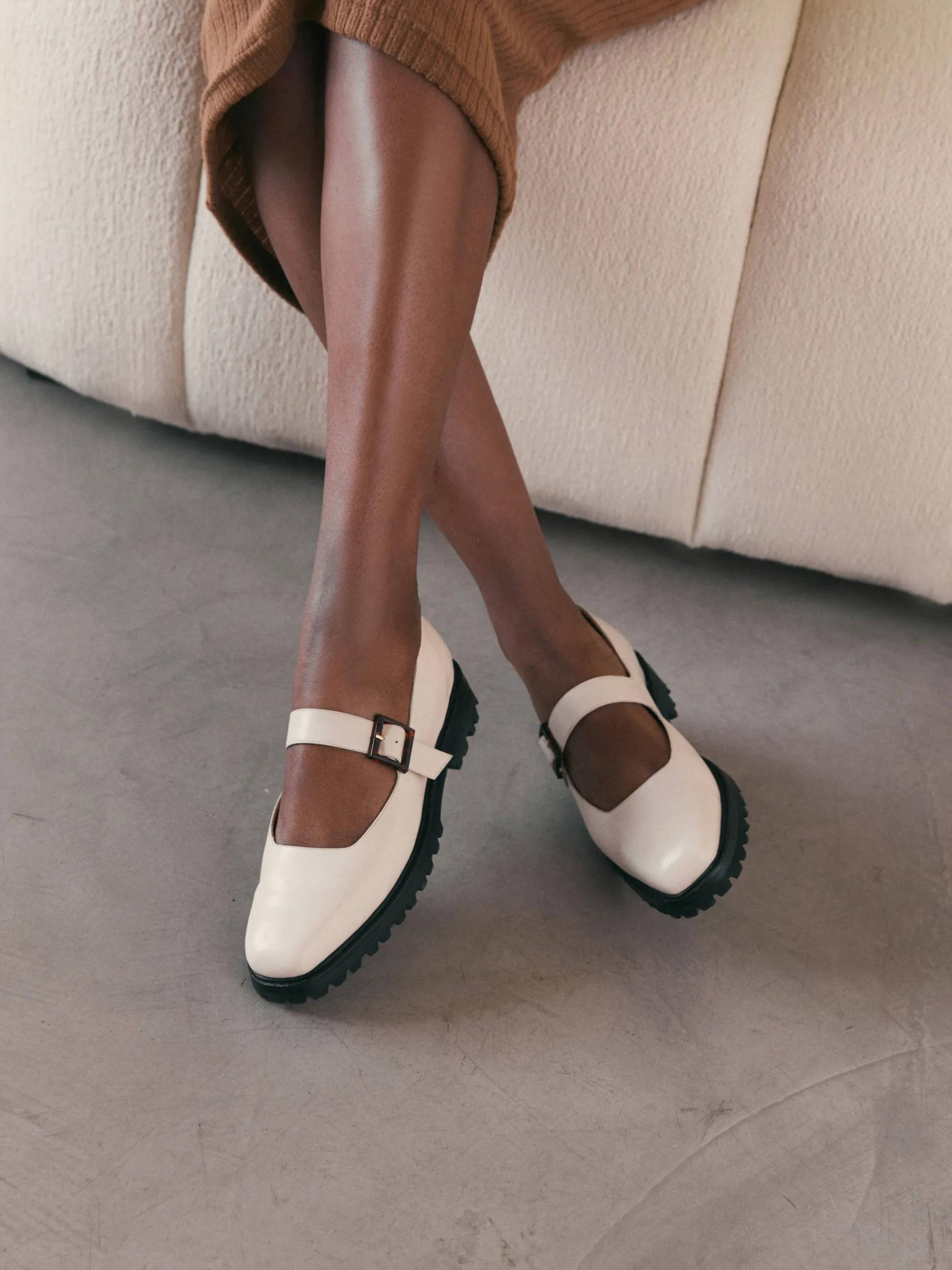 For platform lovers, The Uchi Flat in Marfil is a quick love affair for wedding shoes. Quirky and personality-filled, The Uchi is a mary jane flat built on a chunky leather and rubber lug sole. Bringing function with an edge, the Uchi is a stylist's dream. The Uchi adds personality to any bridal outfit, from voluminous babydoll dresses to bold mini dresses or trousers. In addition, the Uchi creates irony and good tension when paired with ultra-feminine or refined pieces.
A fun archetype, The Trini Loafer in Marfil isn't just for the anti-bride but for any bride with a love of loafers and an untraditional bridal style. Inspired by classic menswear, the Trini delivers effortless informal cool that evokes main character energy when worn as wedding shoes. Perhaps the least expected wedding pairing, the Trini, is a natural fit with a bridal suit or an unexpected twist for more formal or feminine dresses.