The Spring Issue
PS22 STYLING GUIDE
BUENOS AIRES, ARGENTINA
The Spring Issue: Introducing the PS22 Styling Guide. Inspired by a time of transition and a gap in our wardrobes, the PS22 Collection creates a unique stand-out season, quietly transitioning from early spring to warmer weather without plunging straight ahead into the vitality of late summer. Explore the PS22 Styling Guide and get inspiration on styling this season's silhouettes from spring to summer with ease.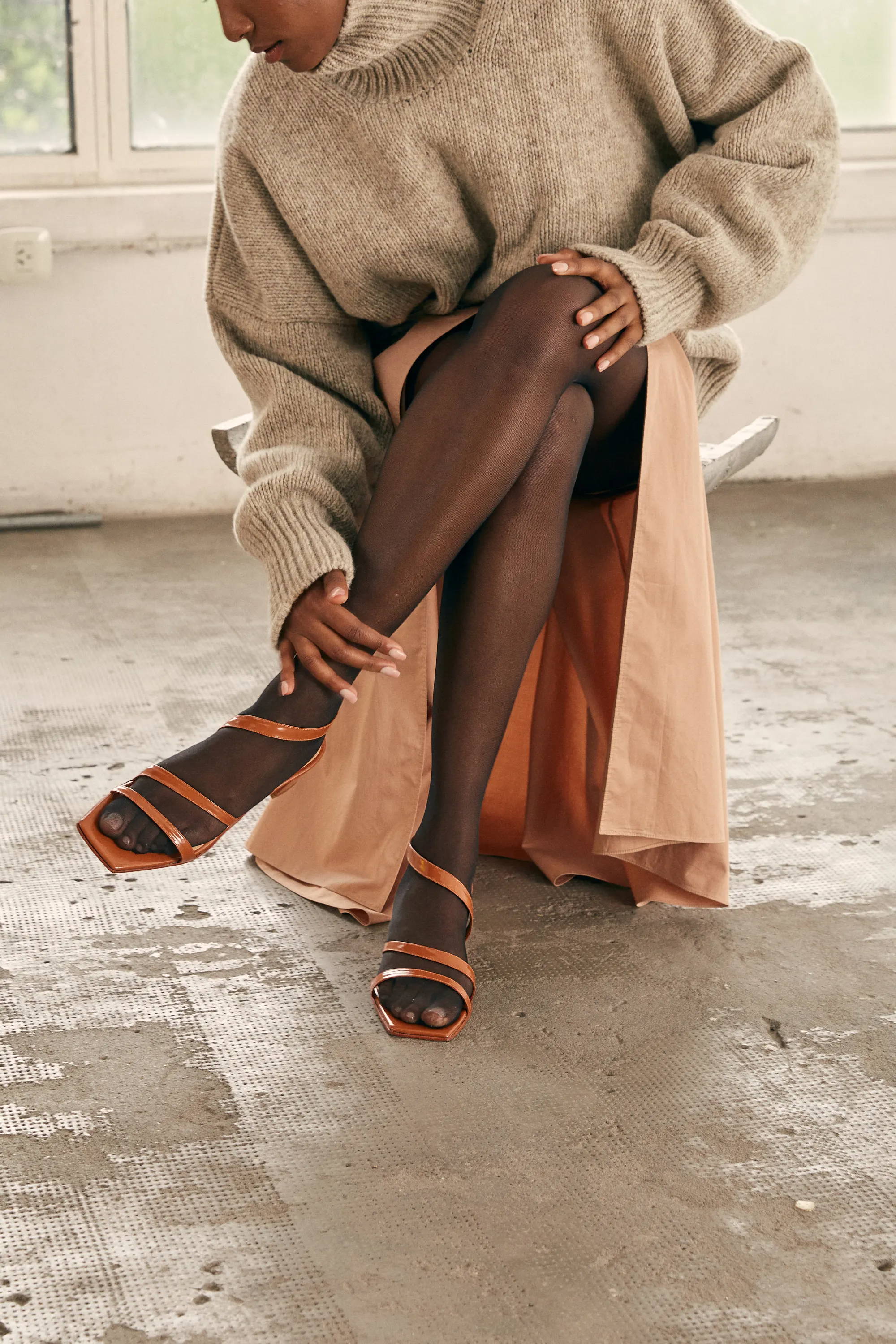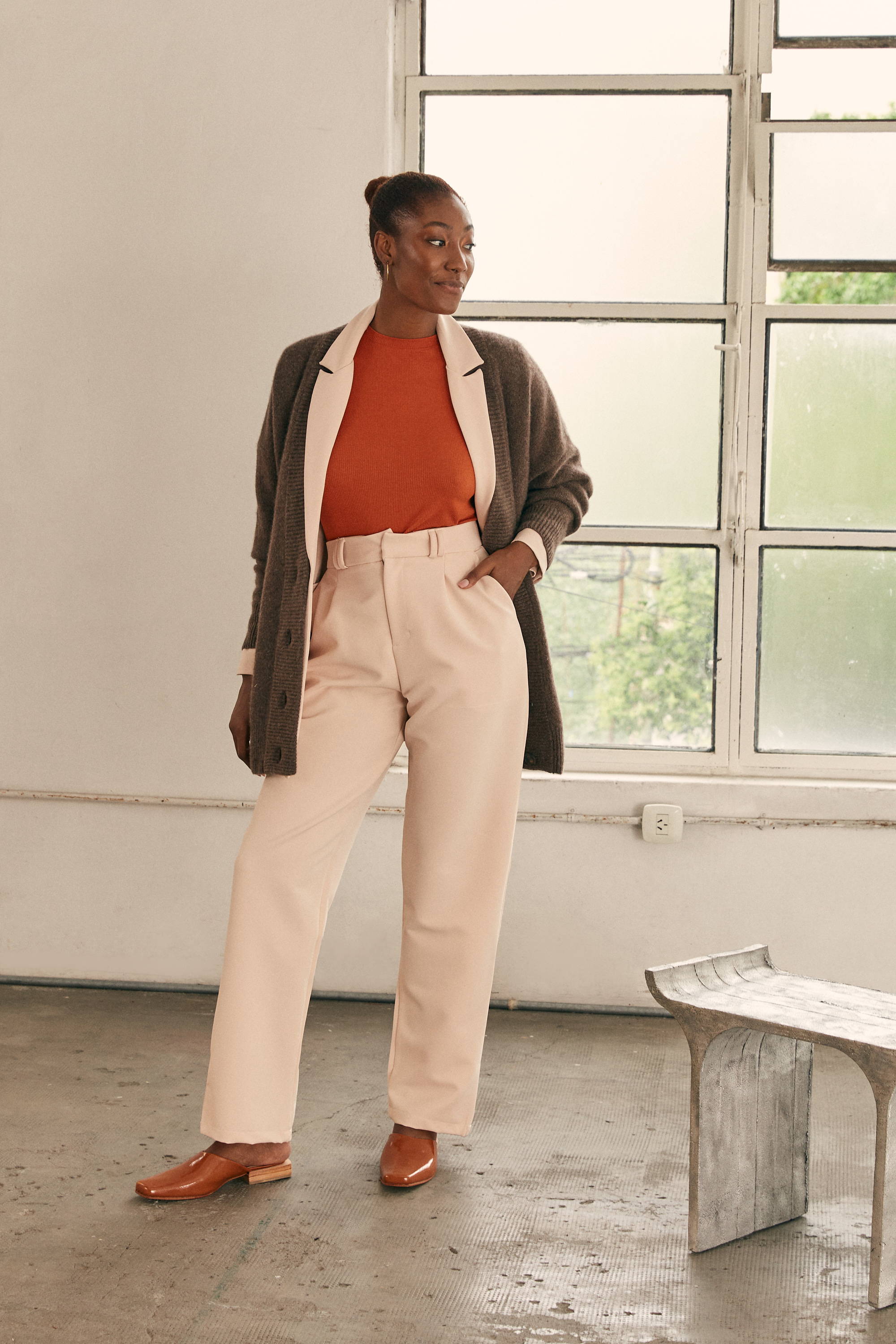 The Alba mule is a modern interpretation of a traditional mule. A study in contrasts, the Alba mule is angular yet feminine with its elongated square toe and a unique stacked leather heel.

This season, the Alba mule in Caramel Patent brings a much-needed pop of color to dreary spring mornings and effortlessly welcomes summer. In contrast, the Alba mule in Black Patent is an instant investment piece.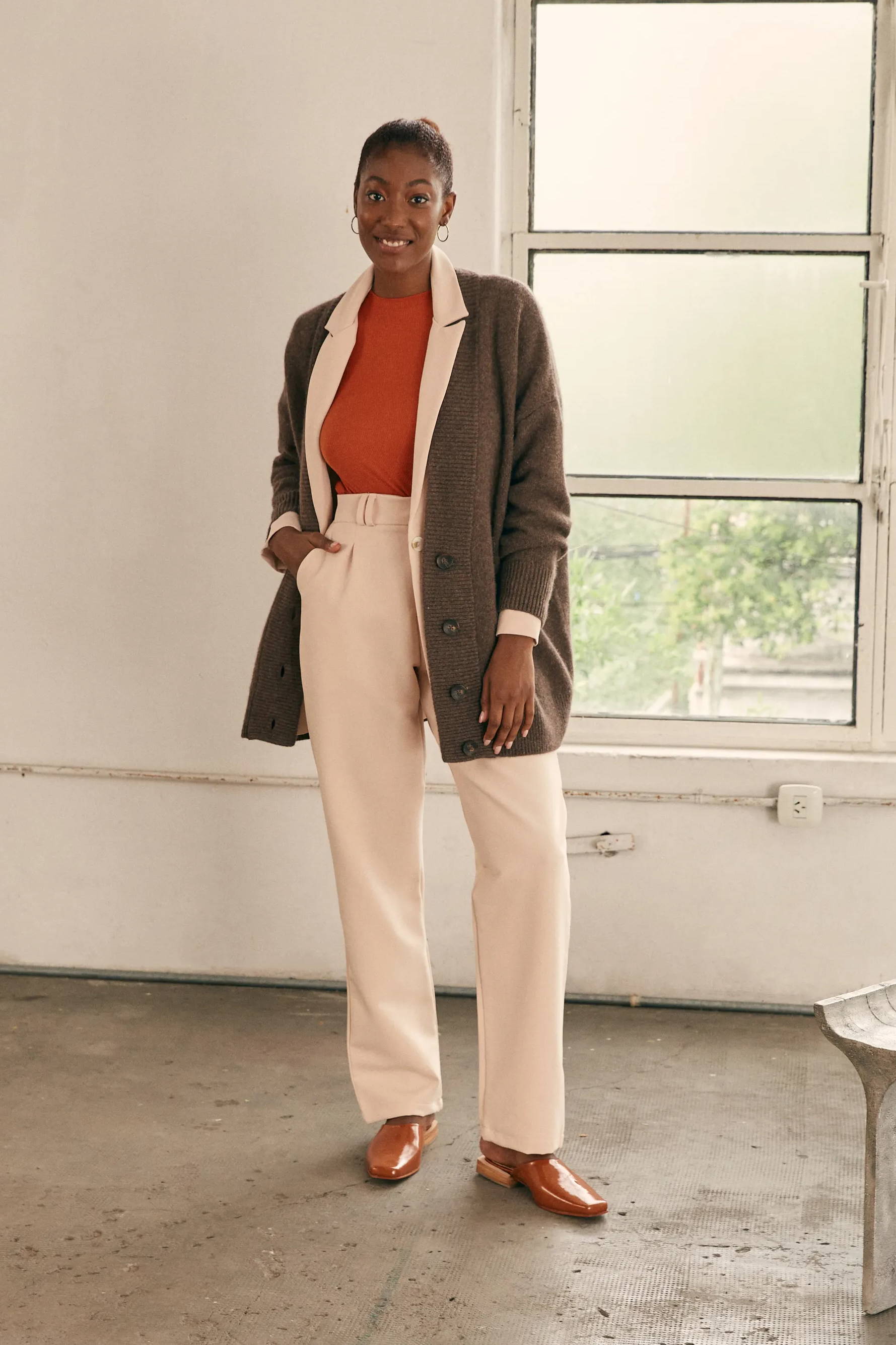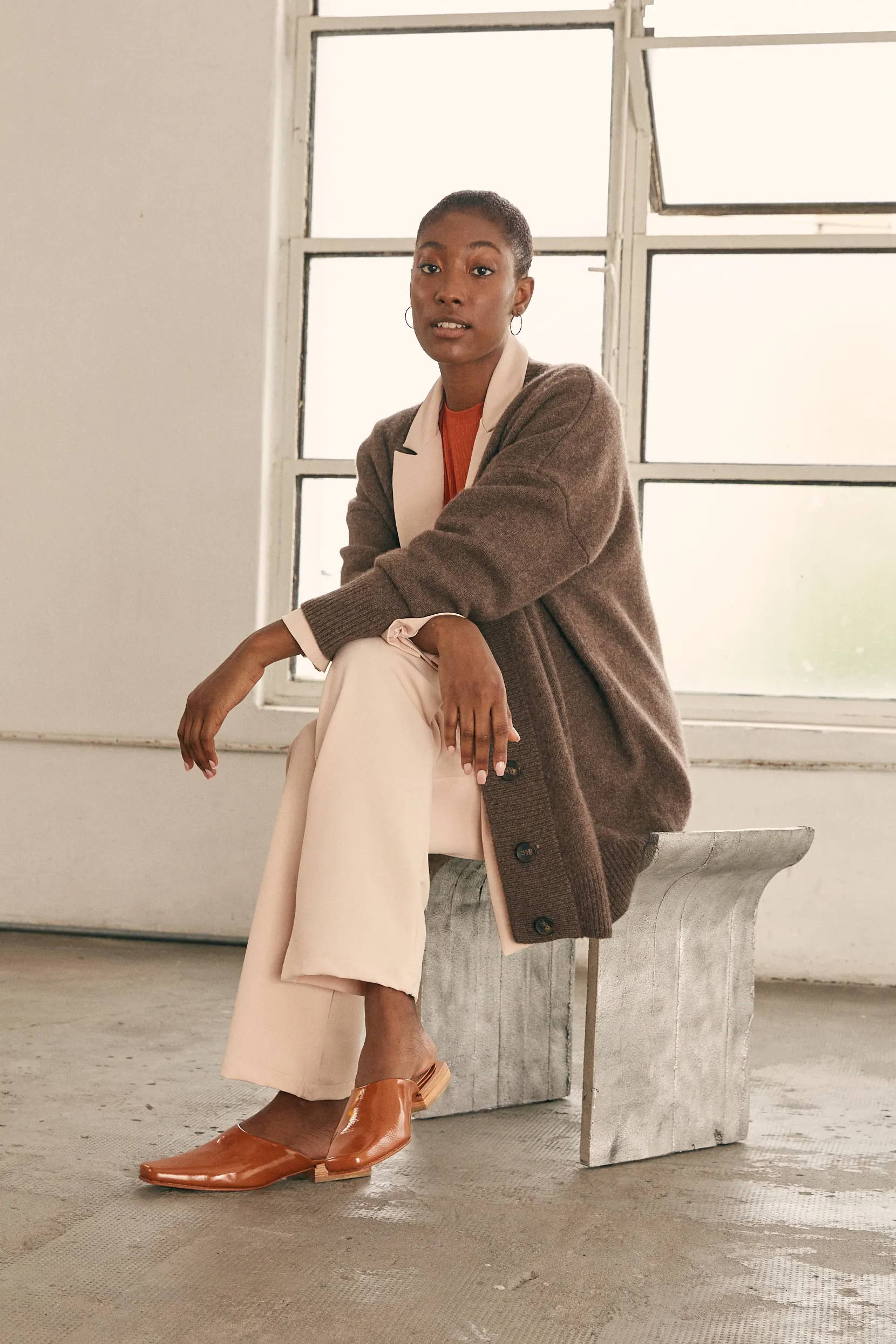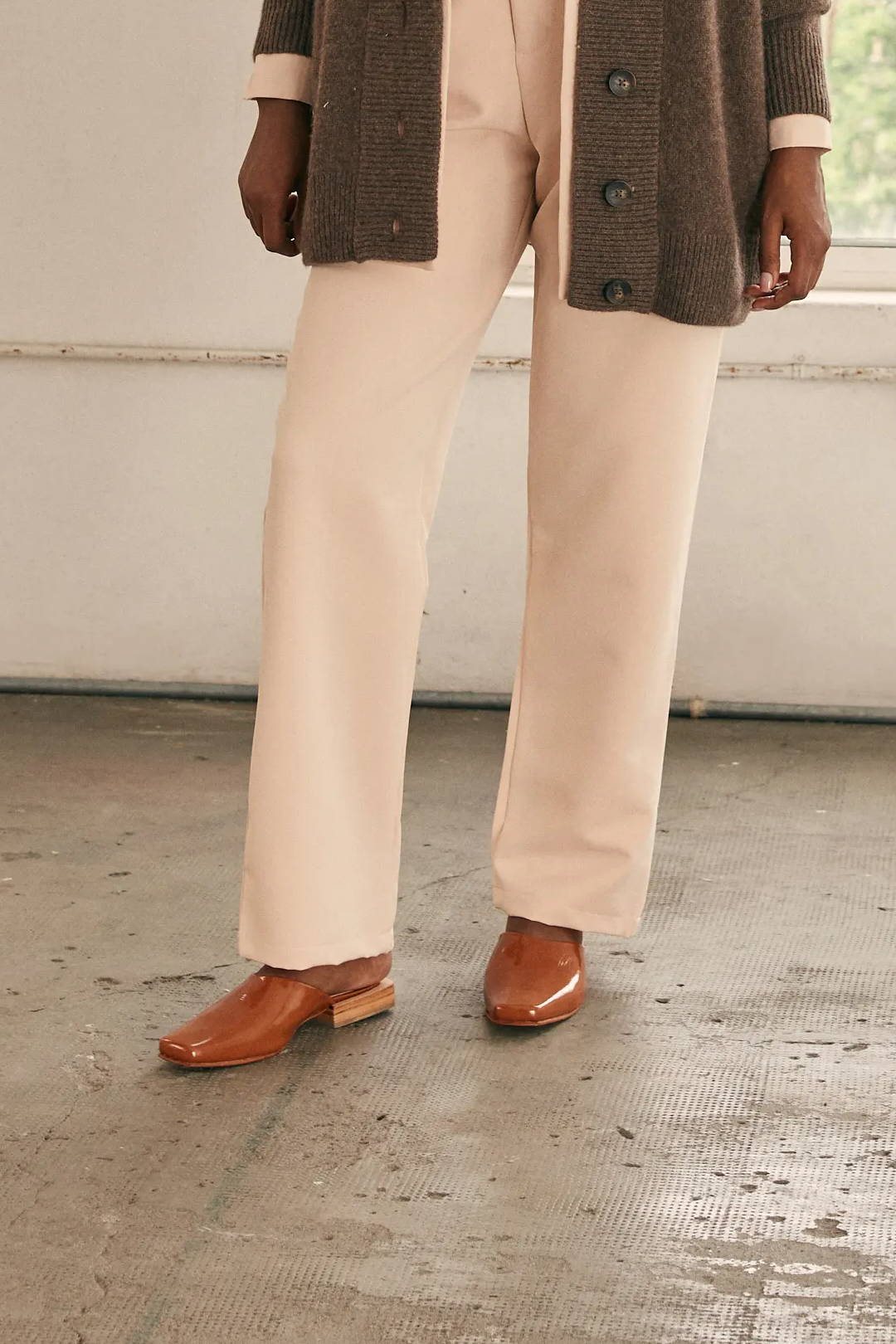 For days in April and May filled with unpredictable weather, dress the Alba with layers for a relaxed look ready for the office, weekend errands, or a coffee/lunch date.
Start with off-white straight-leg trousers and a matching relaxed-fit blazer as a base. Then, pair your favorite tee or tank underneath in the color of your choosing. Next, ground the Alba mule in Caramel Patent or Patent Black with neutral colors, or delve into the world of color with a matching toned base layer.
For our favorite styling trick of the season, layer a knit cardigan over the blazer and pop the lapels over. The result is fresh and approachable, suitable for spring days that start cold in the morning, warm up in the afternoon, and cool back down in the evening. If it's a particularly chilly day, add a pair of socks or stockings.
Summer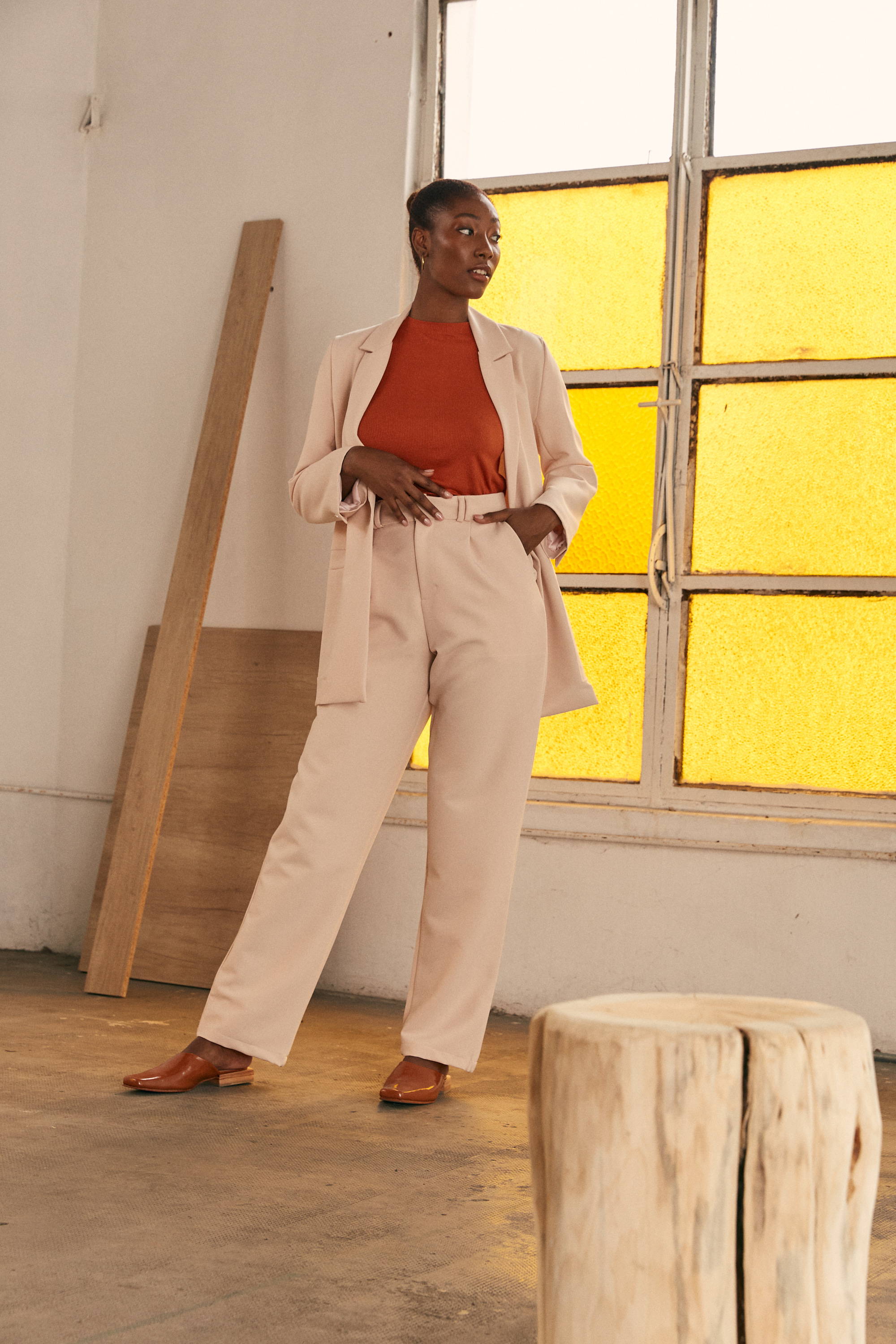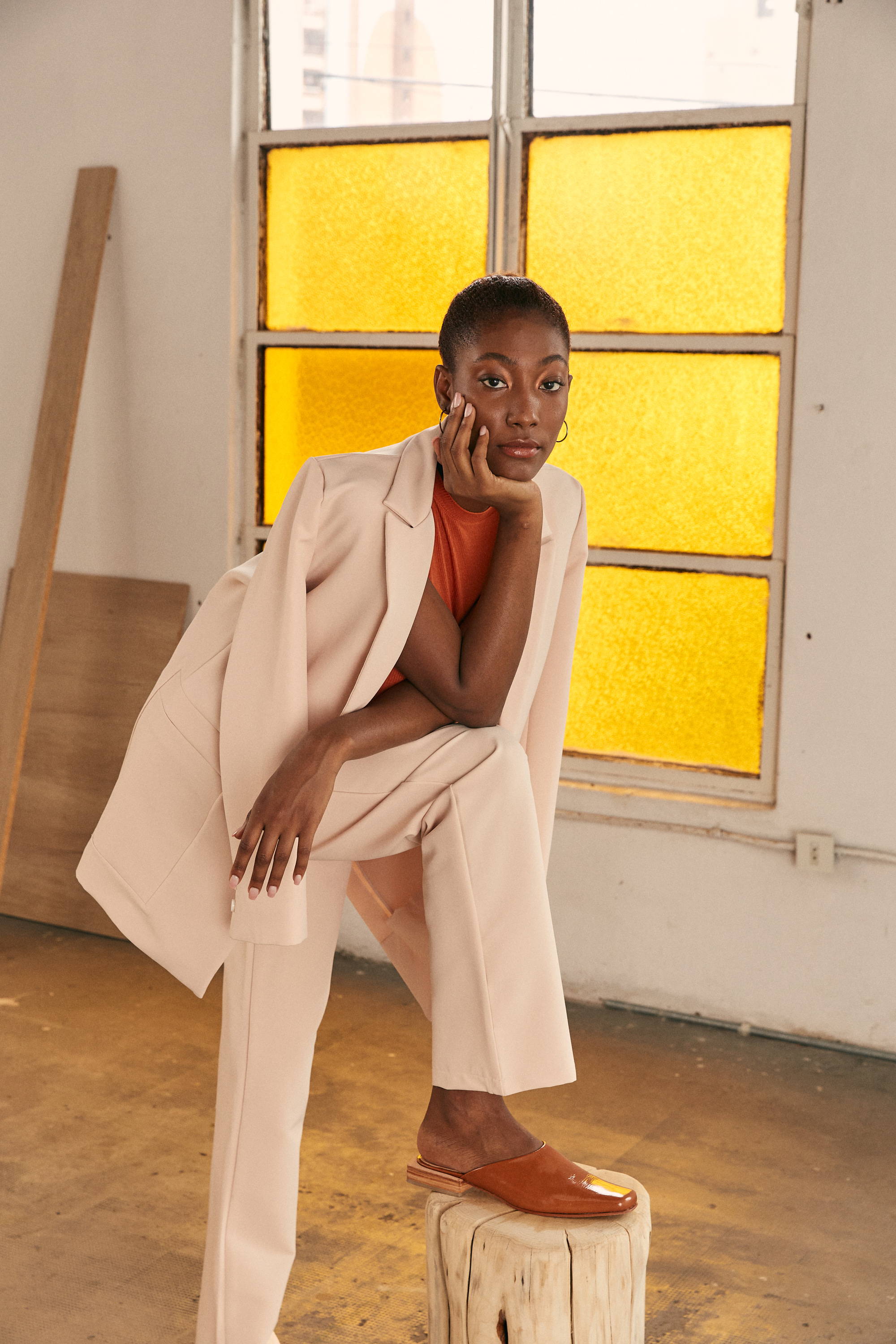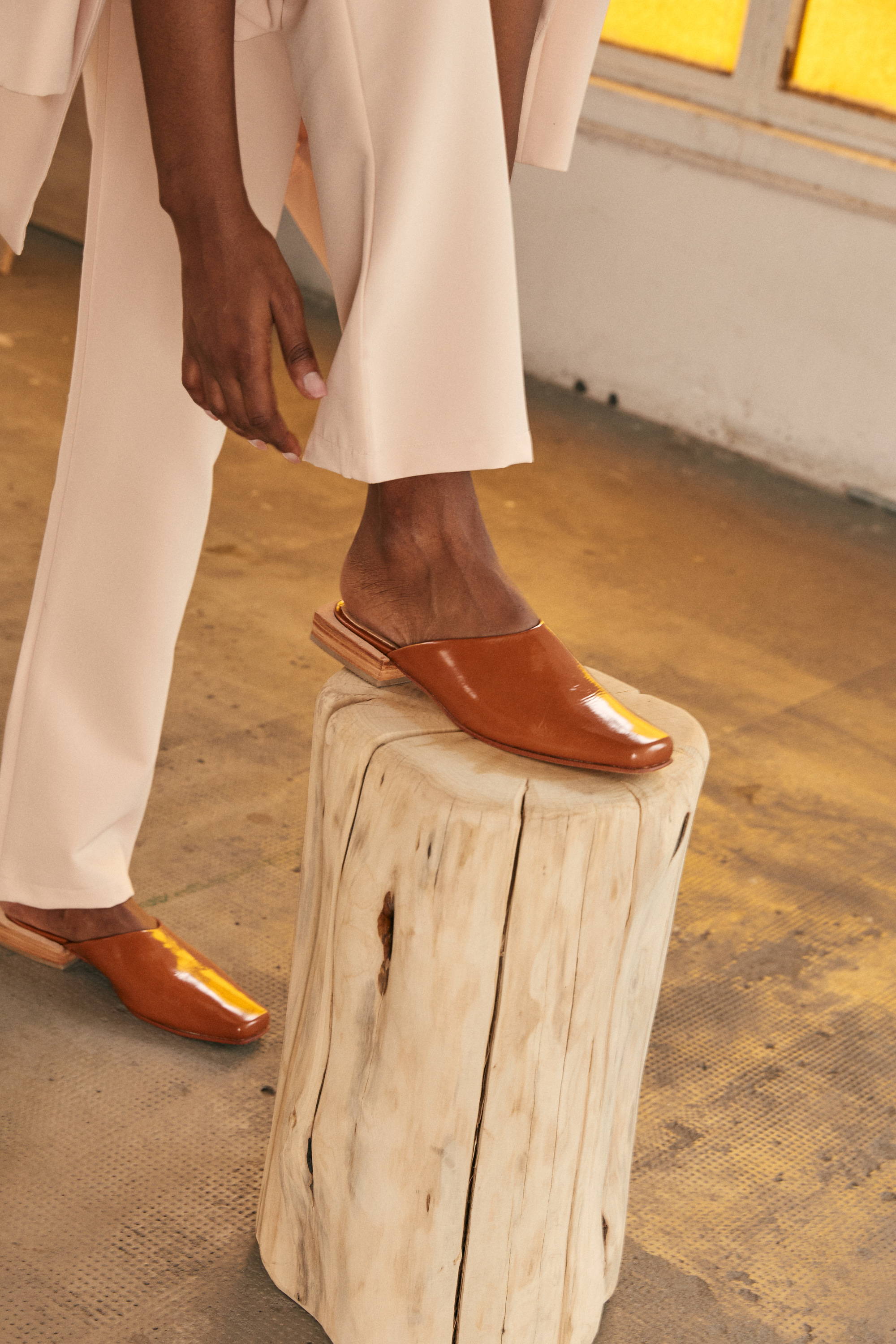 As the temperature heats up, shed layers as you go. Remove the cardigan for a stylized effect, just right for an important meeting or drinks with friends. Remove the blazer or lay it across the shoulders to reveal the tee or tank for a chic mid-summer twist.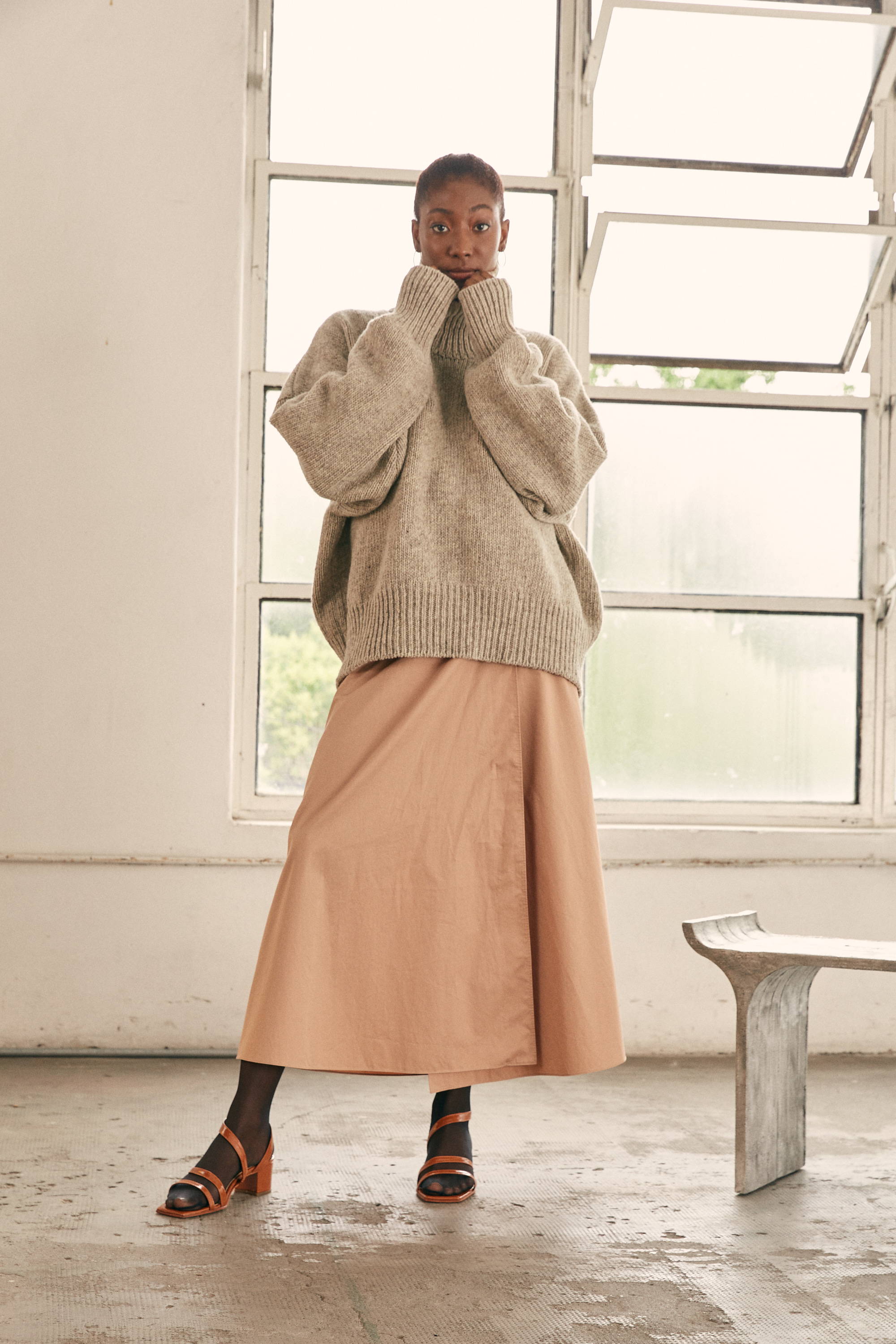 The Delfina is a provocatively bare sandal that adds streamlined elegance to any off-duty look. The Delfina is infinitely comfortable and ready for anything with a square footbed, delicate straps, and a low block heel. The elasticized ankle strap makes for an easy-to-slip-on silhouette and a sleek presentation.
Wear the Delfina in Caramel Patent for a bold outfit filled with passion or the Delfina in Black Patent for a minimalist, effortlessly pragmatic look.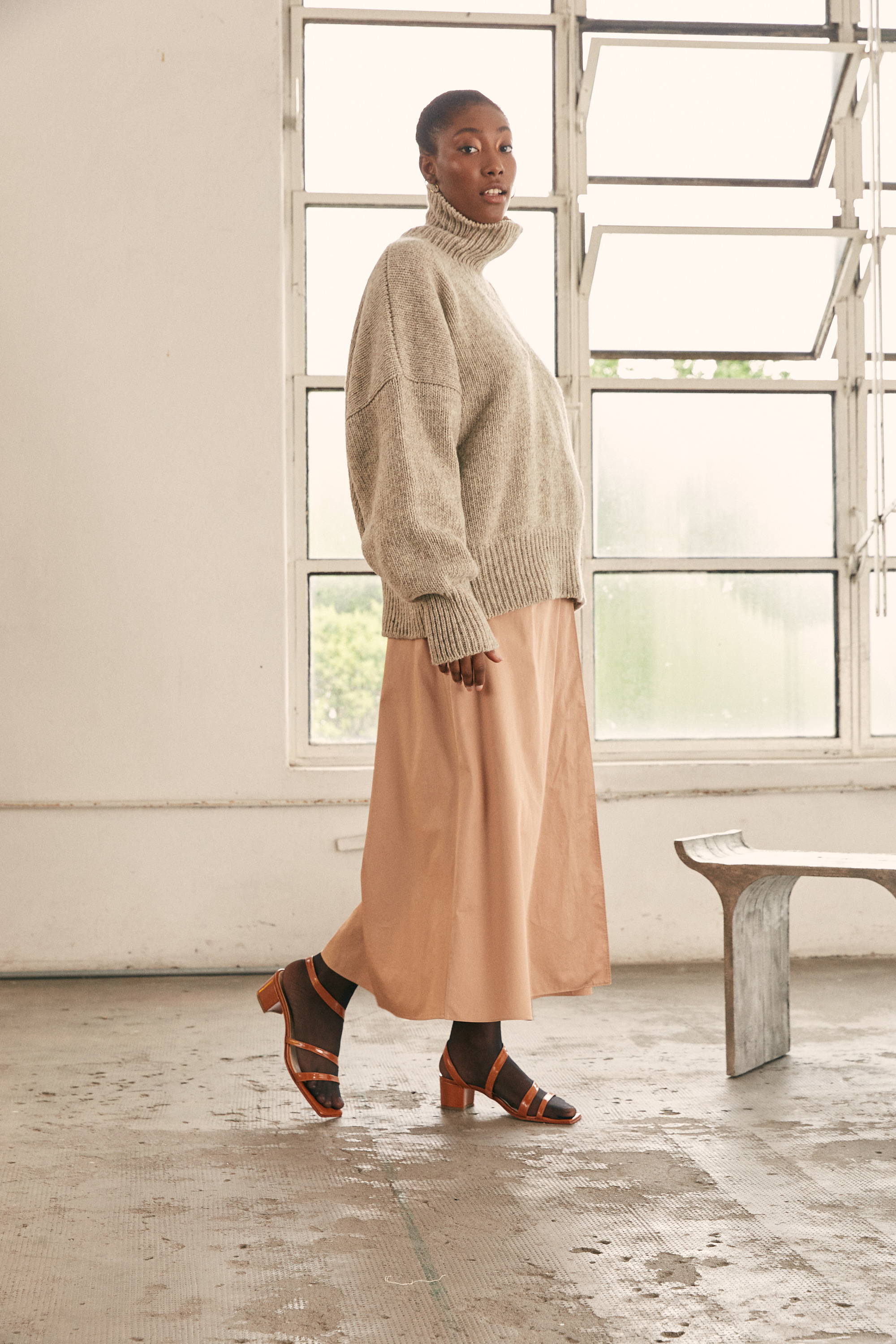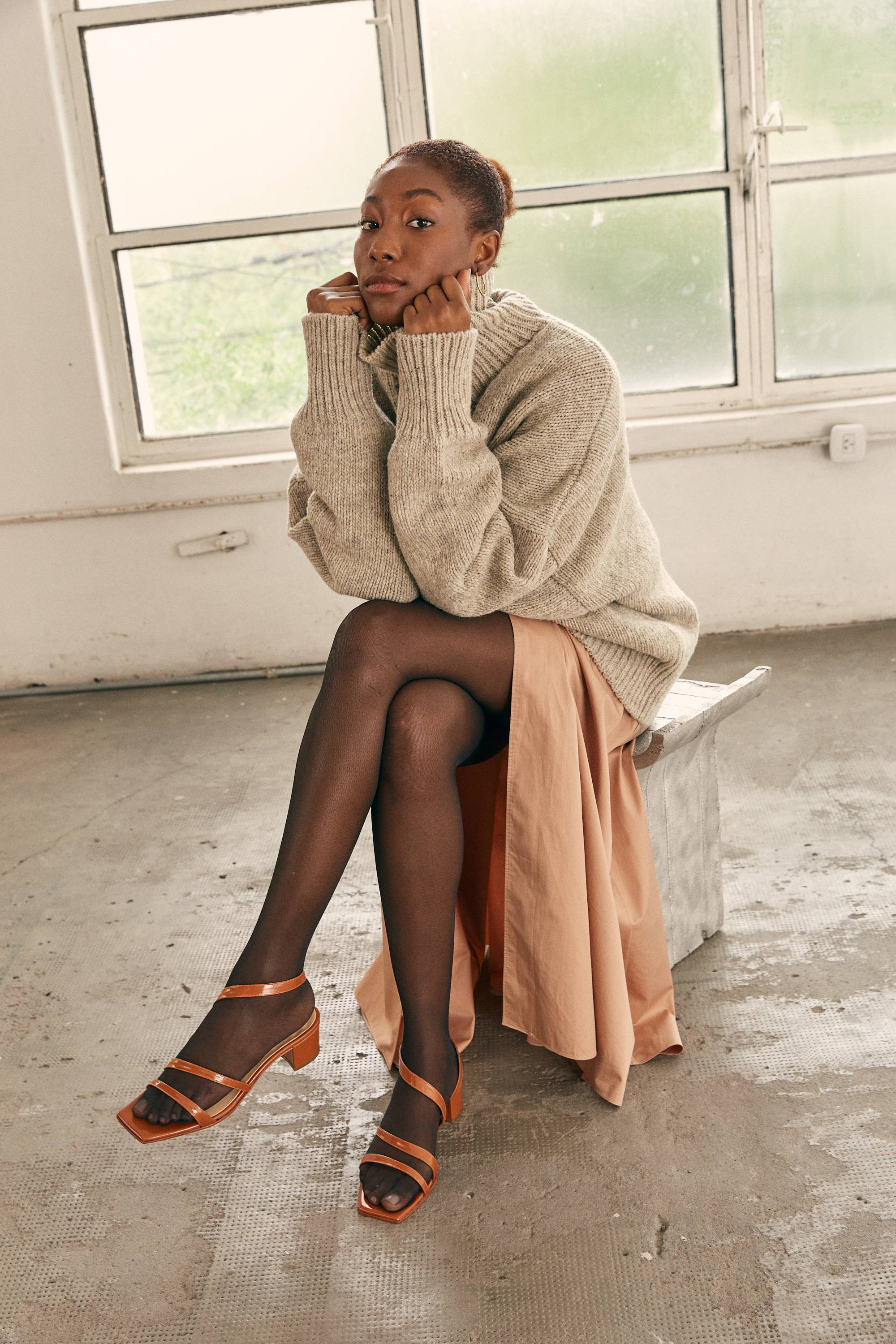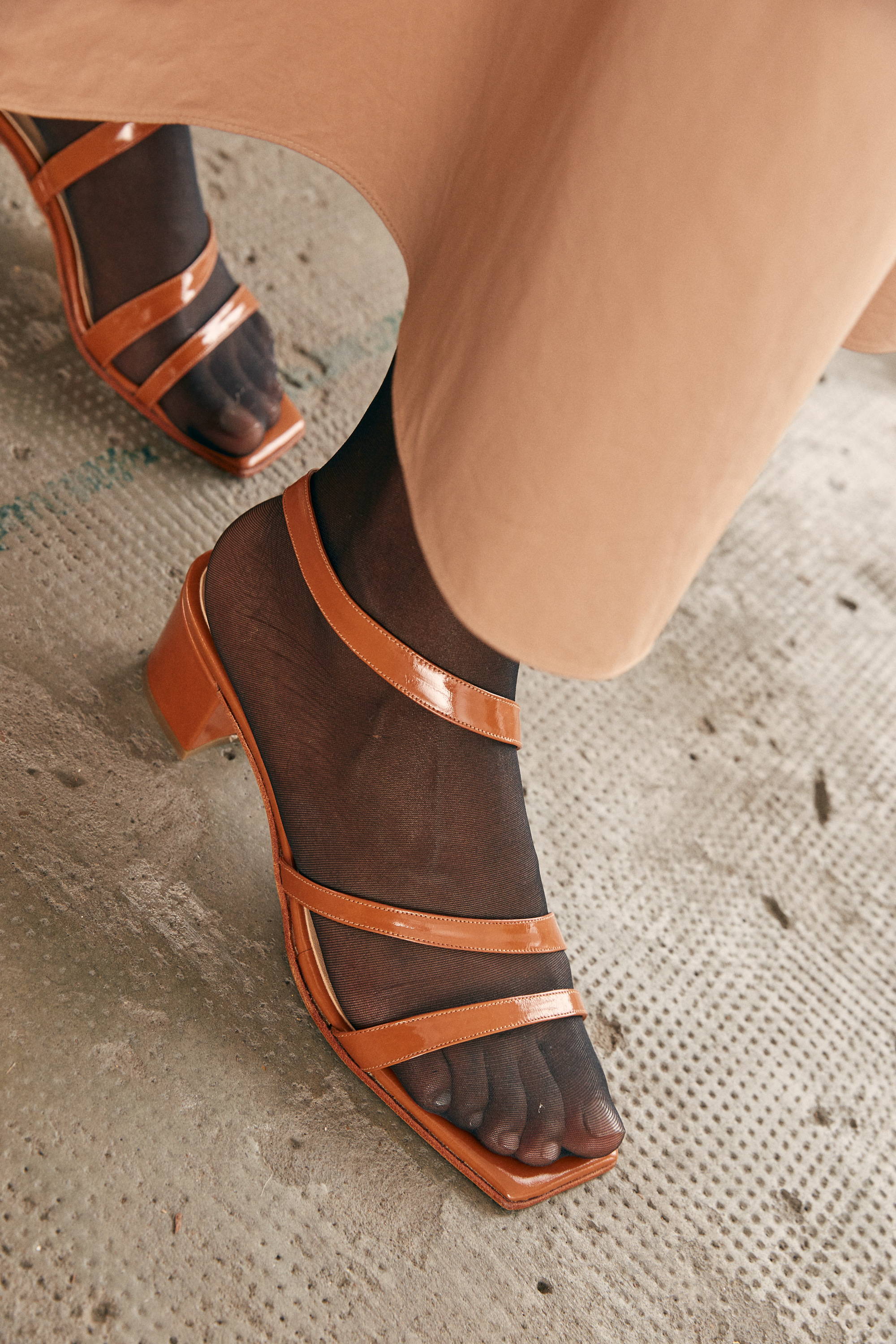 Get creative with styling when the weather takes a u-turn back towards winter and you can't bear to go back to your cold-weather staples. Pair the Delfina in Caramel Patent or Black Patent with sheer black tights, a silky midi skirt, your go-to tee or tank, and a chunky sweater. Opt for a lighter color palette to keep the ensemble feeling light and airy, especially with the knitwear.
This elevated pairing offers comfort and warmth with no shortage of personality and a flirtily feeling of spring. Head to the office, dinner, drinks, a show, and everything in between with the Deflina along for every step.
Summer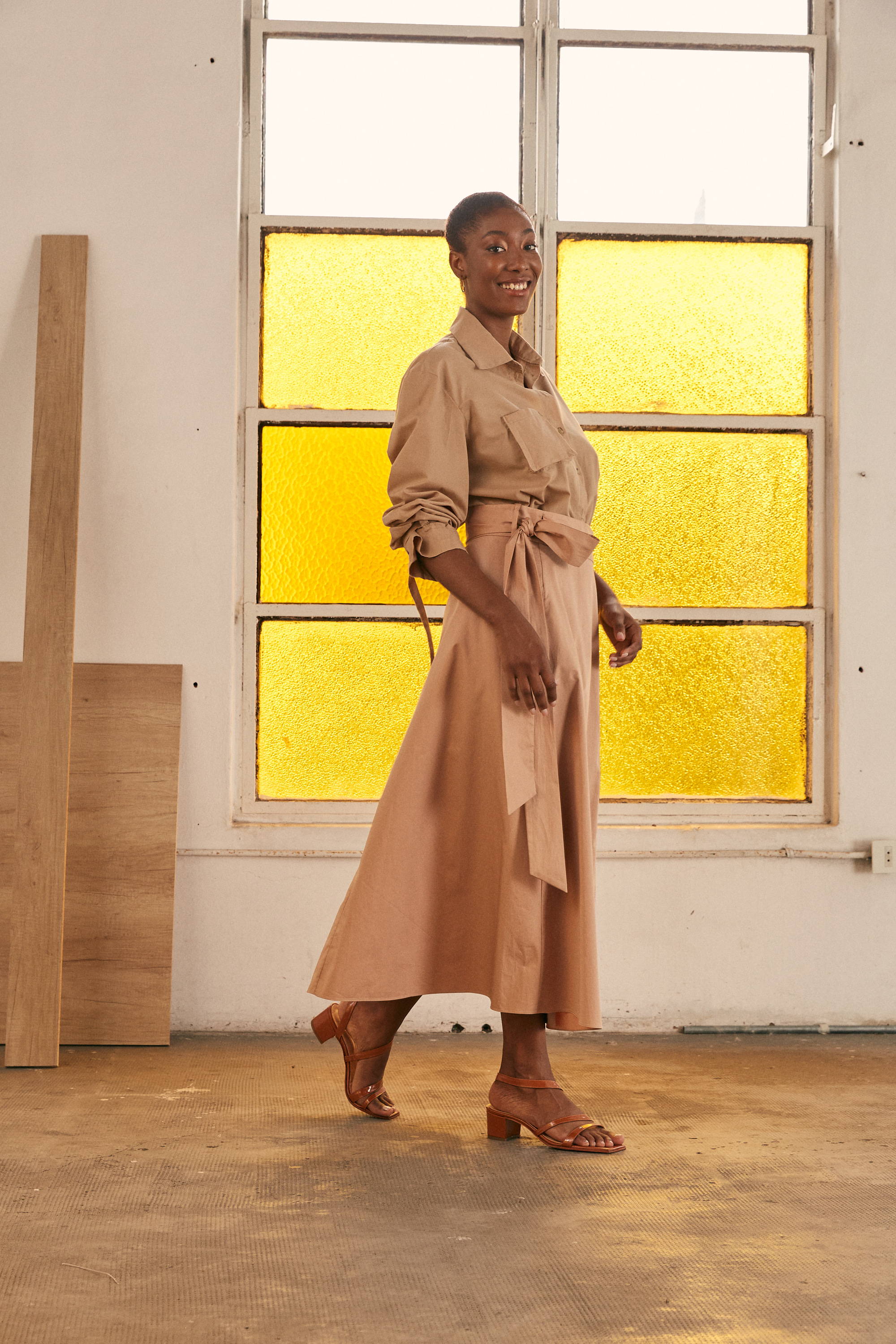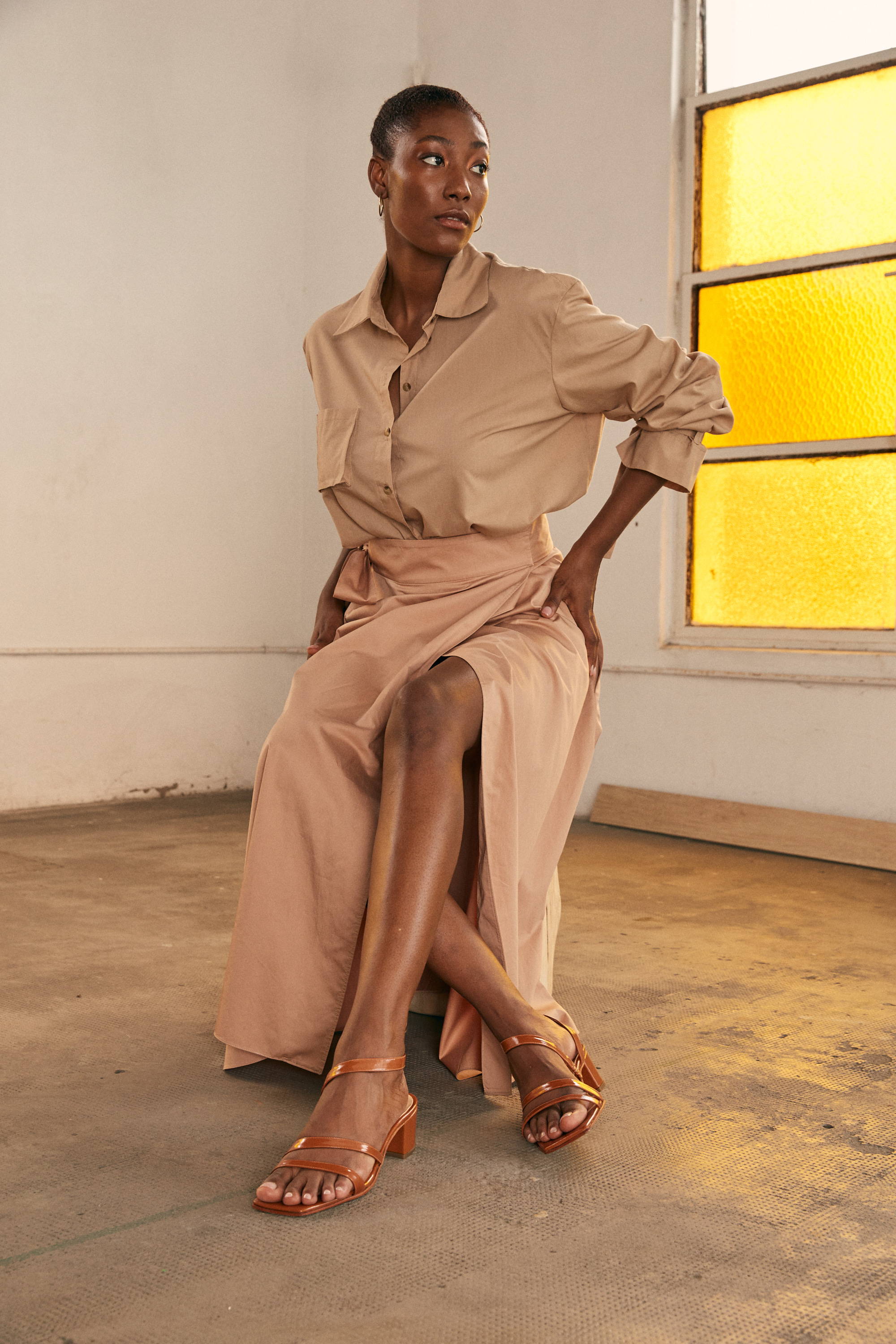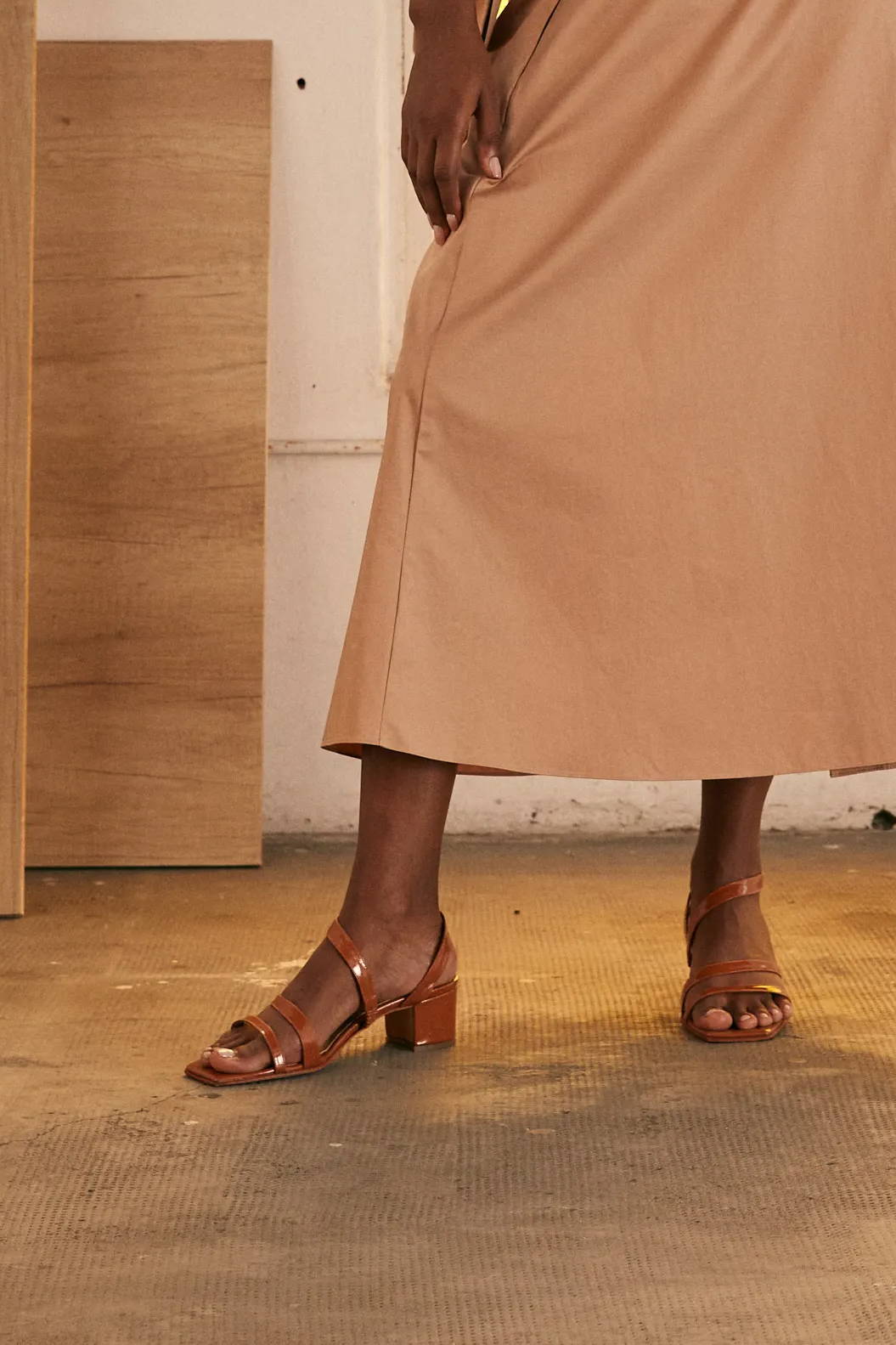 Transition to days filled with beams of sun and rays of warmth by removing the tights and swapping the sweater for a lightweight button-up. This feminine summer look is ready for the office or casual errands. Wear an itty bitty strap tank top underneath for date night or an afternoon in the sun.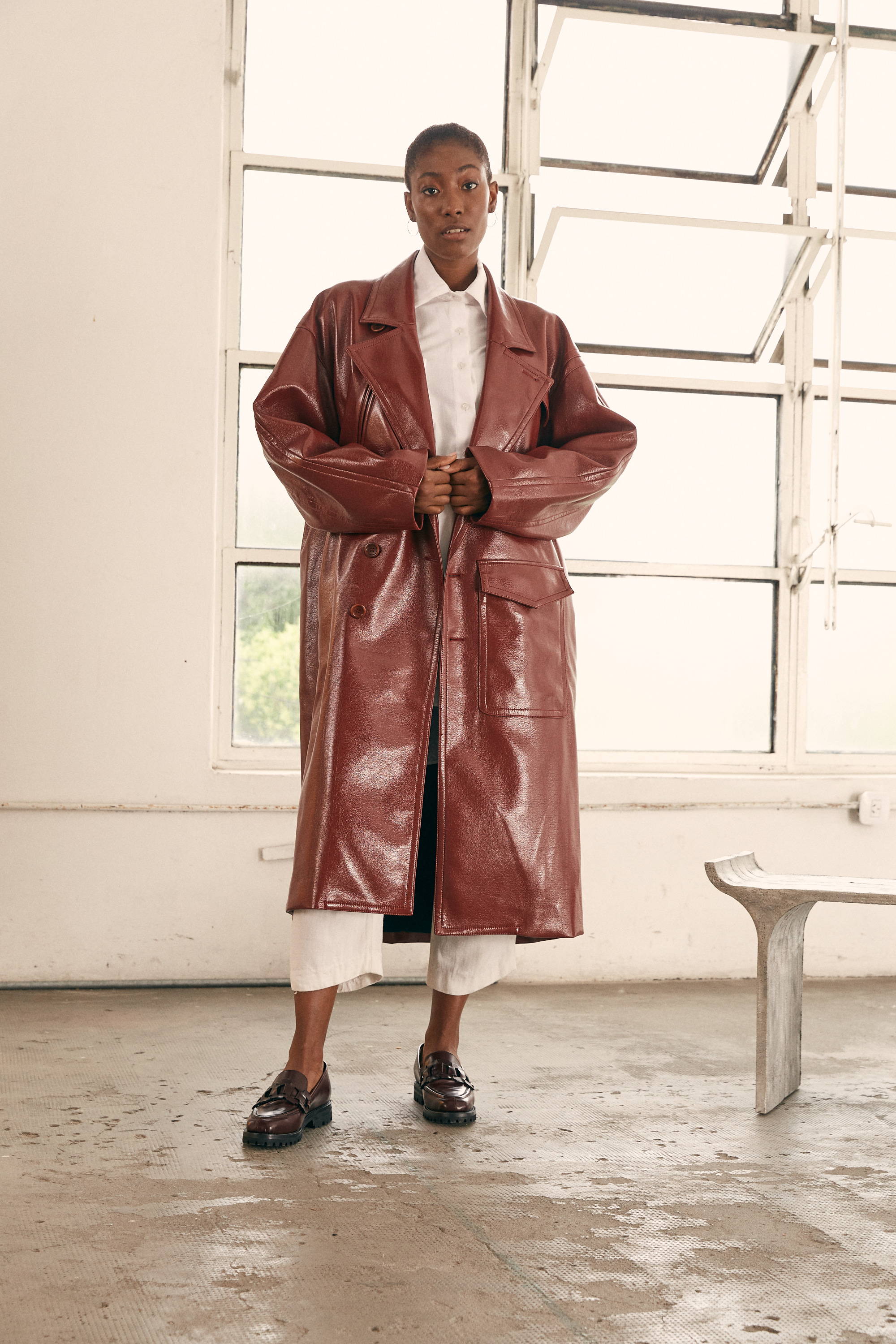 The Trini Loafer is an ironic take on the classic menswear staple. The Trini loafer delivers effortless, informal cool with a square toe, decorative leather chain detail, and a welted lug bottom. The chunky sole makes the Trini the ultimate match for various terrains and long walks.
Wear the Trini in Caramel Patent for a burst of color or the Trini in Tannat for an unexpected alternative to black.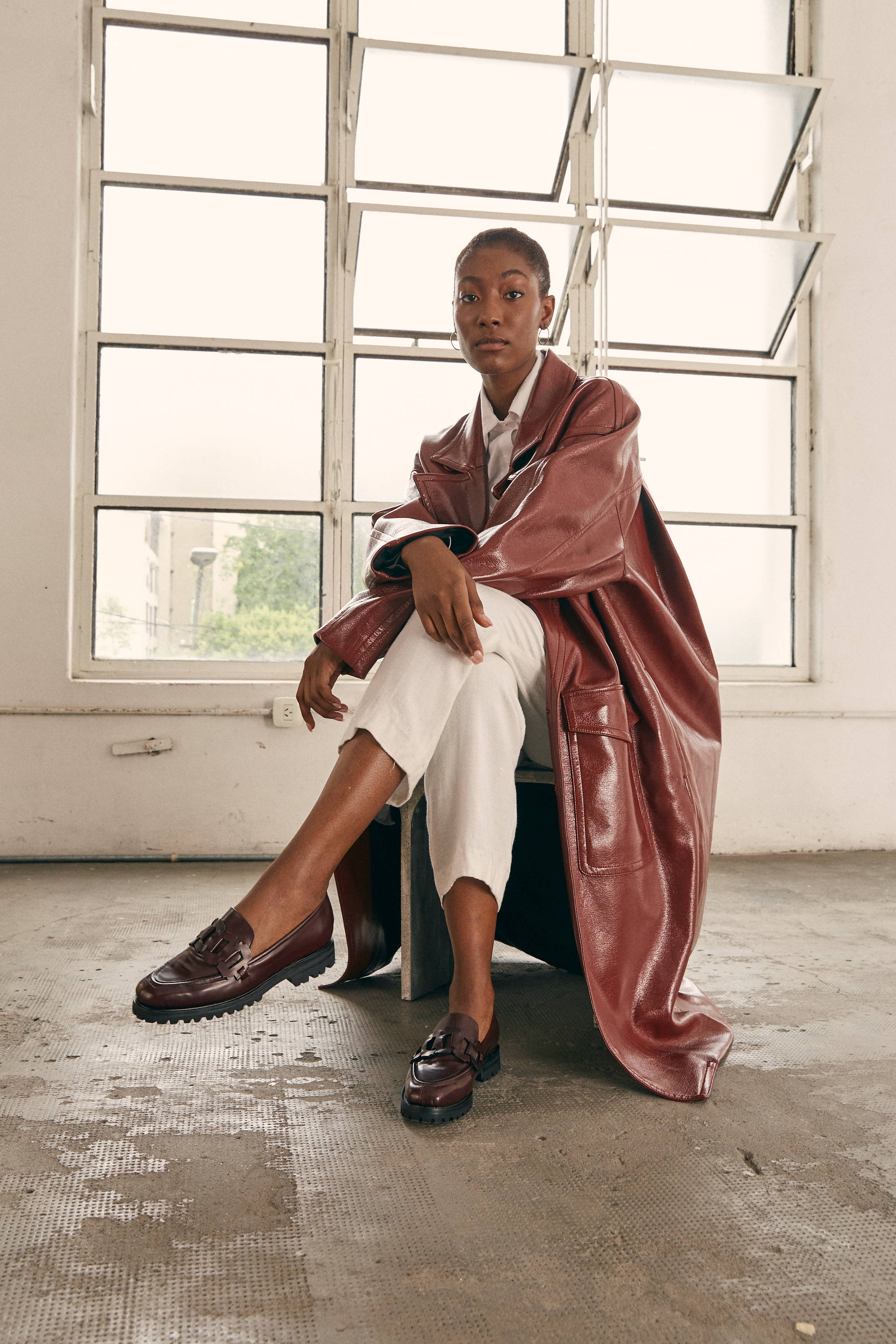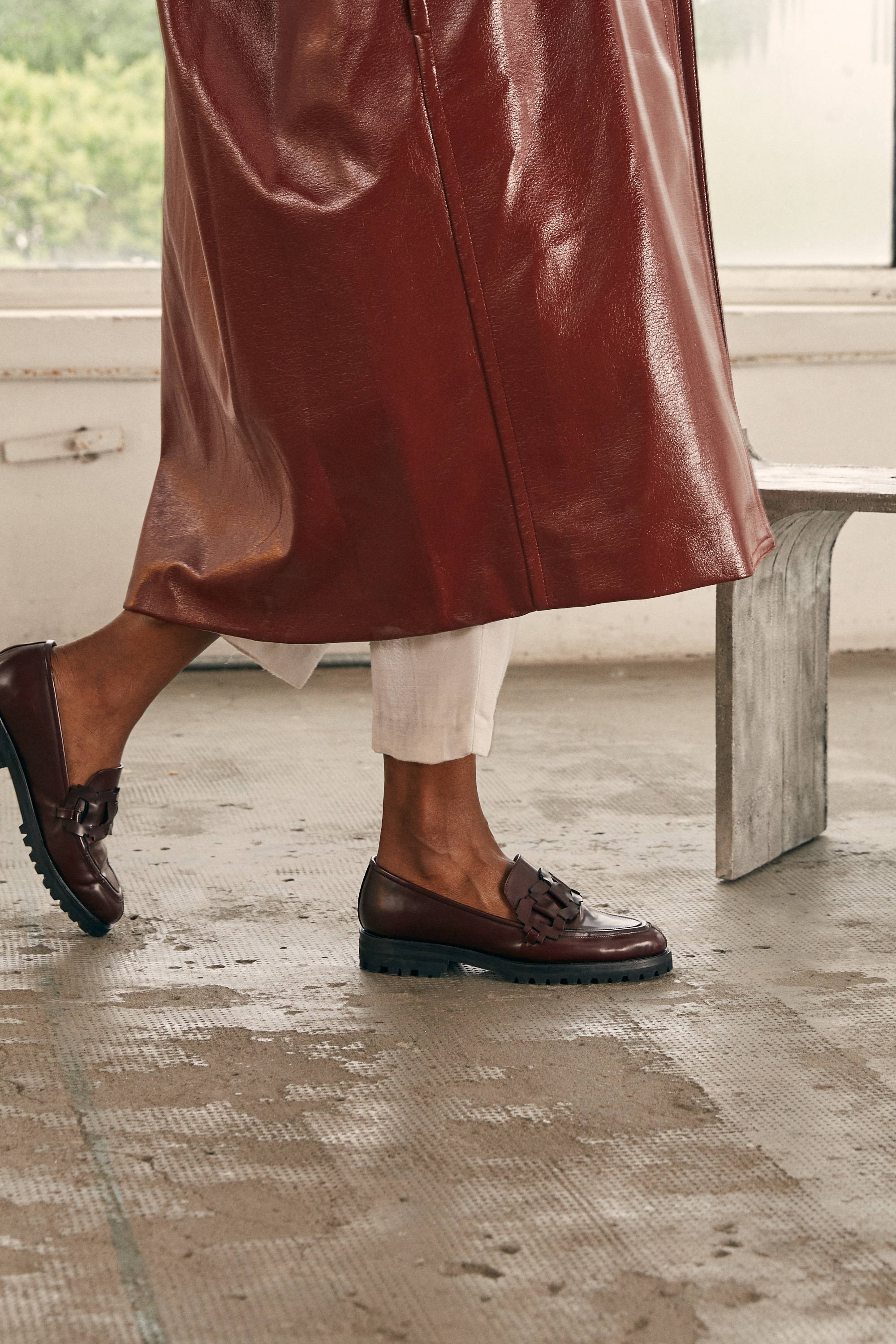 For cloudy mornings with scattered rain showers throughout the day and sun peaks in the afternoon, pair the Trini in Caramel Patent or Tannat with a crisp all-white base. Play with shape and form with cropped straight-leg jeans and an oversized white button-up. To tackle the rain, grab a calf-length trench coat in a color of your choice, creating a fresh everyday outfit perfect for city dwellers.
Layer as needed with a chunky sweater, socks, or wool trousers for colder days.
Summer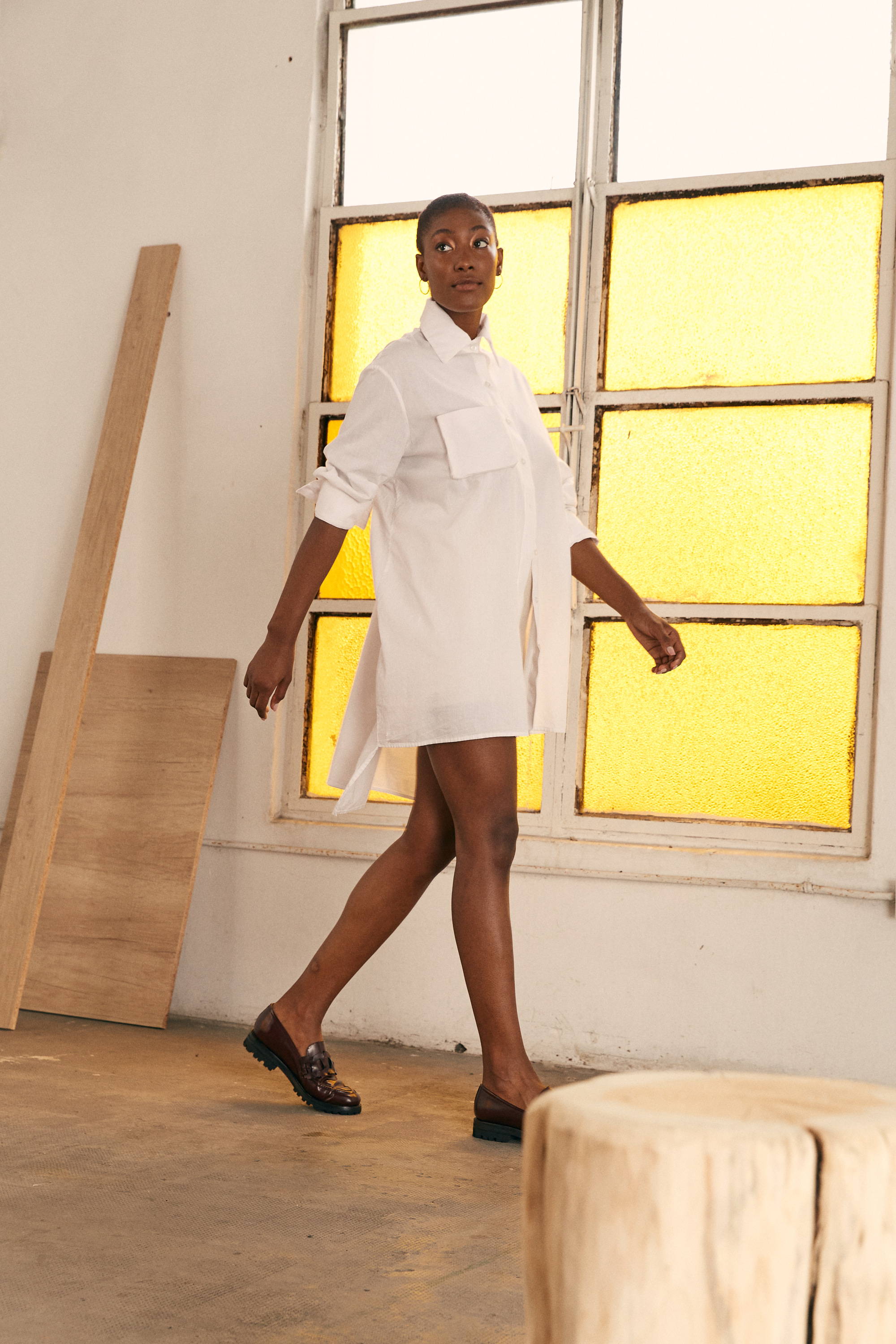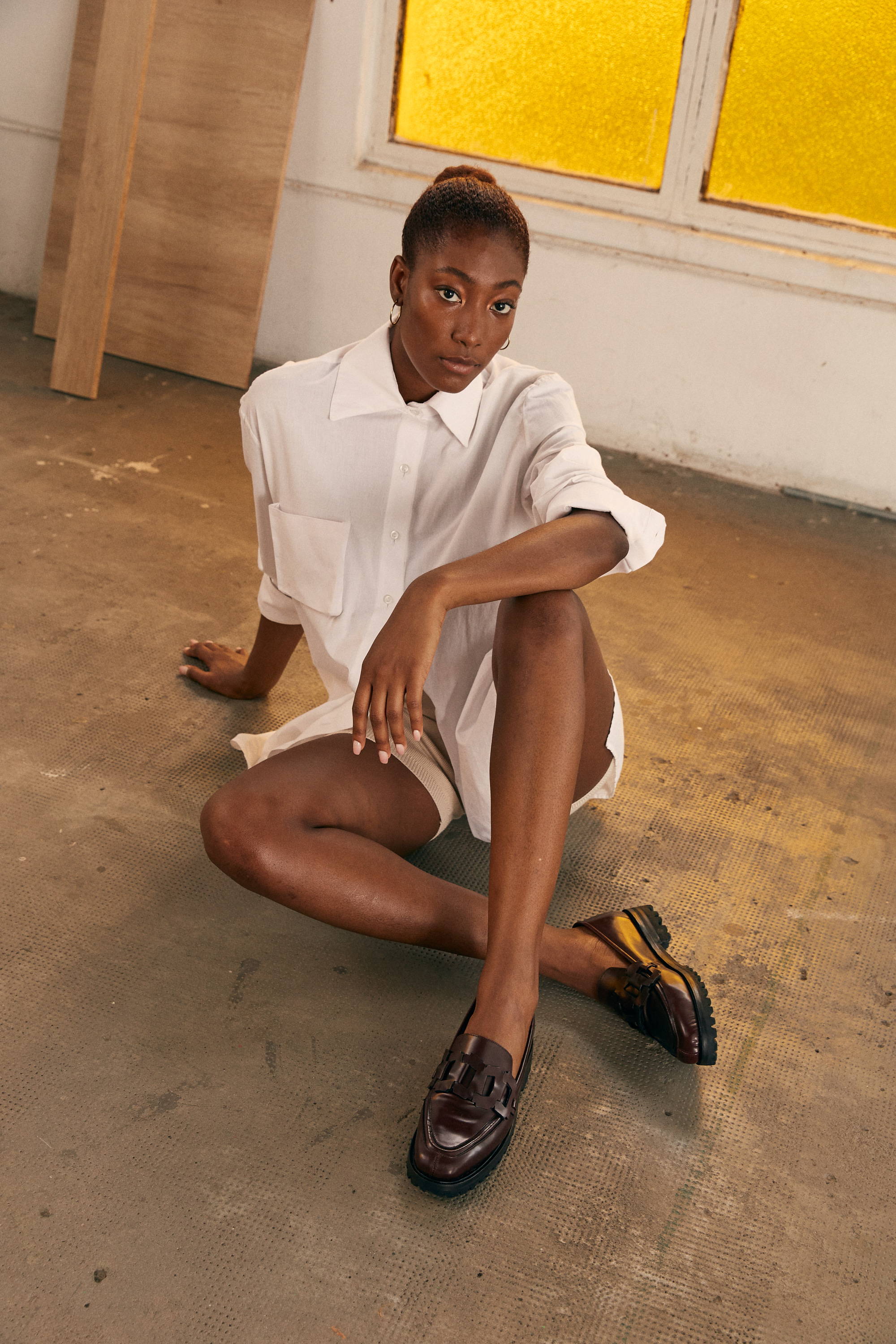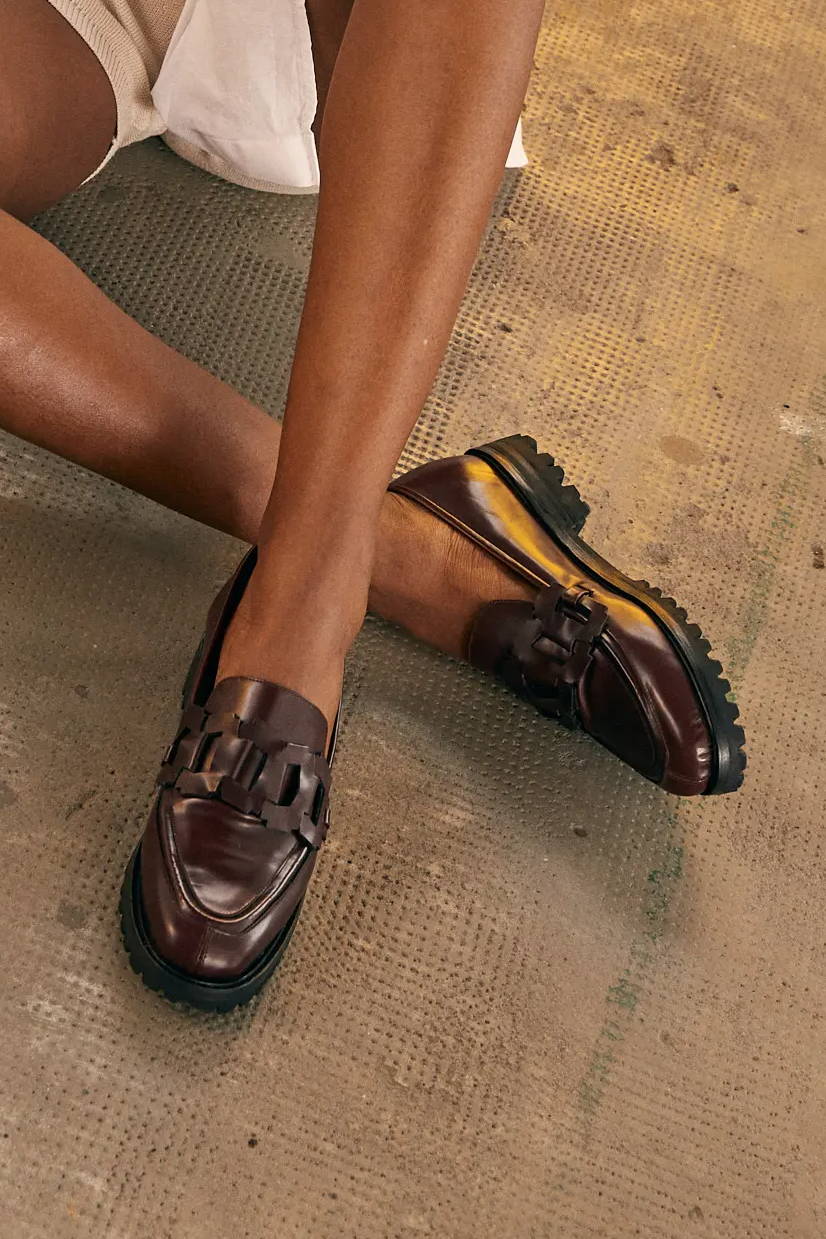 When peak temperatures hit, remove the trench coat and swap the white bases pieces for lighter alternatives. Change out the button-up for linen fabric and the trousers for shorts. The result is airy and breezy, perfect for an afternoon exploring and dining al fresco.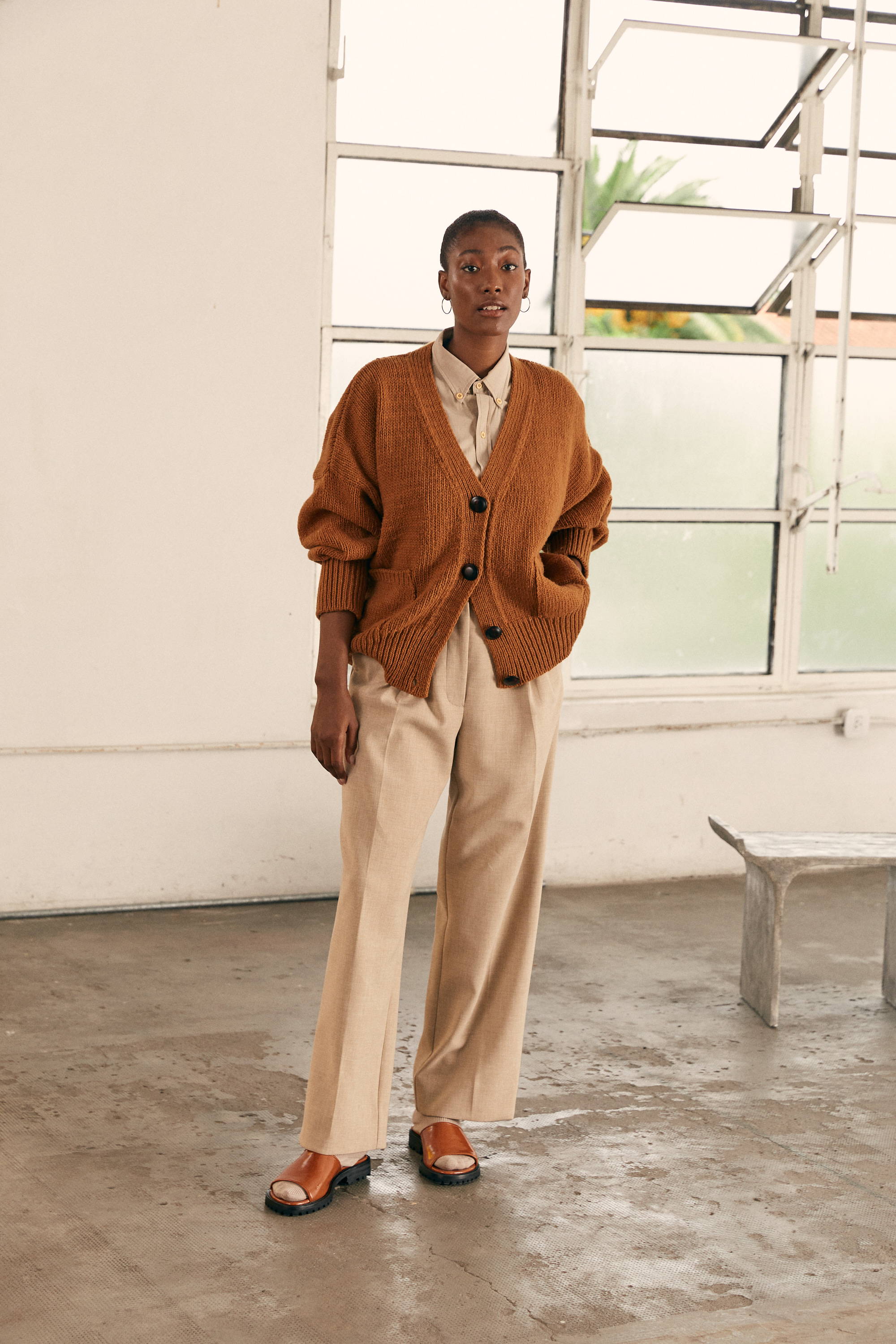 The Pileta Sport Slide is as practical as it is cool, with a simple silhouette and a chunky rubber lug sole for comfort and traction. From a spontaneous hike or trip to the beach to a city stroll, the Pileta does it all with an eye-catching design.
Sporty-chic, the Pileta slide in Caramel Patent is ready for whatever life throws at you with a touch of color. Those looking for a closet staple may opt for the Pileta slide in Marfil or Black Croco.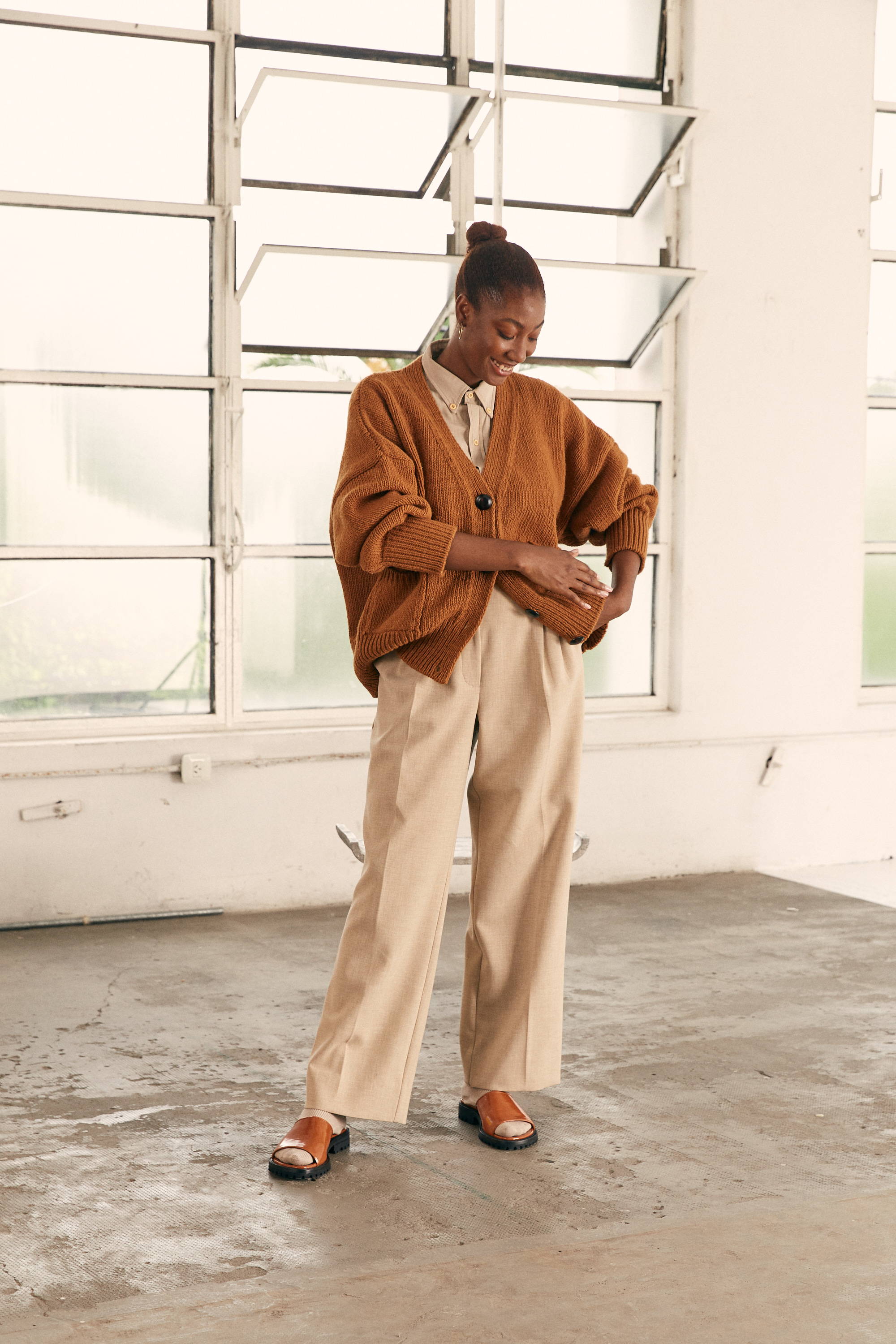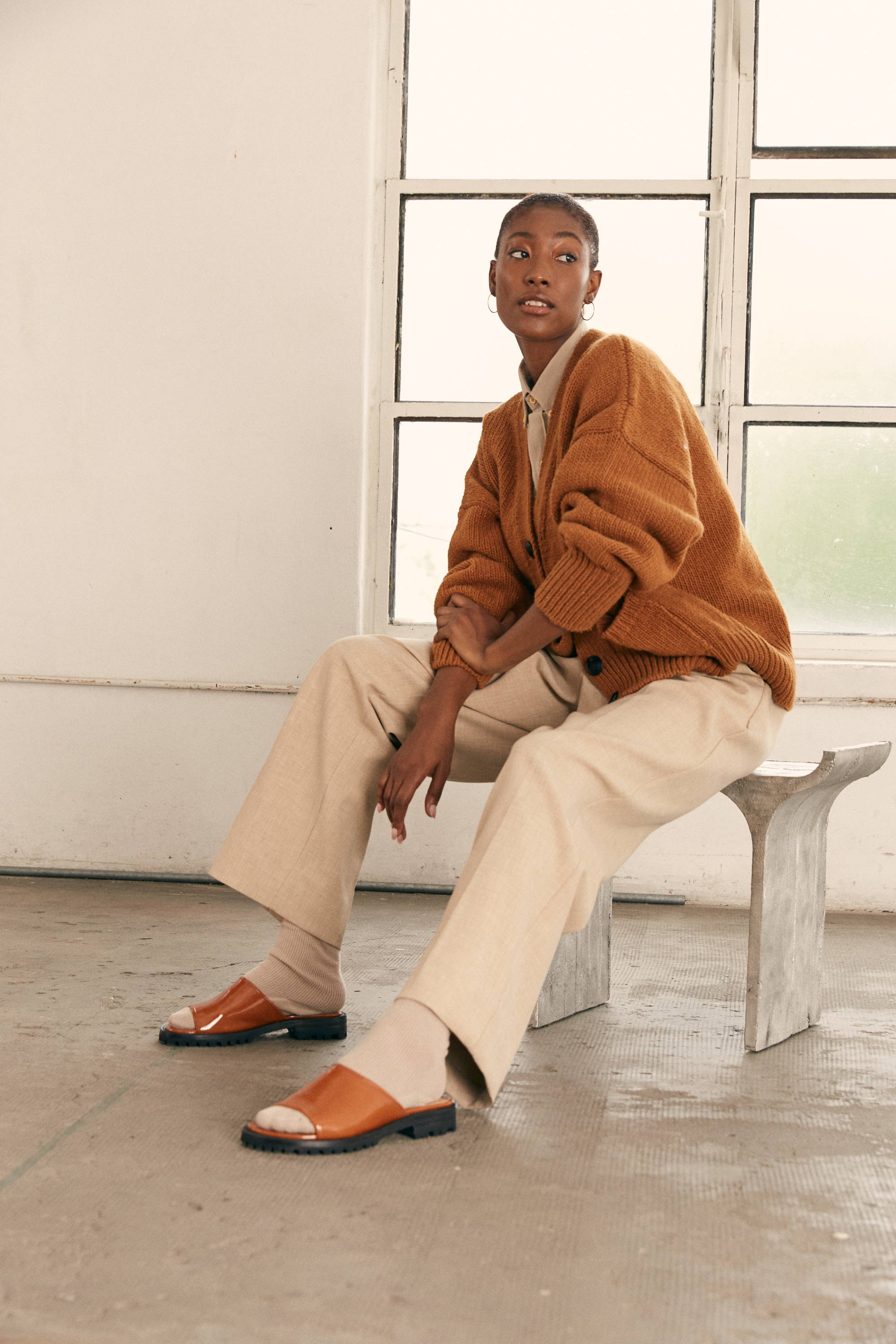 Style the Pileta in Caramel Patent with oversized trousers and socks as we dive into mid-spring. Then, challenge the styling potential with a button top and a chunky cardigan. Together, the outfit strikingly balances masculinity and femininity. The result has a bit of an edge while still feeling approachable, a realistic option for days on the go filled with work or play.
Summer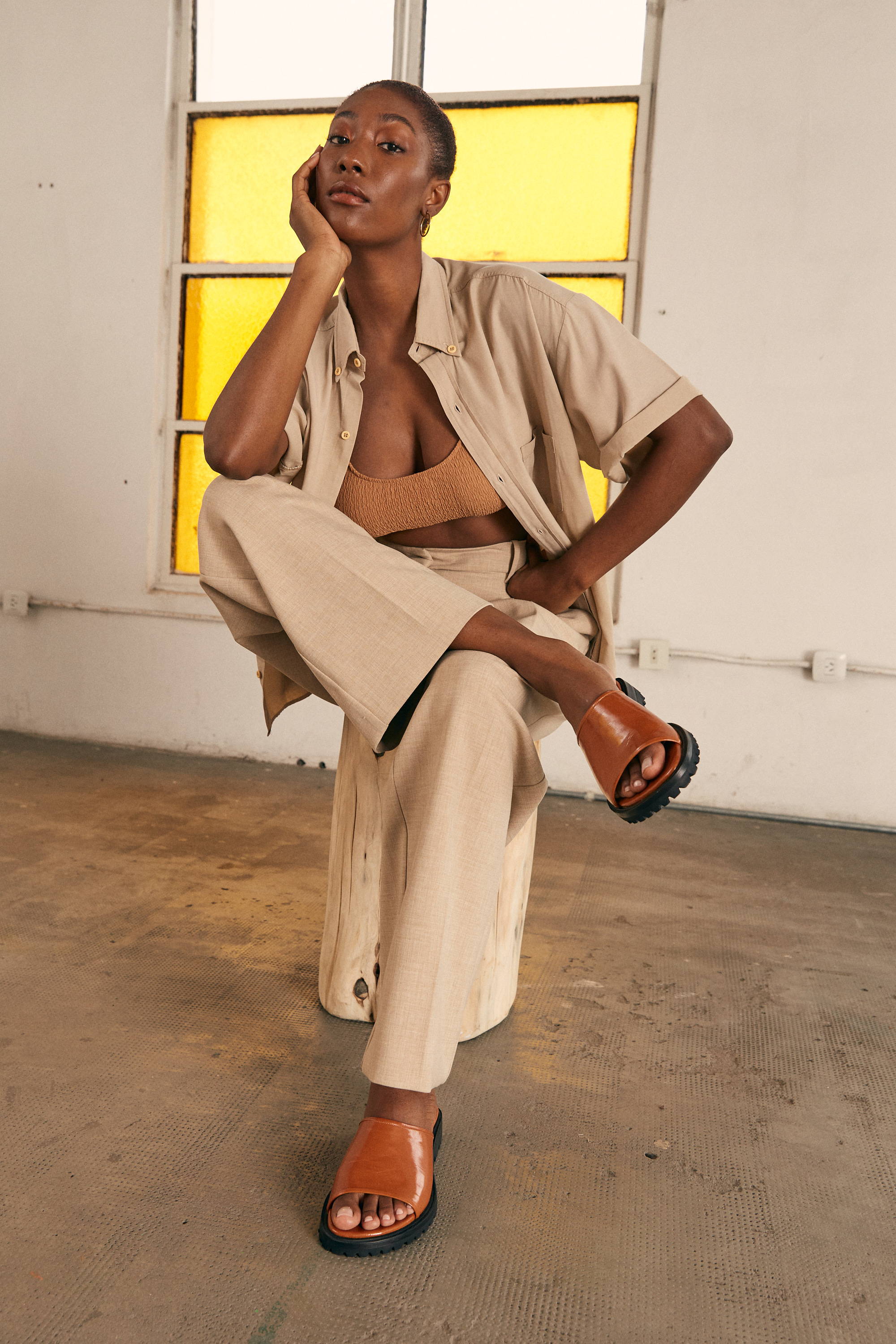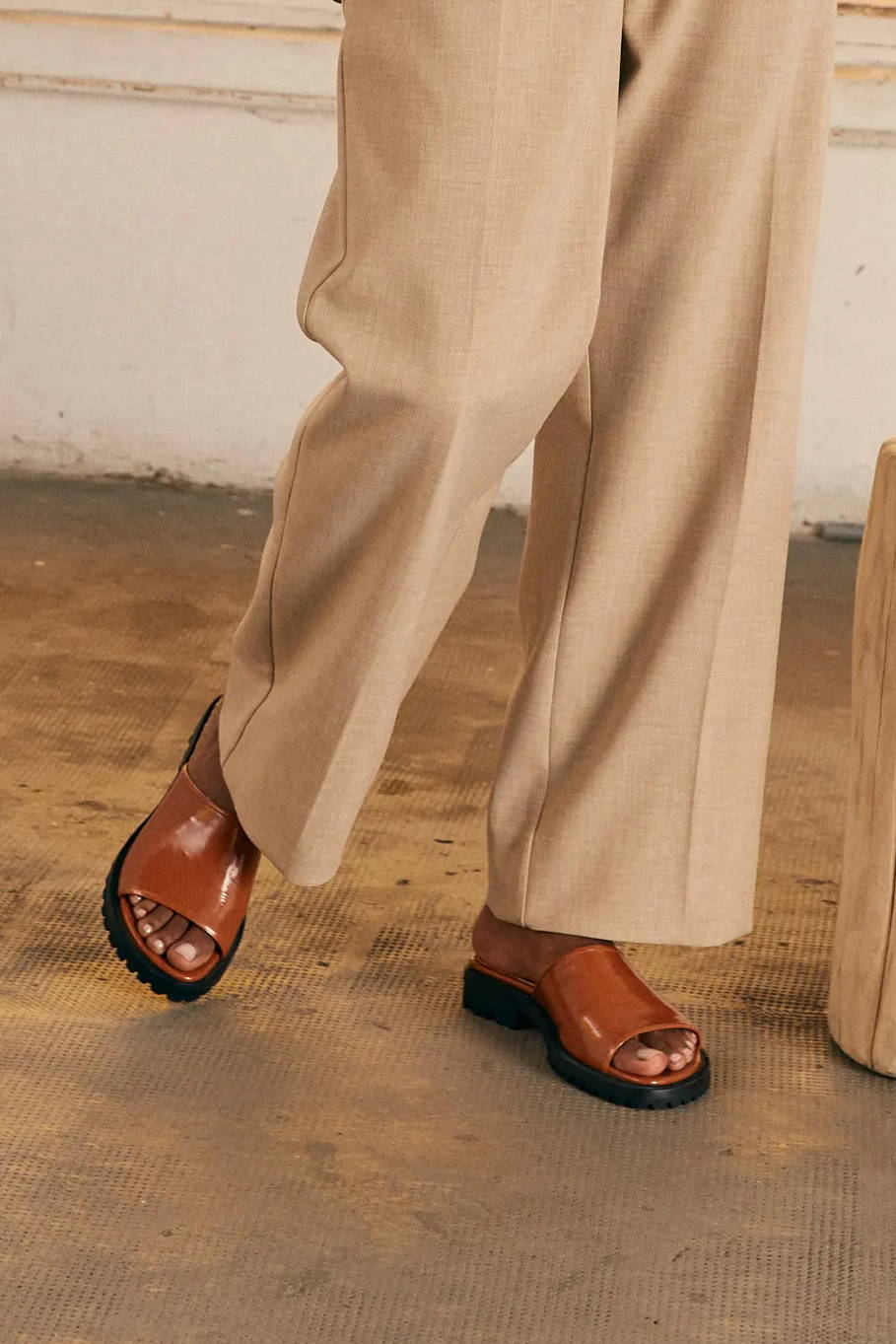 As soon as things heat up, pair a bralette under the button-up shirt and remove the socks and cardigan. Leave your button-up open after work hours or on the weekend to reveal an enviable summer attire playing with a juxtaposition of shape and form.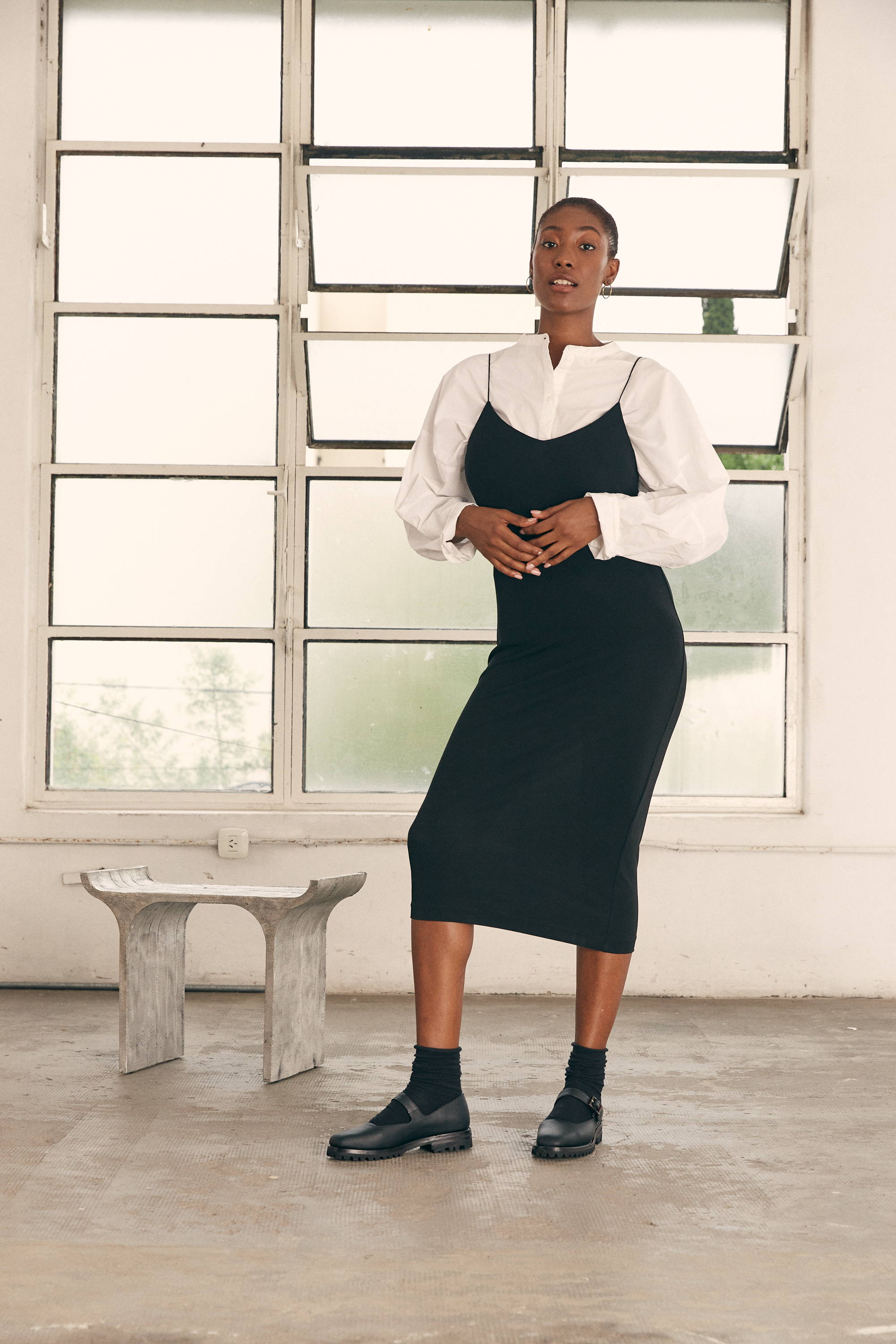 The Uchi Flat is bound to steal the heart of Eugenia lovers as our bestselling flat inspired them. With a square toe, buckle details, and a chunky leather and rubber lug sole, the Uchi merges function with an edge. A seasonless style, the Uchi is a no-brainer. Opt for the Uchi in Matte Black for a forever investment piece, or expand the potential of your wardrobe with the Uchi in Caramel Patent or Tannat.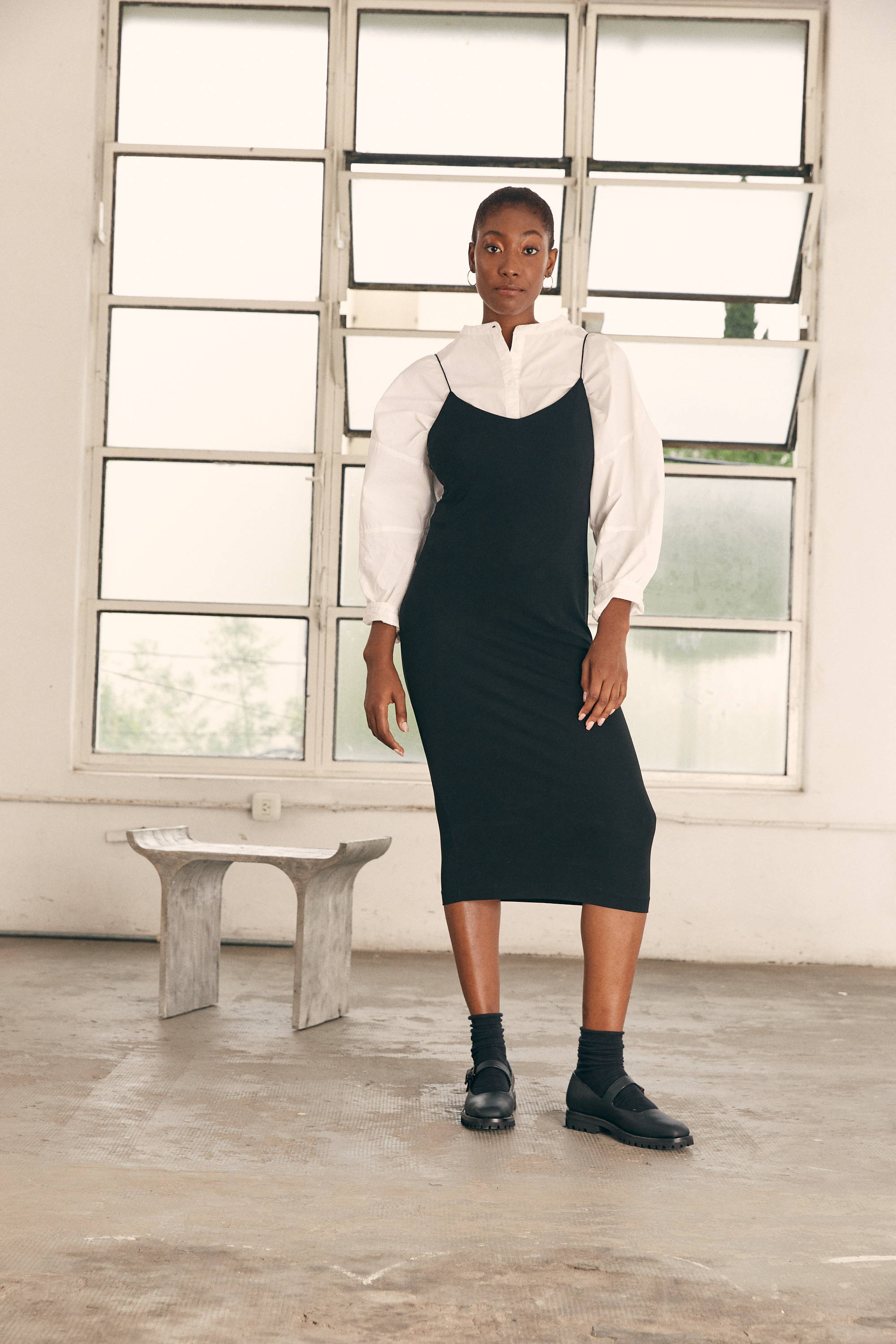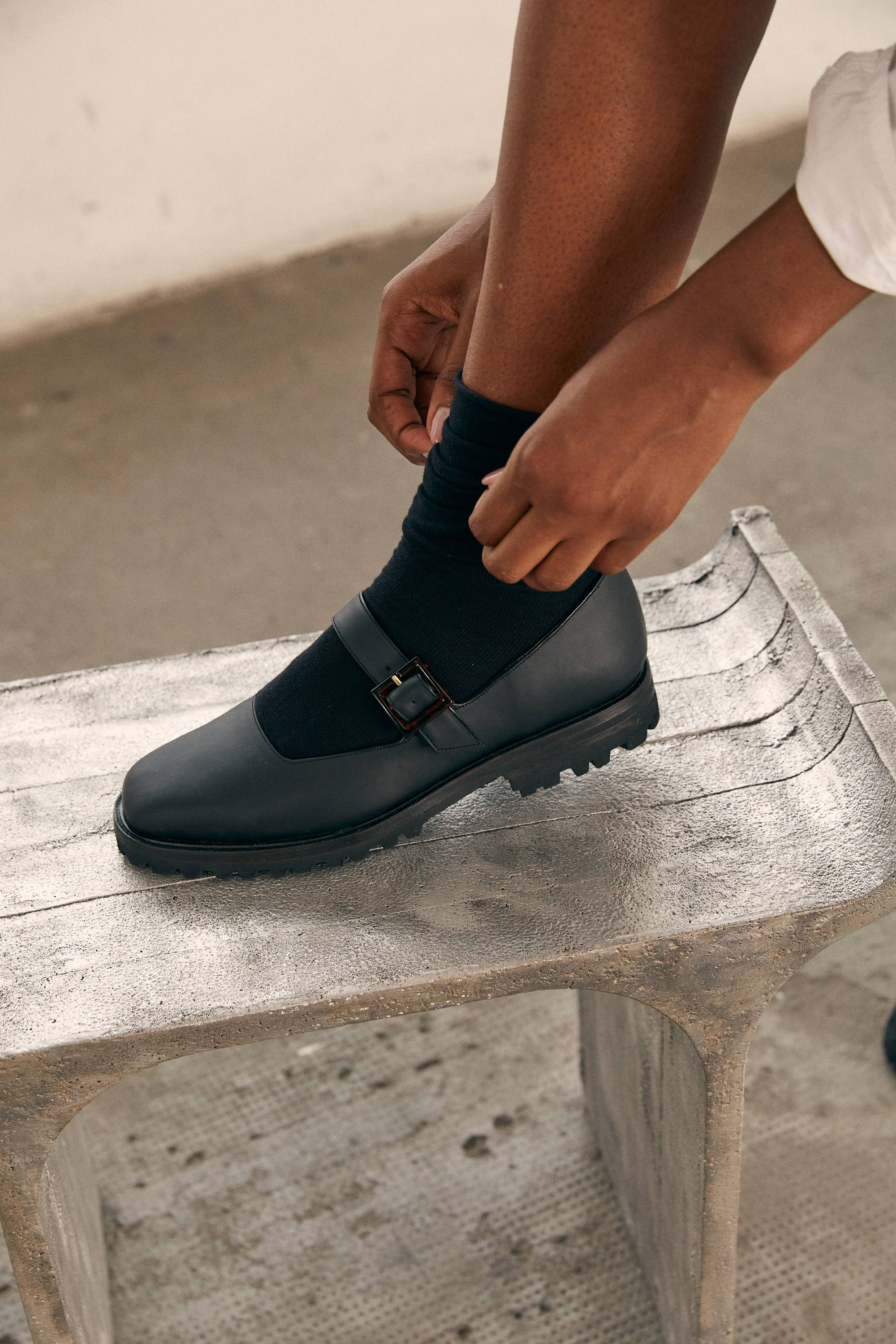 A warm spring day calls for a playful and practical outfit. Style the Uchi with a transitional outfit by layering a body con dress over a classic button-up for an intelligent feel. Add socks to casualize the Uchi for the office, museum, or another outing. If colder weather strikes, add a trench coat.
Summer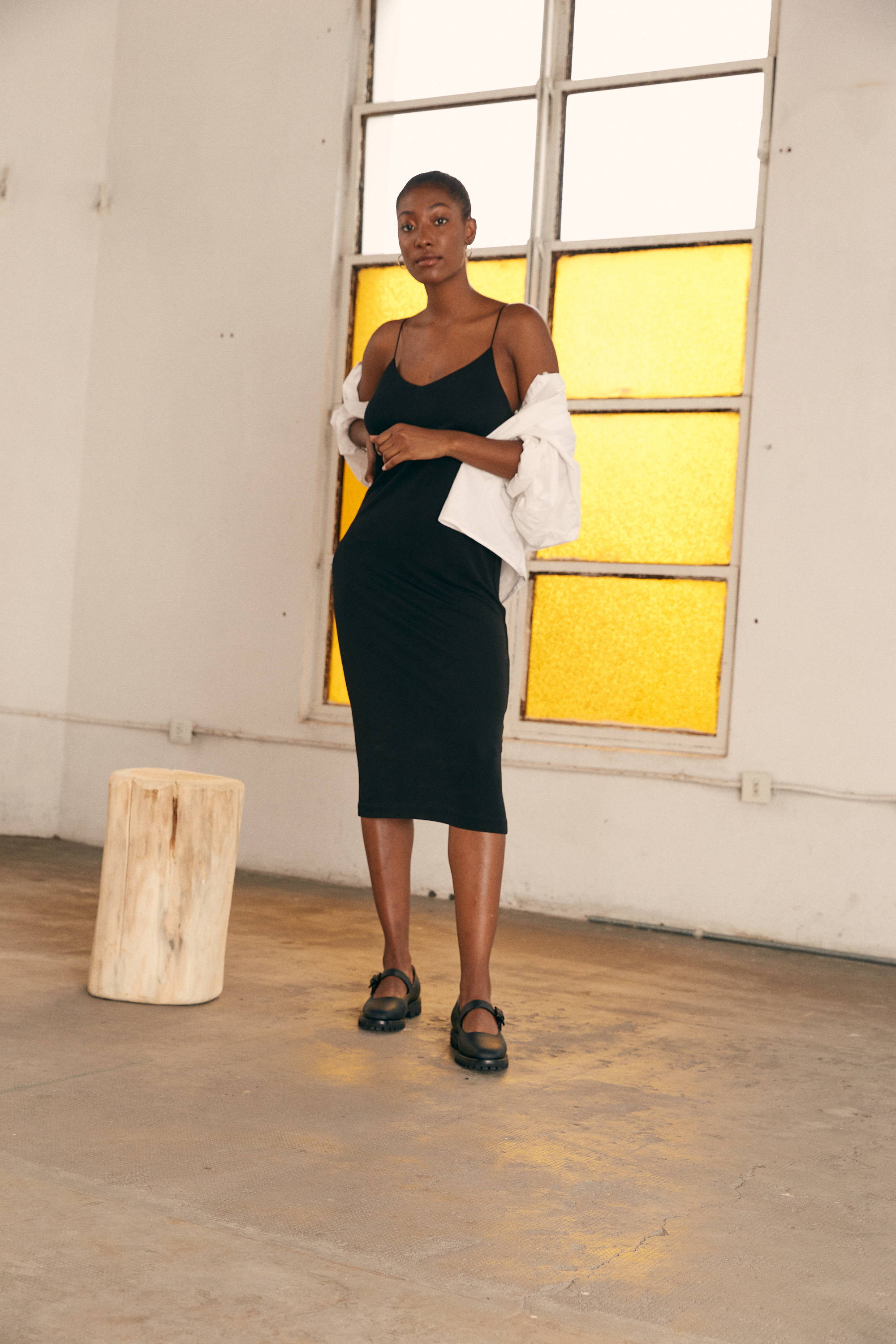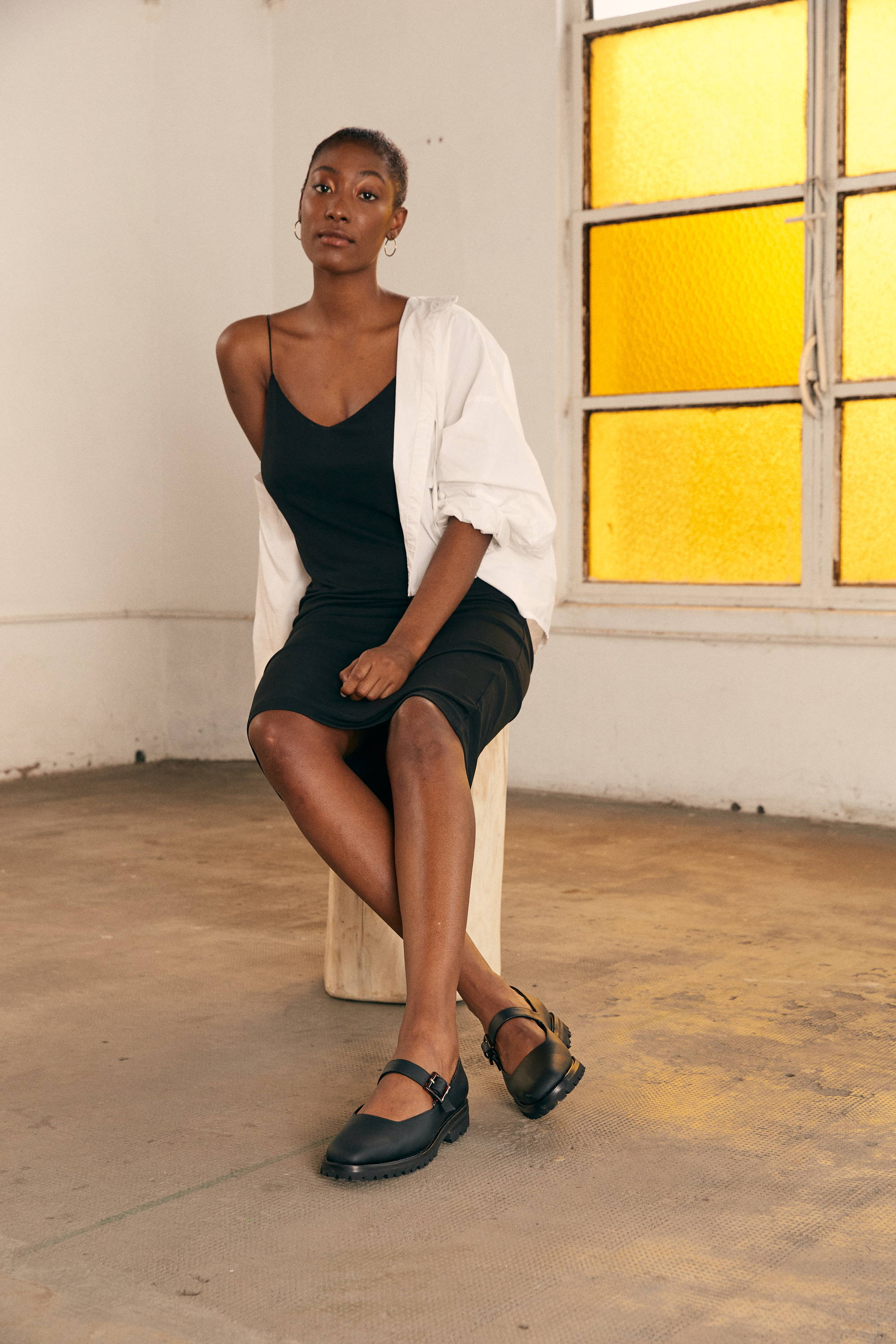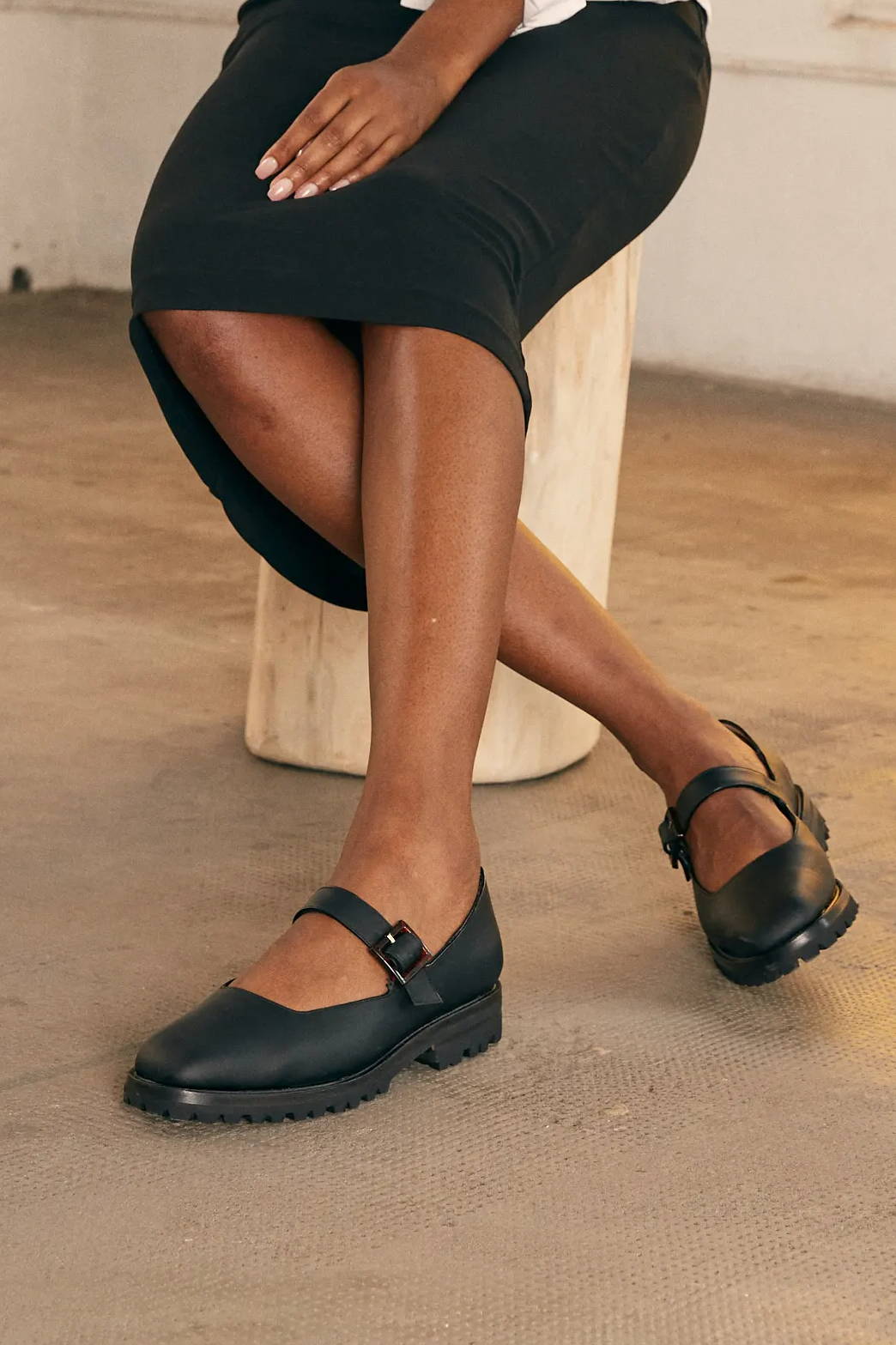 Simply remove the button-up and socks for a sleek and straightforward summer look. Then, head to brunch, window shopping, and date night without worrying about changing your footwear. Drape the button-up across the shoulders for work or more formal moments.