Why I Didn't Release The Beia Boot This Season
& HOW YOU GET CAN GET YOUR HANDS ON A PAIR
BUENOS AIRES, ARGENTINA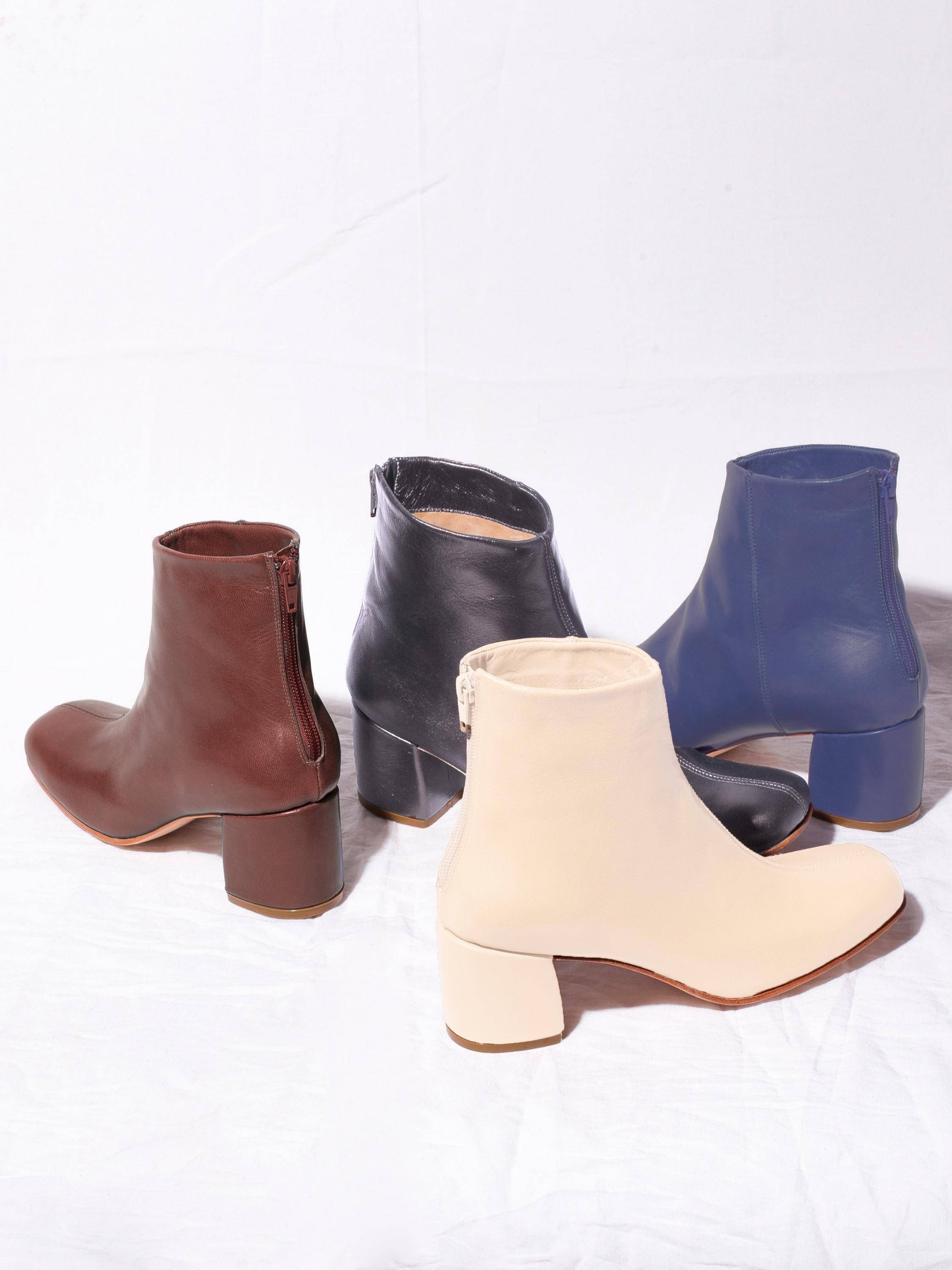 I've been getting a lot of questions about the Beia boot this year and whether or not we'll be releasing it in new colors, so here's the deal:
The Beia boot has been around for a while. The first iteration of it came out around 2017, featuring an ultra-chunky heel, and then was perfected around 2019 with a less-chunky heel and a higher, slimmer shaft. From sourcing the original vintage sample in a secret Brooklyn archive to developing it into something of our own in our Buenos Aires workshop, the Beia boot is a style I'm extremely fond of and proud of. I've recolored the Beia boot for pretty much every autumn collection since.
It's probably clear by now that I'm a fan of repeating styles in different colors season after season, especially when they've proven to be customer favorites. But this season, I decided to skip Beia boot recolors because I thought the style had finally run its course. I came to this conclusion, possibly mistakenly, for a couple of reasons:
For one, I was getting fatigued by the style creatively. I'm a designer, so by nature, I crave newness. I felt it had reached the point where we'd already offered Beia in all of the available colors and materials that I was excited to see it in. It started to feel like I was forcing the thing or repeating something I'd done before. Because I'm still me, my thought process will often lead me to make the same choices again.
Another reason was lifestyle changes on both micro and macro levels. Last autumn, many of you were still working from home after over two years of the pandemic. I assumed most of you weren't using heels as often as you used to because you weren't dressing up to leave the house as much. Because I wasn't dressing up and leaving the house as much, either. This was reflected in last winter's Beia sales as well as my pair of Beias gathering dust at the bottom of my closet. The heel height, at roughly 2 inches, though considered mid-height by most standards, was starting to feel too over the top for my very informal, neighborhood-bound lifestyle. Since I'm mainly wearing flats these days, I assumed you were too. I told myself that flats are our strength, and that's what most of you come here for anyway.
I'd wear the Beia with a slinky dress-over-pants situation for a night out. The Beia boot is a great "dressed up, but chill" boot for occasions that involve standing or walking, like concerts, parties, and date nights.
I also began wearing looser, longer garments on my bottom half and began to crave something with a slimmer, elongated silhouette to balance out the proportions of my body. While I intended to introduce a new boot shape this season, it didn't come to fruition in time because, well, pregnancy and birth of A + O. But I digress.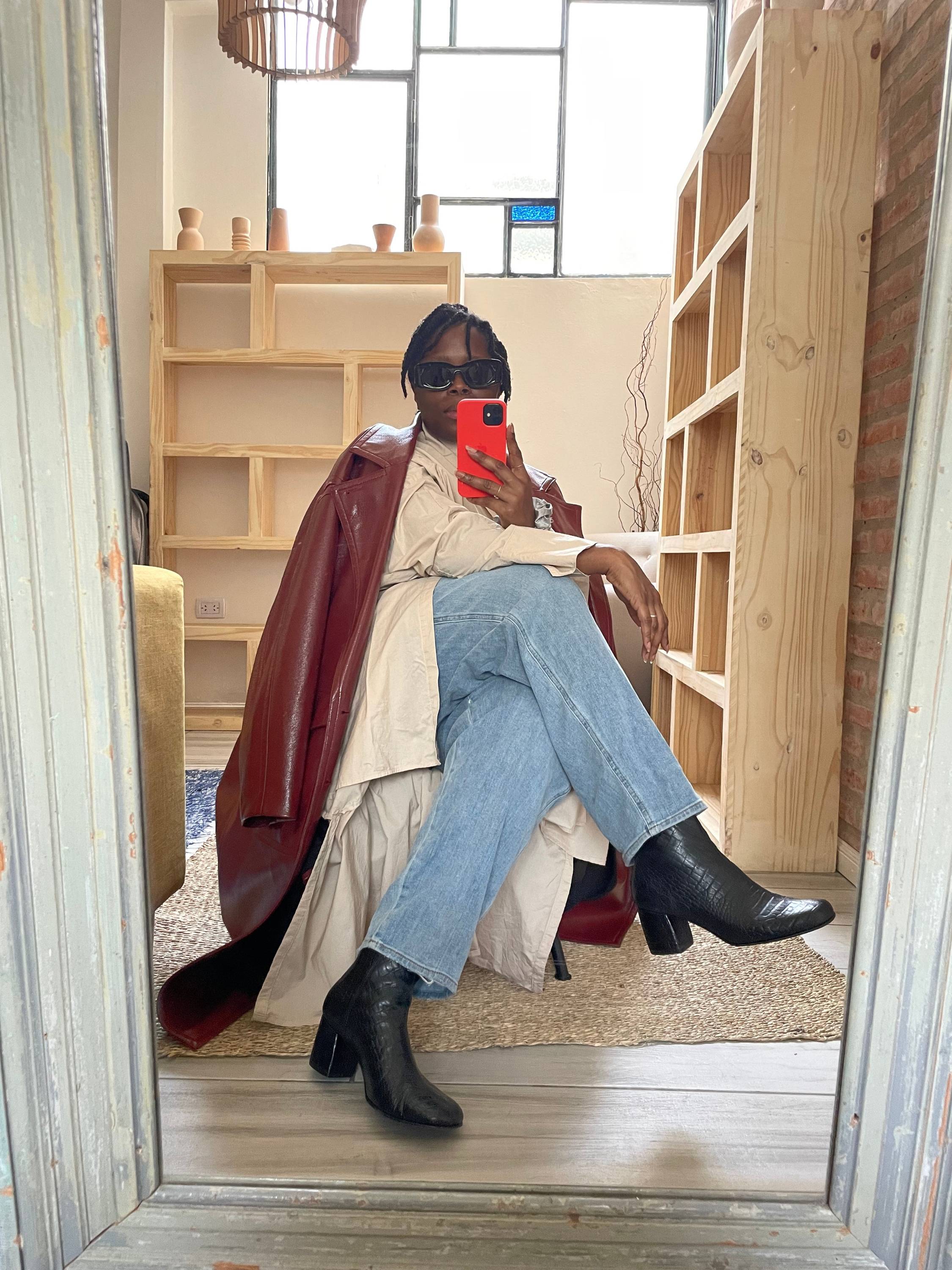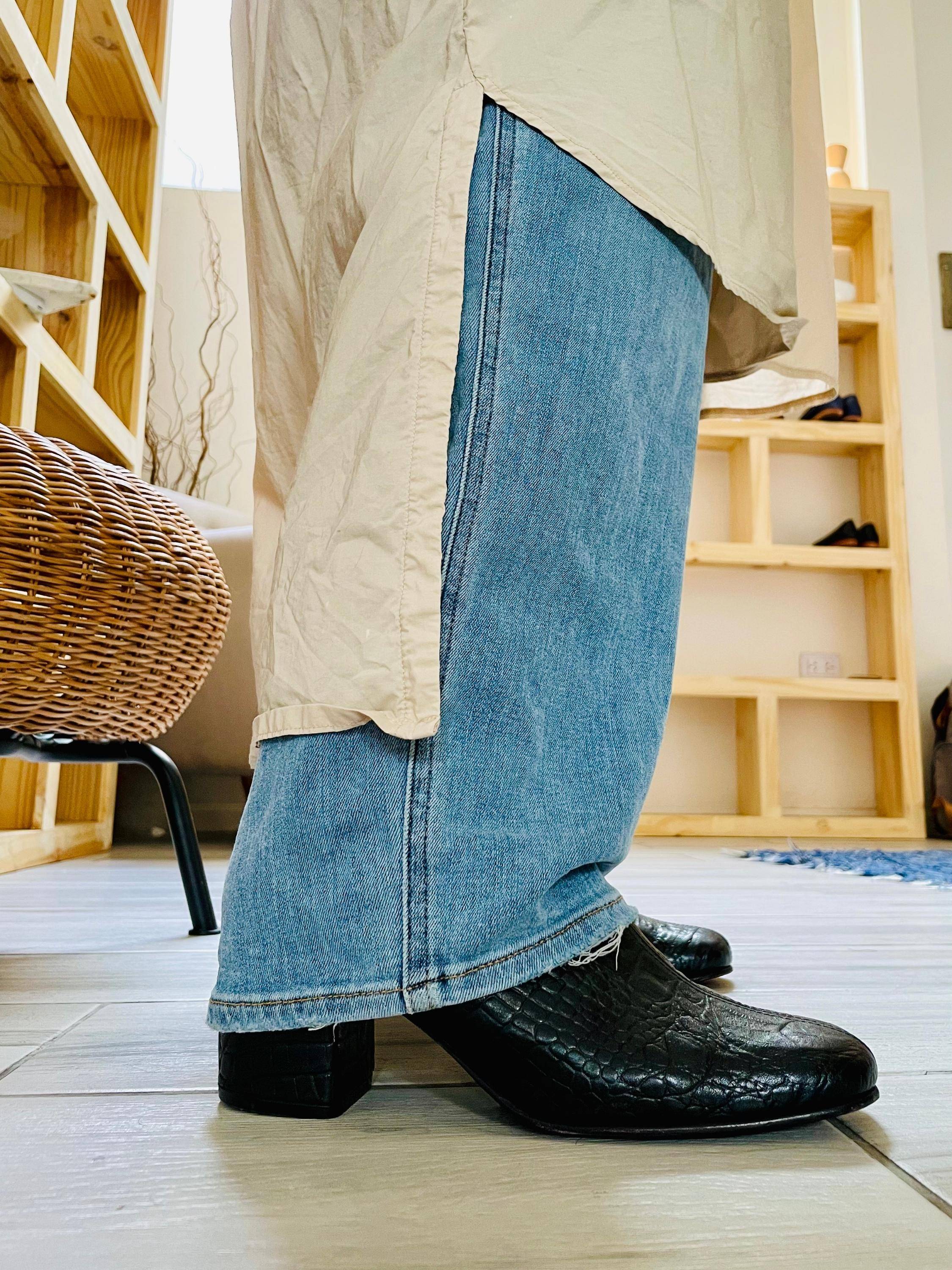 I typically gravitate towards a pointed or open toe for a jean silhouette like this. However, I like how relaxed this feels for a fall or winter afternoon coffee date in the neighborhood. I love how afternoon coffee is a thing in Buenos Aires and how everyone nonchalantly dresses to be seen for it.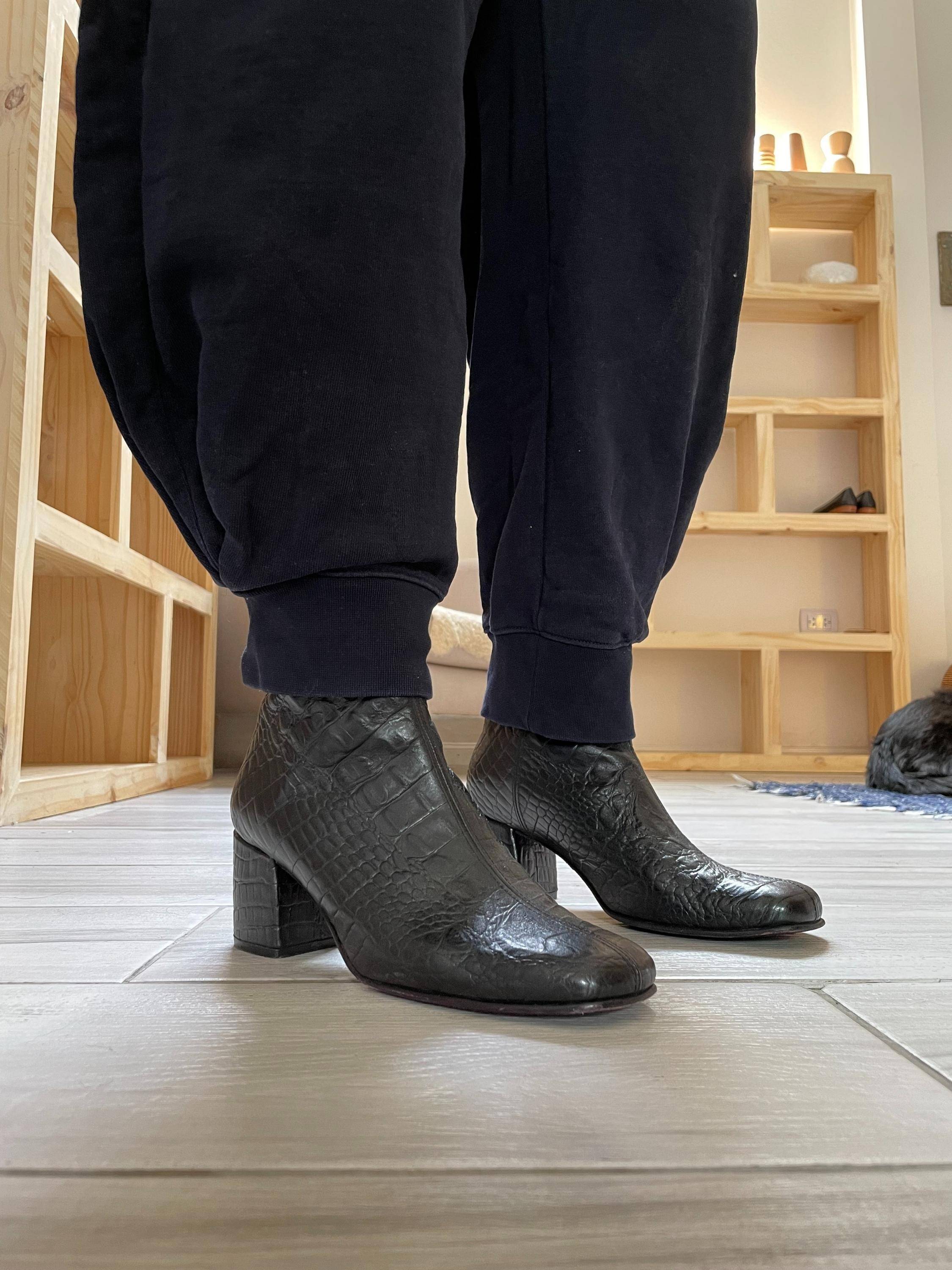 I'm feeling the Beia boot with this barrel leg silhouette, though. I'd wear this for a work event.
Essentially, the Beia began to lose relevance in my current wardrobe because of a lifestyle shift. Then I realized that while my life and whims are often the jumping point for introducing a new style (or keeping one around), it's a mistake to make that the only reference. Life, for many of us, looks a lot like what it did before the pandemic again. So getting dressed up makes sense again. And since many of you seem to want the Beia boot and are asking for it in iterations I hadn't considered, which sound quite fresh and exciting, I've decided, for a limited time, to make the Beia boot available for custom order. After all, the Beia boot is still an extremely clean and stylish boot that is surprisingly comfortable for a heel (I once worked on my feet all day at a craft show in the silhouette). Judging by the looks I've put together for this newsletter, I will return to it again in the coming seasons.
1. You can submit your request for a custom Beia color below:
2. The colors are limited only to colors and materials we're currently offering and are subject to availability. We cannot revisit colors from past seasons. See the renderings below for some suggestions, but be aware that these are approximations. You can always refer to the site to reference the colors/materials that are available. Also, note that we can't make the Beia in any color or material since some have characteristics that make it tricky to fabricate in the Beia. The color of the soles will all be natural/brown.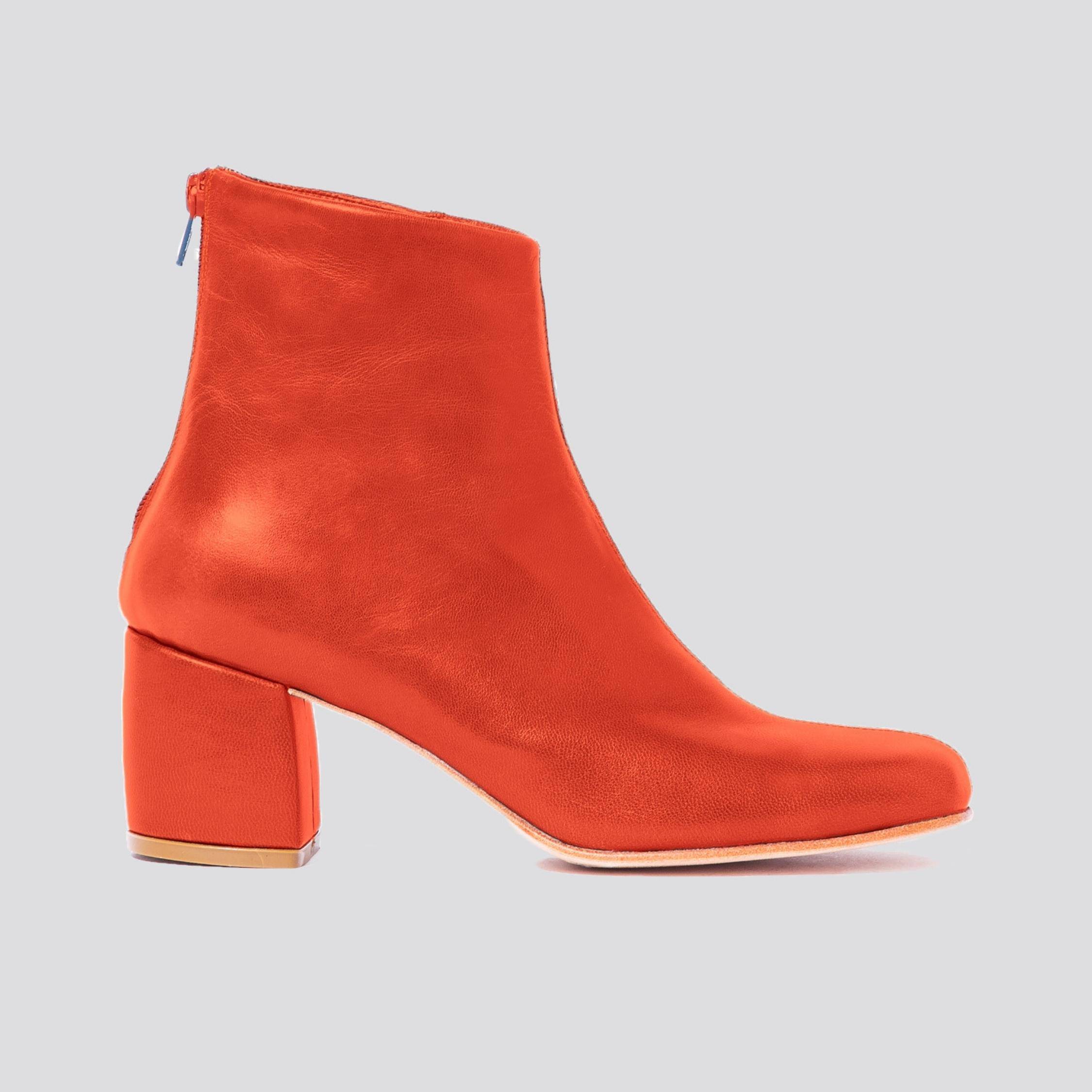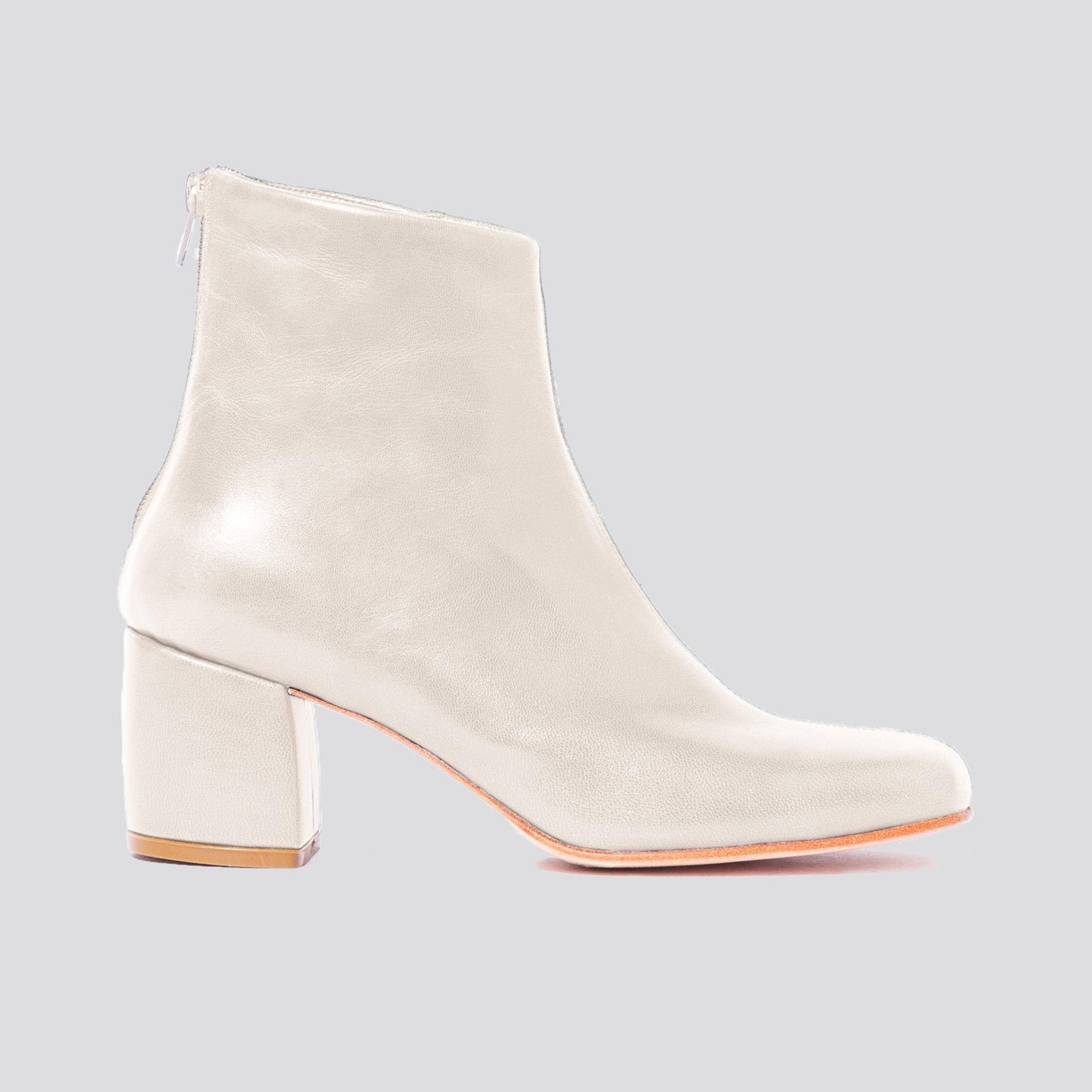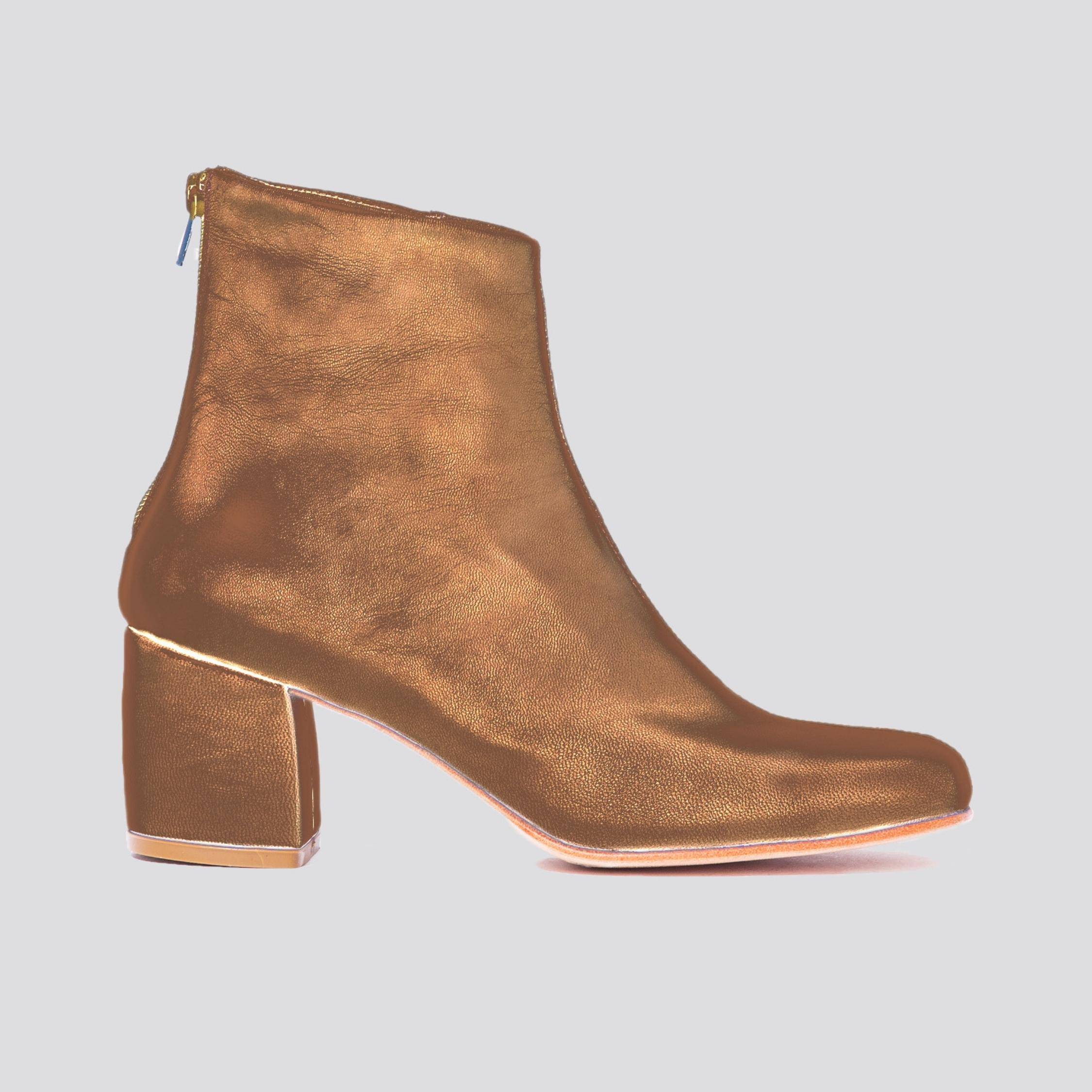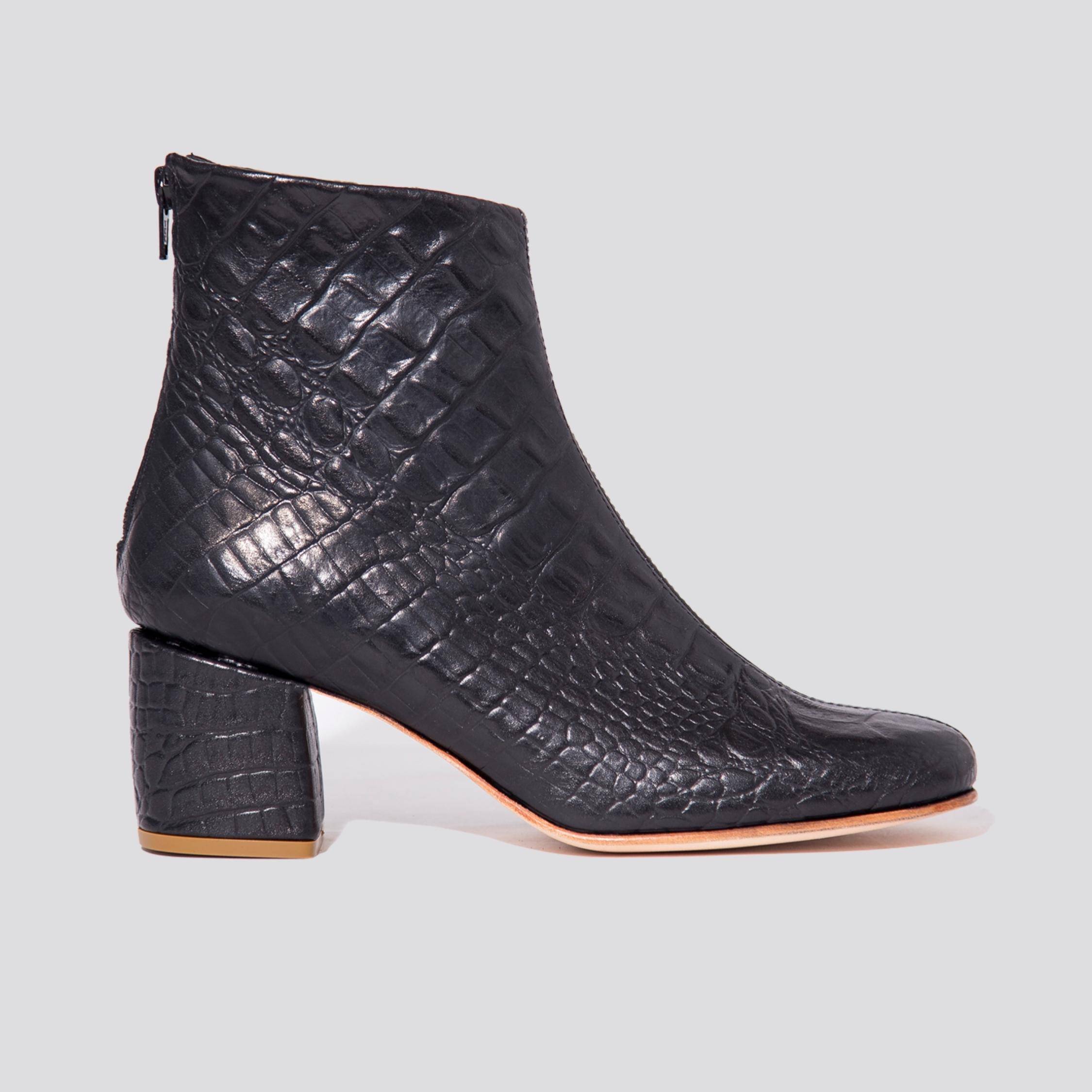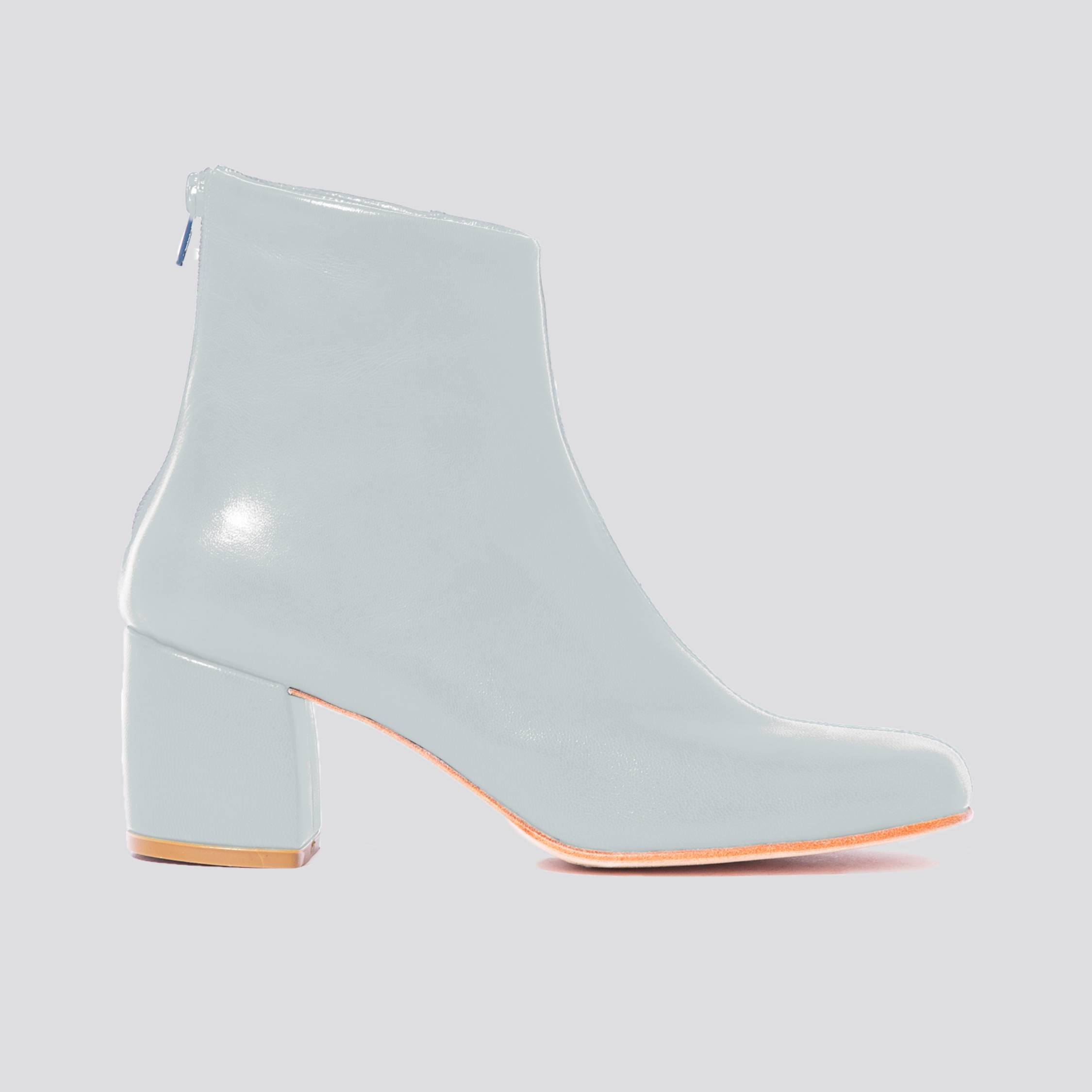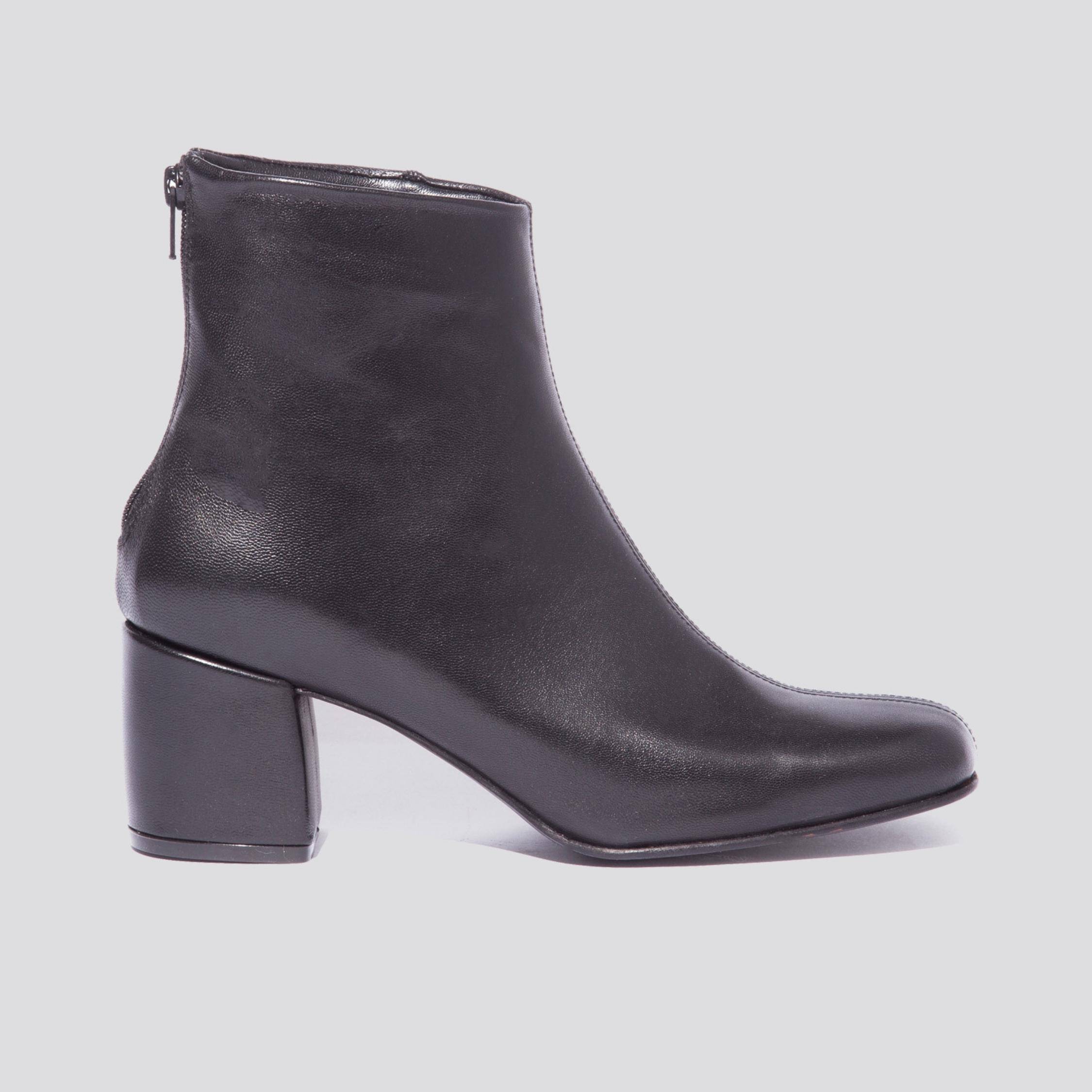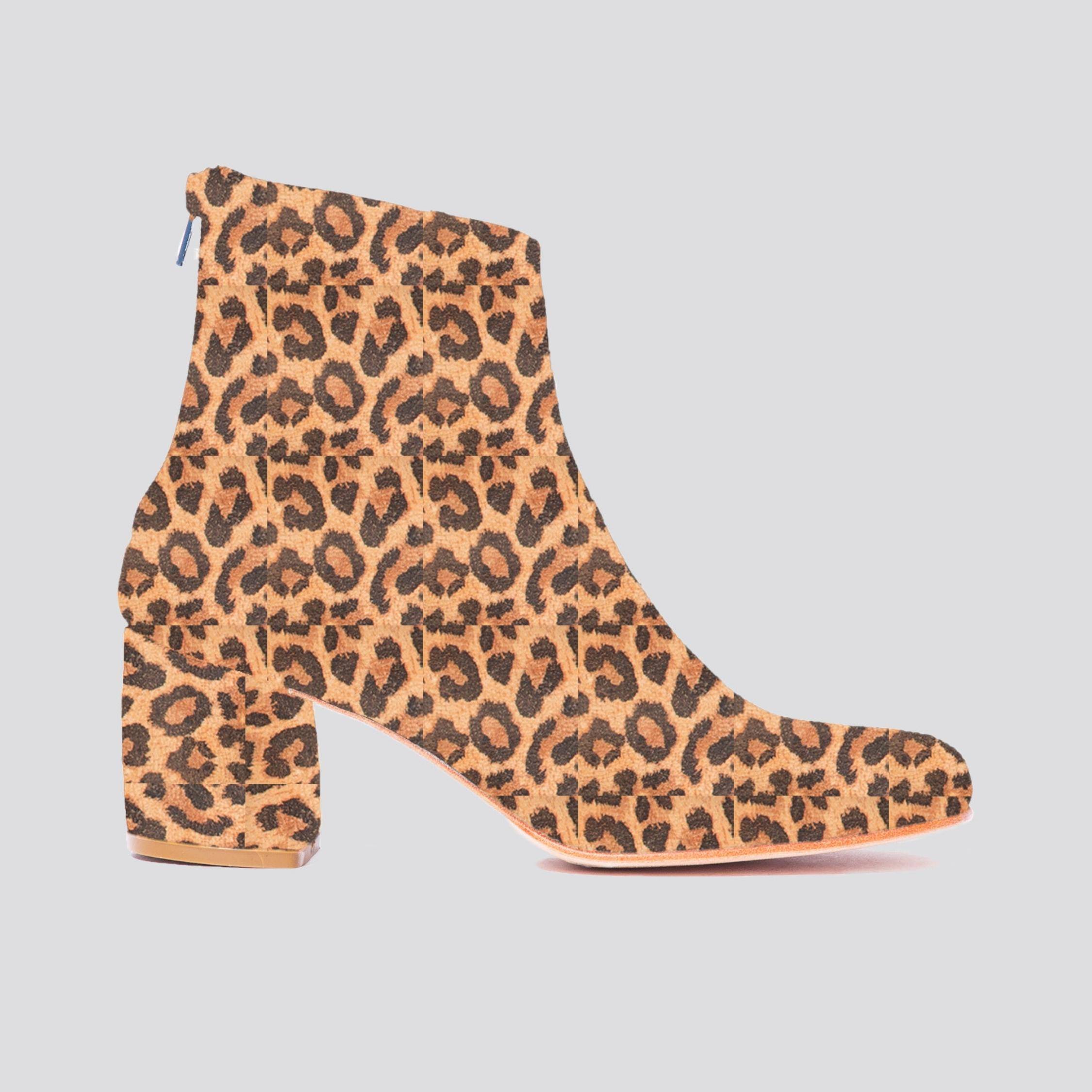 3. If your request is approved by our production team, we'll send you an invoice within a few business days to complete payment and confirm the order. The price for custom Beias is $348 + shipping (the cost varies depending on the continent). It will take up to 4 weeks to make and ship your pair.
4. Discounts cannot be applied, but store credit and gift cards can be.
5. Custom Beia boots can be exchanged only. If for some reason, we cannot make an order once it's already been placed, we will provide alternative color options or cancel + refund.
6. The deadline to place your order for Beias is November 30th. We are accepting custom orders for Beia boots only at this time.
TLDR: I effed up and didn't recolor the Beia Boot this season. If you've been waiting for the Beia to be re-released this season, you can request a custom order for the color of your desire by submitting a request. Since certain materials have limitations, we can't make them in any color or material, but we will try. The price for custom Beias is $348 + shipping and will take up to 4 weeks to ship. Custom Beias can be exchanged only.
Feel free to email care@zouxou.com with sizing questions and anything else I didn't cover here!
Happy customizing!
xx
Katherine